Who doesn't love eating out? It's the most normal thing people do on any given day. Back in the good old days when social distancing wasn't a thing, we went out to eat and to have a good time with family and friends regularly. Things changed dramatically due to the COVID-19 pandemic that is sweeping across the globe. Cambodia is also currently at risk of an outbreak just like most other countries in the world right now.
Interestingly, research demonstrates that the risk of contracting coronavirus through food delivered via packages is lower than if you have direct exposure to someone infected with the disease. According to the US Center for Disease Control: There is no evidence that coronavirus can be transmitted through food. It is "generally spread from person-to-person through respiratory droplets" from coughing or sneezing. Read the article linked above to find out more.
In any case, most people understand that it is essential to maintain personal hygiene and to practice social distancing at least to an extent, especially when travelling outside of home.
You might feel a bit upset or depressed not being able to go out, meet your friends and eat at your favorite places, but that should not be a big problem when you're living in Phnom Penh. Below, we are listing Cambodia's TOP 8 FOOD DELIVERY APPS that can be used to conveniently and safely deliver food to your place to fulfill your gastronomical desires. By doing this, you will not only be satiating your hunger pangs with some delicious food, but also keeping your favorite restaurants and food outlets in business. They and their families will have a lot to thank you for!
These are the TOP 8 FOOD DELIVERY APPS in Cambodia that can help you order food conveniently in the safety of your home or office. All it takes is a few taps or clicks and your food will be on the way. What are you waiting for? Open your mobile phone and download the app which works best for you from Google Play or the iOS App store.
Here is the list:
Foodpanda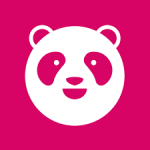 Foodpanda Cambodia is a mobile food delivery portal and app which allows customers to order and have food delivered to their homes within Phnom Penh and Siem Reap. It is available in 13 countries, with its headquarters in Berlin, Germany. It is the fastest growing app in the country and is very popular among the expatriate population in the two cities. It has cooperated with a wide range of businesses such as restaurants, coffee shops and food stores which enables customers to have a wide range of choices when it comes to the culinary fare of their preference. For now, the app also provides free delivery and up to 30% off as promotion within the month of April 2020. They have also integrated a convenient payment system within the app which also allows customers to make payments via debit and credit cards, which is very convenient. The app is available in both Khmer and English languages.
Nham24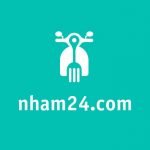 Nham24 is an old favorite among Phnom Penhers, and both Khmers and expatriates have been using it since 2016 when it was introduced to Cambodia by Borima Chann, Nham24's CEO. This is a food delivery platform that helps customers to enjoy the food that they love from their favorite restaurants around the town, without actually going around the town. Nham24 has also partnered with over hundreds of merchants across Phnom Penh and Siem Reap. Moreover, the app has also provided many convenient payment methods for the customers. Customers can choose to make the online payment through ABA pay, Pipay, Smartluy and Wing. They can also make the contactless payment upon the delivery where they only need to scan the attached QR code and type the amount to pay. Lastly, Customers can also make the payment in cash. However, due to the outbreak of coronavirus, all customers are encouraged to make online payment for their order. The delivery fee ranges from USD 1-3 depending on the distance between the selected store and your location. The app is available in Khmer and English languages.
Meal Temple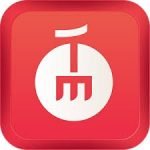 Just like Nham24, Meal Temple is an old favorite in Phnom Penh, Sihanoukville and Siem Reap. Popular among both Khmers and expatriates, its food delivery service enables customers to get their meals delivered to their doorstep within 45 minutes of ordering. Meal Temple has additionally partnered with hundreds of restaurants and food outlets across the three cities and has a strong ability to provision a wide range of food options to their customers. If you are a foodie in Cambodia, you would have likely come across this app. Even if you are travelling to Siem Reap or Phnom Penh, you can rely on Meal Temple getting your deliveries to you from your favorite places.
E-GetS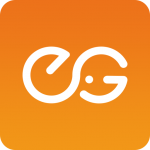 Boasting features similar to foodpanda and Nham24, E-GetS platform also provides food and drinks delivery service to the customers in Cambodia. E-GetS has an extensive range for digital payments, including ABA Pay, which allows customers a lot of flexibility while making payments. Good old cash on delivery is also available for those who want to use paper. This app also lets you track This app is quite popular among the Chinese expatriate community due to its large network among Chinese restaurants, stores and marts. This app has integrated a live tracking feature which allows customers to track their delivery based on the real time. E-GetS are available in Khmer, English and Chinese language.
Muuve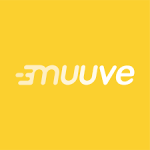 Muuve is a light-weight and versatile app which allows for food and drinks delivery across Phnom Penh. Founded by Cambodian entrepreneurs, Panh Phanith (CEO) and Chhoun Vathanak (Head of Business Development), it was introduced to the Cambodian market in 2018. Muuve has also partnered with many well-known restaurants, coffee-shops and bakeries in Phnom Penh and have integrated a wide range of digital payment options on their platform which enables customers to pay at their fingertips. Just like E-GetS, Muuve also has a live tracking feature that allows their customers to check on their delivery. Muuve recently received investment from a local VC fund called OOCTANE to help streamline and expand its operations.
Instafood KH
Instafood KH first came to Cambodia in 2015 with the single-minded purpose of providing food options to gourmands across Phnom Penh. This app not only links you up with Khmer cuisine, but also takes you on a journey across Japanese, Korean, Chinese, European and American cuisines. If you are someone who likes to try new things, Instafood might be for you as you are more likely to discover previously unknown but great places here.
The Speed Delivery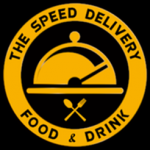 A basic and efficient food delivery app that you should definitely check out. It's not very different from other apps we have tested, but we have found that aside from a few bugs on their web interface, their delivery times have been regularly good and reliable. They provide many choices of dishes and drinks within Phnom Penh city. Moreover, the delivery cost is the same for everyone, i.e. $1. You also get the additional option of choosing the exact time of the delivery, so you can order your lunch in the morning or the night before, adding even more convenience on top.
BLOC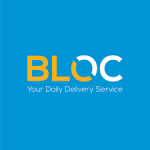 BLOC is a Cambodia enterprise delivery platform which also lists food delivery as one of their services. Introduced to the market in 2018, it has already built a large roster of merchants. BLOC does not charge delivery fees from their customers who use the platform.
Written by Bounarith Satt & brought to you by Mekhala