By CHHEM Siriwat*, Master in Digital Technology Management (MDTM)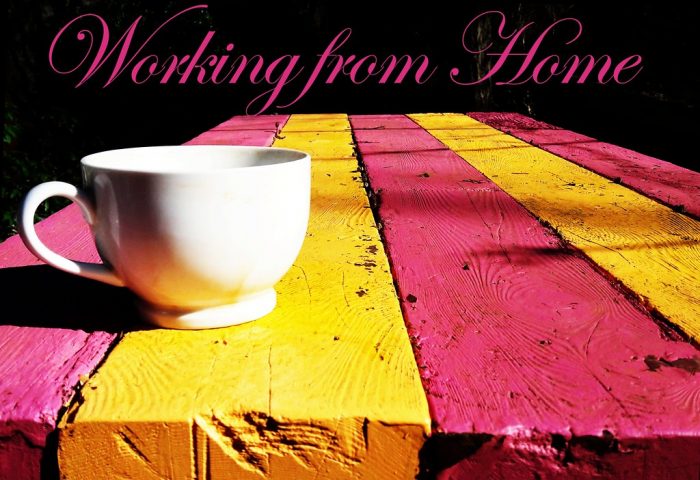 Telework allows an employee to perform their job, at an approved alternative worksite (e.g. home, café, co-working space). This entails remote work, during any part of regular paid hours, but does not include work while on official travel or mobile work. However, telework does not fit most workers in the manufacturing, transportation, construction, food and beverage, and retail sectors. White-collar staff naturally benefit most from the digital shift.
Telework requires transformative leaders that can promote a shift in mindset towards the utilisation of digital platforms and applications, based on inclusiveness and training in digital literacy.
Although telework is an effective alternative to on-site work, it carries some risks associated with cybersecurity issues that need to be addressed properly. Studies also show that telework results in improving branding capacity for employers, less spillover effects of commuting, decreasing office maintenance cost, and minimising constant supervision of employees– focusing on deliverables.
This transition from micro-management to results-based allows leaders to instill confidence in their employees, giving them more autonomy and flexibility, in hope of performing at a higher level. This major shift in work style calls for adjustments to the legal framework of labour and capital investment in terms of digital infrastructure for connectivity.
Telework should be part of the contingency plan of every organisation to cope with unpredictable events. During the COVID-19 pandemic, the World Health Organization (WHO) recommends companies to implement remote work in order to maintain business continuity, while protecting the health of employees through social distancing. This digital shift varies from country to country, due to different local mindsets. Cambodia's response to the pandemic is quite remarkable in terms of shifting to telework.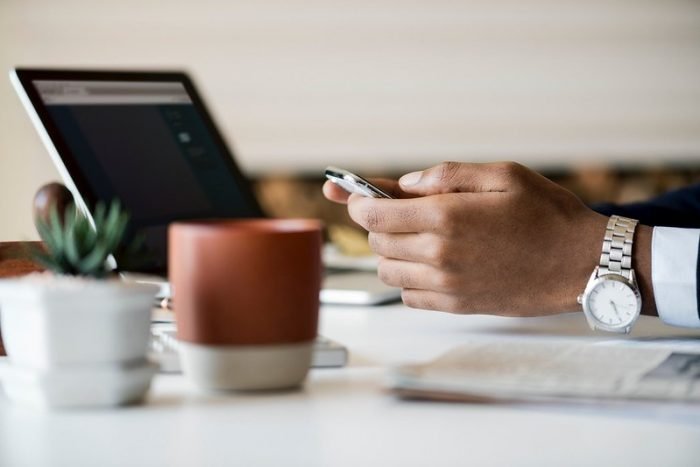 Combining the high penetration of smartphones, affordable mobile data and almost-addictive social media usage, Cambodia's young population is certainly an early adopter of advanced telecommunication technologies. During their self-confinement; food, drinks, and groceries are all ordered and paid for seamlessly, via numerous delivery services and financial mobile applications. Jumping from COVID-triggered food delivery to multilateral diplomacy; even regional state leaders used teleconference to exchange policy options during the online "Special ASEAN Summit on COVID-19", on 14th April 2020.
While telework is the concept of working remotely, being a digital nomad portrays the actual lifestyle that is associated with the latter. The two main characteristics of a digital nomad are to be location-independent and to utilise technology in performing their job. A digital nomad requires sustainable access to affordable and reliable internet connection, to use supporting software for content management and communication. Such software includes Zoom, Skype, Google Hangouts/Drive/Documents, Slack, Ding Talk, etc. This work-oriented software can be used to complement everyday social media applications such as WhatsApp, Telegram, WeChat, and the list goes on.
The key factor is that all these software and applications can be used to transfer documents, share computer screens in real-time, and act as a platform to substitute face-to-face interaction.
Furthermore, we are able to utilise and manage these tools from the palm of our hands with smartphones at any time or location. Thanks to these advancements in processing speed, digital storage space, and connectivity, we are able to create our personalised mobile offices, wherever we go. This new reality of flexible working has significantly impacted the way we live our lives.
Instead of rushing to the office to retrieve an urgent file, we can instantly find these documents via filtered searches on our mobile devices. Whether it be at home, in the back of taxi, on the beach, or even in another country.
The workforce has become increasingly efficient in producing results remotely and this continues to grow, as our work culture progresses. However, it is not possible for all sectors to take advantage of telework, due to their need for physical presence. At the end of the day, humans also need face-to-face interaction to grow relations effectively within a team or foster leadership.
With arguments from both sides presented, each organisation is unique and should strive to find the optimal balance between working remotely and at the physical workplace.
Workers that are not required in physical presence should not be forced to check-in to the workplace, but be given more flexibility to produce results efficiently at their own time and location.
The success factor is open-minded leadership focusing on results rather than office working hours, shifting from a traditional mentality – starting immediately. Moreover, disciplined communication between team members will ensure sustainable telework. With this innovative model, instead of making people work for each other, we will make technology work for us!
The views expressed are the author's own and do not reflect the views of the Asian Vision Institute.