When in Phnom Penh team recently asked 10 questions to Matthew Tippetts, CEO and Co-Founder of Clik. Following a successful seed round of 3.9 million dollars for Series A, Clik, a promising PayTech held in Singapore, is raising a further 3.9 million for Series A.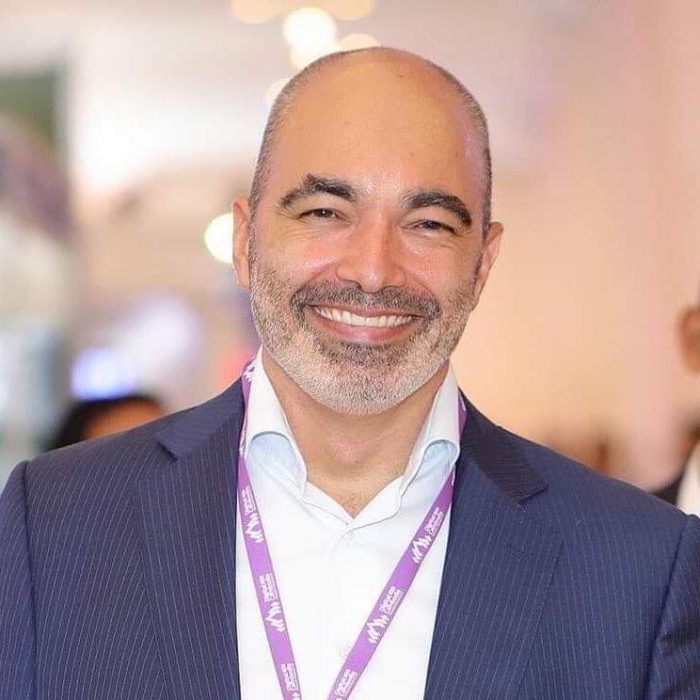 1)      Please give a short introduction about your life (family, education) and how has your experience in your career and what achievements are you most proud of?
I come from a very mixed background, British parents, part coming from Trinidad, Poland and India. I was born in Switzerland, grew up in the South of France, and then went to university at Babson in the US. There, I did my MBA at INSEAD.
I always wanted to work with entrepreneurs and learn from them, this is why I started my career at Robertson Stephens which was one of the leading San Francisco Technology investment banks globally. This was an amazing experience as we built the #1 Software team covering France, where we did more IPOs than anybody and helped finance some of the most amazing tech companies. What I am most proud of is Clik!
2)      When you first started joining/setting up the company, what were your most significant challenges?
Find a team and financing. 
3)      Over the years, what valuable lessons have you learned in your business?
Persistency pays off, always. Never give up, don't believe the naysayers, but always listen.
4)      What are your core values and how do you ensure your team is aligned with your values?
Our core values are:
Trust

Innovation

Community

Care

Empowerment
At every occasion remind people of our values and make sure we all live by them. 
5)      What are some of the behaviors or traits that you think are negatively impacting leadership? 
It is the lack of attention to detail, not following up to make sure things are getting done or are understood, assuming too much that they are. Another is not communicating well enough. And if you can express properly a purpose, a goal and a strategy to reach that goal, this will be very effective, but this is easier said than done. 
6)      How has your company/business been affected by the current health crisis (Covid19)? And what are your strategies to inspire/motivate others to become resilient?
This has affected the way we work as early on as we implemented the sanitary precautions (mask and wash hands) and allowed work from home. We nevertheless managed to mitigate efficiency impact. In every crisis there is a silver lining, there is a lesson to be learnt, which will only make the organisation stronger, so don't be afraid to push for change.
7)      What are some of the biggest risks you have taken in your business and how did they turn out?
I've put everything I have in Clik and I'm very proud of what we have built but we still have lots to prove and can't wait to do so!
8)      What are some of the biggest transformations your company has applied to the business during this Covid time?
This COVID crisis has brought to the fore more than ever the need for businesses to find innovative ways to utilise data to drive sustainable, ethical profit growth. This is specifically what we do, we protect the privacy of data and provide tools to businesses to help them use this data to improve their customer service and drive repeat purchasing. So what has changed is that merchants are much more receptive to our highly differentiated service offering, as it's value potential has significantly increased. 
9).     We heard you raised some funds before and are now on the way to raise some more funds. Please tell us more about it and how you are going to raise them despite the current challenges. 
We have raised a $3.9 seed round, which started over 2 years ago. Indeed now we are raising another $3.9m Series A round. We have a team working on this as well as advisors, we already have a Letter of Interest from a leading wallet operator, and are working to bring in further VCs and HNW individuals.
10)    How do you think everybody should stay safe and how businesses should be doing during this time to help their employees stay safe?
We are lucky to be in Cambodia, where we have a very limited spread of the pandemic and for this to remain this way it's key that we all follow the basic precautions, wash hands, wear a mask, ensure social distancing, and provide our valuable employees with the flexibility to work from home.
More about Clik:
• Payment aggregator and Tap to Phone enabler: Clik enables payments from any card, wallet or bank account and, at present, is the only PCI certified Tap-To-Phone solution
• eKYC: In less than half the clicks of the industry-leader, Clik has developed a highly comprehensive and accurate eKYC solution which onboards users in 12 steps
• Users can also apply for accounts with partnered Financial Institutions in just 3 clicks
• Enables merchant profit growth through improved customer acquisition and retention thanks to data monetisation tools: Customer insight, loyalty plans, & micro-targeted messaging
• Great commercial momentum: 3,000 beta merchants, 80% conversion rate & 90% loyalty acceptance
• Featured in KPMG & H2 Ventures 2019 FINTECH100
• Rapid expansion plan across SEA