Written by Matthew Tippets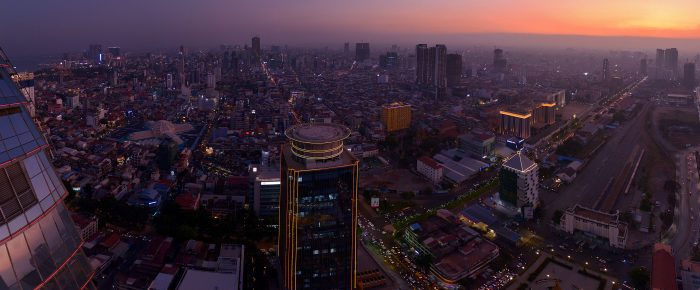 Cambodia has a very dynamic and diverse tech entrepreneur and investor community, composed of mostly locals but also foreigners. We often get asked, "Why did you start your business in Cambodia?". So, here is why it is an under-appreciated market with huge potential.
Cambodia is one of ASEAN's easiest places to do business, as 100% foreign ownership is allowed, no capital controls, tax regulation is favourable, and no sector is reserved solely for locals. The government has also made tremendous strides to facilitate registration, incorporation and tax filing processes into one online system.
When it comes to technology, Cambodia is a well-connected nation. With four international internet connections, excellent 3/4G coverage serving 90% of people with high data affordability. Furthermore, Cambodia boasts around >90% urban smartphone penetration, enabling over 11.5 million Facebook users for a 16.5 million population. Add the fact that 65% of the population is below 30 and you can see why Cambodia is perfect for piloting new technologies and services.
Other benefits of launching in Cambodia include lower capital requirements due to very competitive development and market deployment costs and the mobile-first population's receptiveness to early adoption of new technologies. The latter of which has led to leapfrogging in several areas, such as the rapid adoption of contactless payments. Banking penetration will also increase as banks launch online eKYC onboarding over the coming year. All major telcos have launched 5G trials, and GSMA Intelligence expects up to 1.6 million 5G connections by 2025.
The Royal Government has initiated educational programs to create a highly-skilled, technologically and financially literate generation through institutions such as the Ministry of Posts and Telecom's National Institute (NIPTIC), the Techo Start-up Center and the National Bank of Cambodia (NBC). Now a younger generation of leaders and officials are rising through the ranks, more open to engaging with tech entrepreneurs, new technologies and private sector initiatives. A case in point is Bakong, the NBC's blockchain-based payment switch enabling instant money transfers between bank/wallet accounts.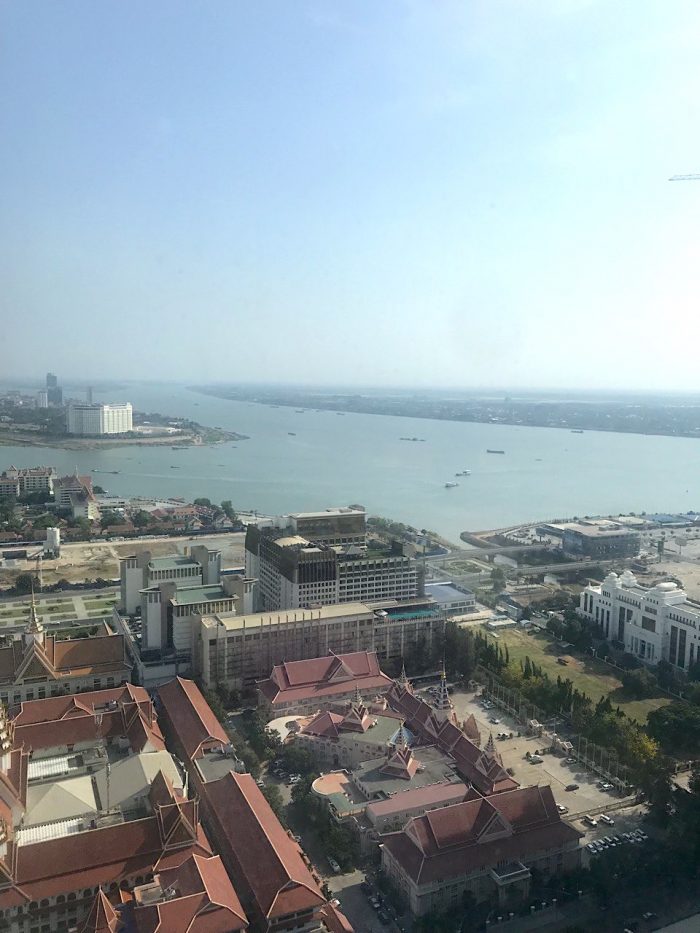 The Entrepreneurship Development Fund (EDF) awarded 27 businesses US$400,000+ in financial assistance in 2020 alone through Khmer Enterprise. With the launch of the "Angkor 500" program, in collaboration with 500 Startups, Stanford University and Enterprise Singapore, EDF offers support and guidance to local tech entrepreneurs to scale regionally and internationally. Due to Cambodia's highly promising business landscape large Silicon Valley VCs are starting to invest in Cambodia, one of which is 500 Startups. This leading early-stage VC, managing US$600m, invested in Mediaload with Vichet In in 2017 and Mediaload then completed their Series A with Thailand's True Digital Group. To date, Vichet raised close to US$9m in funding for his tech start-ups. According to Vichet, "Ability to scale with a limited budget is a great attraction to regional and global investors. My investors cited it as the main reason why they invested in my start-ups. We witnessed a significant increase in tech deals in the past 2 years and this trend won't slow down anytime soon as we are still at the early stage of our tech ecosystem."
In 2018, 500 Startups invested in another Cambodian company, KhmerHome, and partnered with a government unit to support tech startups in Cambodia in 2020. As emphasized by Khailee Ng, Managing Partner of 500 Startups, "Cambodia's tech ecosystem is rising fast, fuelled by hungry entrepreneurs and a supportive local ecosystem. The region has a lot of investment interest and 500 has been lucky enough to have met impressive entrepreneurs like Vichet and invested in his companies. With the dawn of the new economy, I believe Cambodia will redefine itself as part of the global fabric, thanks to the tenacity of its entrepreneurs and its local leader. I'm very excited!".
You also see other active players supporting tech entrepreneurs like Smart Axiata Digital Innovation Fund (SADIF), a US$5m VC fund aiming to spur the digital ecosystem in Cambodia. Belt Road Capital has an AUM fund valued at over US$50m and has participated in seven investments across the region in deals like their US$1.8m investment into Digital Classifieds Group, which owns Cambodia's leading real estate website, Realestate.com.kh. "We strongly believe in the tech opportunities available in Cambodia. The combination of such a young population, fast-growing GDP and increased digital presence is a recipe for success. The fundamentals are all there, the key will be in the strength of the entrepreneurs and their ability to execute" said Alex Odom Belt Road Capital's CIO.
Of course, a key factor for any startup's potential is its regional scalability. Cambodia's Mediaload, a localised news source that has also expanded into Vietnam and Myanmar, and promptly became Myanmar's leading news platform with 53.7m page views per month across all three countries. There's Meal Temple Group, a leading food delivery company operating in Myanmar, Bhutan and Laos, and will soon expand beyond ASEAN. "Everything is on a smaller scale, one of the main attractions is getting into the market before the crowds arrive. Considering the current speed of growth of the middle class, long-term investors are looking forward to serious rewards," said Maxime Rosburger Founder at Meal Temple Group. This expansion is supported by Cambodia's easy integration with the Mekong region, ASEAN and the new RCEP free trade agreement.
There are also highly innovative local champions like Banhji, a successful accounting solution enabling MSMEs to collect payments and obtain financing and Morakot Technology, a cloud core banking system with 47 clients including MFIs and Banks, including 4 in Myanmar. "When we build a product for emerging markets, Cambodia is the best one to start with. This is because Cambodia has a young nation willing to try new things. The cost of starting and running a new startup or business is quite low compared to neighbouring countries. We can build an MVP and test the market in Cambodia and scale out to other countries in the region," stated Sophorth Khuon, CEO of Morakot Technology. Then there's Clik, which raised the largest seed round in ASEAN for a FinTech at $3.9m, to create a payment aggregator capable of transforming any smartphone into a payment terminal accepting contactless card, bank and wallet payments, while also helping merchants improve their customer experience, acquisition and retention, with ambitions spanning across ASEAN.
Sure, with the COVID-19 crisis, the economic impact has been felt. The traditionally dominant sectors of tourism, textiles, and manufacturing were impacted as the global economy faltered. Nevertheless, the Cambodian government remains resilient by recognizing the need to diversify, expand and reinforce the economy. It has embarked on a campaign to support digital advancements in the Kingdom to secure a prosperous and promising future.
At a policy level, the tech sector is an essential part of an economic vision, and more active support for the industry is emerging with new regulatory frameworks and resources. The government's Industry 4.0 strategy, dubbed the 4th Industrial Revolution, has been placed at the heart of the rectangular strategy of growth, employment, equity, and efficiency. This policy focuses on large scale step changes in the economy that will boost productivity based on digitally enabled products and related services.
Of course, more needs to be done for our ecosystem to reach its maturity, nothing is perfect, and we also know that doing business on the ground level can be challenging, but we are all, public and private stakeholders, working together and in the same direction to create a business landscape with outstanding ventures. Singapore, with a smaller population than Cambodia of only 6m people, has at least four unicorns, with more certainly to come. The future is bright for Cambodian tech entrepreneurs with regional ambitions, so there is no reason why we couldn't see a Cambodian unicorn. We believe in Cambodia.
Co-Signatories
Alex Odom, Chief Investment Officer of Belt Road Capital
Arnaud d'Arc, CEO Thalias, CEO of Thalias
Borima Chann, CEO Nham24
Chankiriroth Sim, CEO Banhji FinTech Co., Ltd.
Christophe Forsinetti, Founder of Obor Capital
Djibril Cisse, CEO Sousdey Cambodia
Khailee Ng, Managing Partner 500 Startups
Kiry Lay, CEO and founder of GlobeSO
Kounila Keo, Managing Director of Mekhala Radiant Communications (Forbes 30 Under 30)
Matthew Tippetts, CEO Clik Payment (Cambodia) Plc. – Co-President La French Tech
Maxime Rosburger, CEO MealTemple Group – Co-President La French Tech
Rady Ty, CEO Khmer24.com
Sophorth Khuon, CEO Morakot Technology
Soreasmey Kebin, CEO Confluences -President CCI France Cambodge
Tobias Bauer, Head of Partnerships Blockchain Founders Fund – Manager Clik Payment (Cambodia) Plc.
Vichet In, CEO Mediaload
____
Matthew Tippetts is the Co-President of La French Tech Cambodge and CEO & Co-Founder of Clik. He has experience in mobile payments, retail and real estate across emerging markets such as Myanmar and Cambodia.
Disclaimer: This article was written by a contributor. All content is written by and reflects the personal perspective of the writer. If you'd like to contribute, you can email us. You can also find this article on Kr Asia.