For those who don't know yet, Levi's just launched its sixth store in Cambodia's most interesting and ancient town, Siem Reap in early October 2017!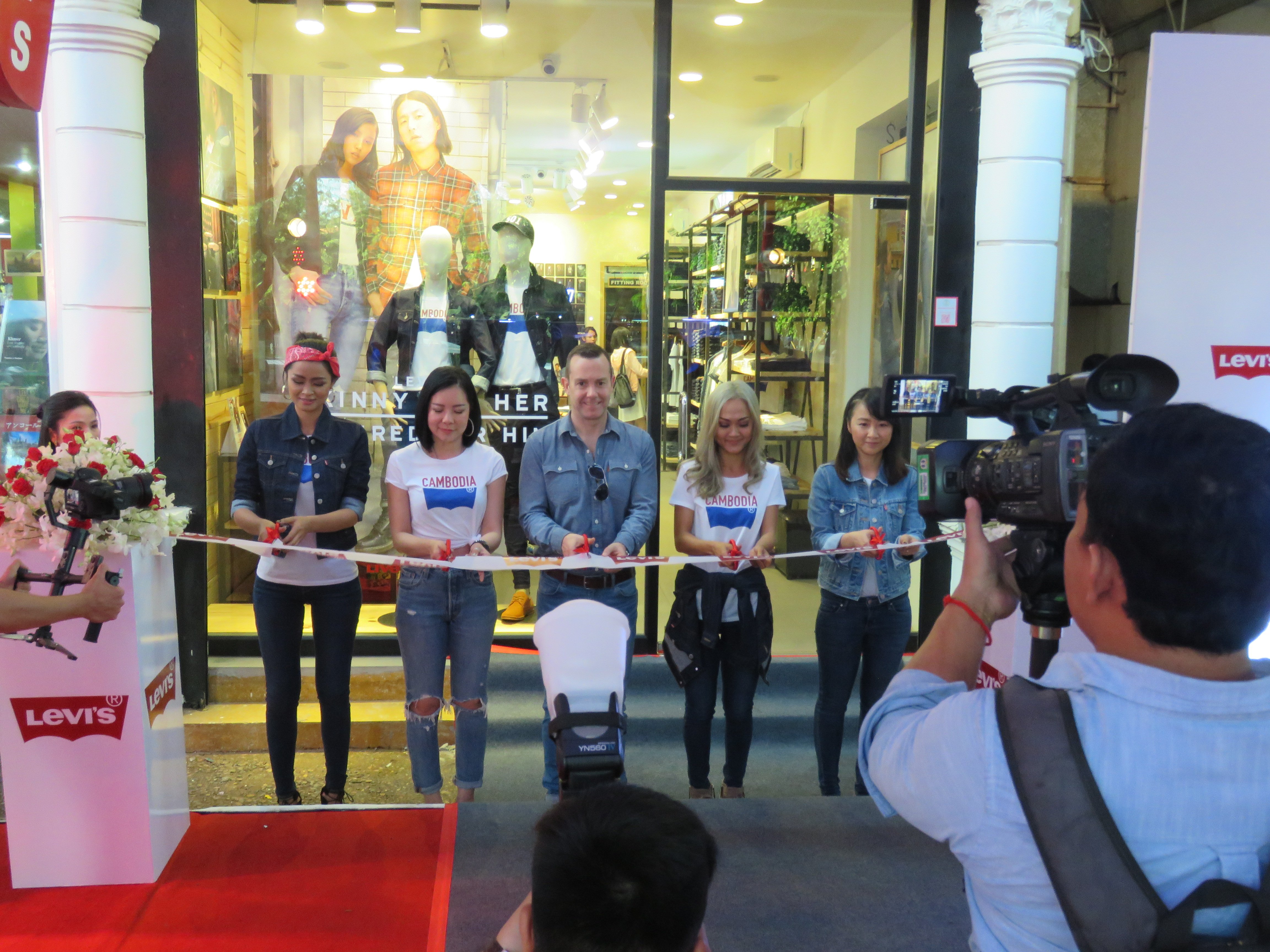 As a matter of fact, this famous brand is brought to you by DKSH,​ ​a​ ​leading​ ​global​ ​distribution​ ​company​ ​based​ ​in​ ​36​ ​countries​ ​with​ ​a​ ​focus​ ​on Asia,​ ​which wants to better serve​ ​Levi's​ ​customers​ ​in​ ​Cambodia​ ​by​ ​opening​ ​the store in ​Siem​ ​Reap​ ​Old​ ​Market​ ​area.
For those who may not be aware, Levi's is the global leader in lifestyle apparel and celebrated its own grand opening of its first stand-alone store on the 5th October 2017 in Siem Reap, located near the Old Market Square. This definitely shows a demand for premium products in Siem Reap (2 Levi's stores) as well as Phnom Penh where 4 of Levi's stores are present.
Mr. Peter Hornby, Vice President, Fashion Apparel, DKSH Thailand mentioned that he has seen strong growth and demand for Levi's branded products among Cambodia customers, and they plan to continue our retail expansion to 10 or more stores by the end of 2018!
Levi Strauss & Co. made the first blue jean in 1873 and continues to drive innovation in fabrication. As a global leader in both men's and women's lifestyle apparel, Levi's continually drives a sustainable and ethical business model through its entire operations.
With more than 150 years of experience, Levi's draw upon its heritage to continually reinvent the Blue Jean for a new generation of consumers in the world. The 4 Levi's stores in Phnom Penh are located in Levi's City Mall, Levi's Naga store, Levi's Exchange Square, and Levi's Aeon Mall.
Note: This is a sponsored post. #sponsoredpost