Calling all food enthusiasts and couples-to-be! Two fantastic events, Makan Penang and Marry Me at Oakwood, are coming to town, promising a delightful experience for everyone. 

Makan Penang: A Culinary Event

 
From August 23rd to 26th, Makan Penang is set to charm taste buds with the rich flavors of Penang, Malaysia's culinary gem. Renowned guest chefs are bringing their culinary prowess to Phnom Penh, offering a chance to enjoy authentic Penang cuisine. 
When: August 23rd to 26th (Buffet Dinner) and August 27th (Buffet Lunch) 
Price: USD 35++ per person (Use code "When in Phnom Penh" for a 15% discount) 
Kids: Children aged 6 to 12 enjoy the buffet at half price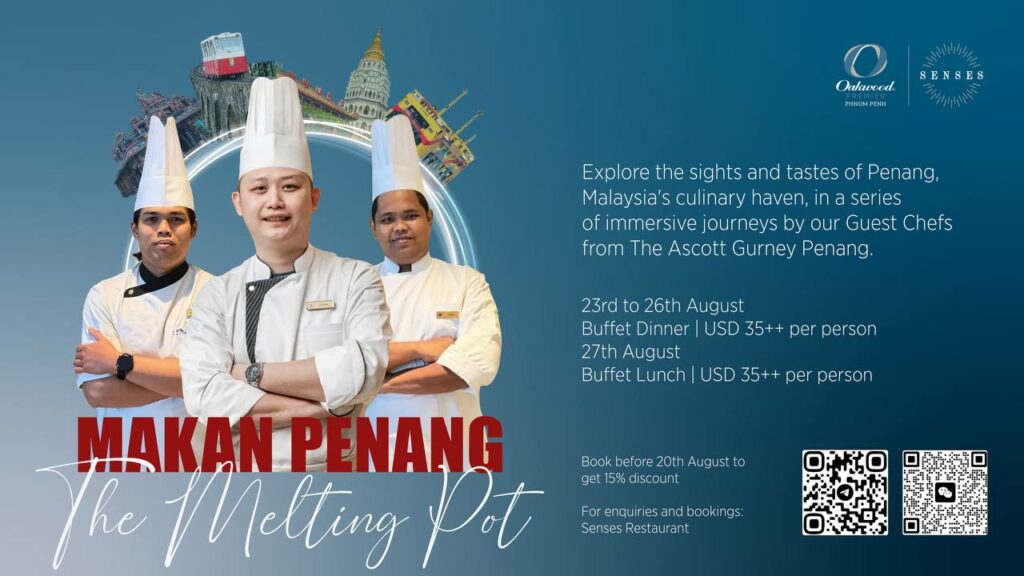 Marry Me at Oakwood: Your Dream Wedding Awaits
Planning your dream wedding? Join on August 26th at Oakwood Hotel, starting at 9 am and continuing throughout the day. The highlight of the event kicks off at 6 pm with a dazzling fashion show and cocktails. Best of all, admission to the fair is free, so explore the world of weddings with joy.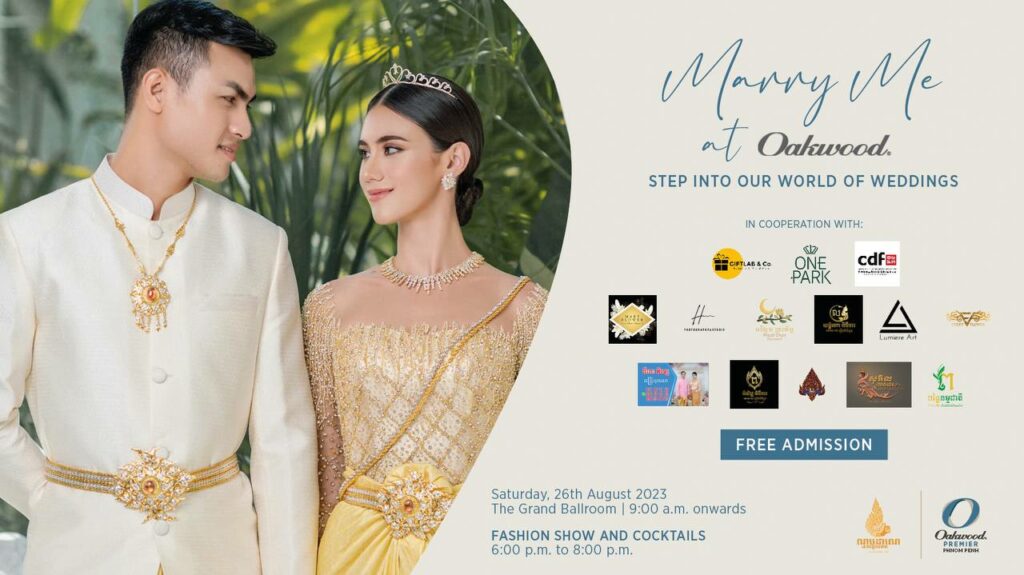 Marry Me at Oakwood brings together a handpicked selection of creative vendors, including florists, bridal gown designers, photographers, videographers, makeup artists, and bridal jewelry specialists. Meet these experts, gather inspiration, and discuss your wedding dreams. Whether it's finding the perfect bouquet, selecting a stunning bridal gown, or capturing precious moments on camera, Marry Me at Oakwood offers a one-stop solution for all your wedding needs. 
Save the Dates!
Both Makan Penang and Marry Me at Oakwood are events that let you savour Penang's delectable cuisine and dive into the world of weddings. Whether you're a food lover or a couple planning your big day, mark your calendars for these thrilling events in Phnom Penh. Don't miss the chance to relish the best of Penang's culinary wonders and gather ideas for your dream wedding.