The award-winning Park Hyatt Siem Reap is 'Celebrating 10 Year of Diversity & Care' marking this milestone with eventful experiences committed in supporting the improvement and development of the local communities in Siem Reap  
Siem Reap, Cambodia (August 18, 2023) – The Park Hyatt Siem Reap celebrates its 10th Anniversary with a series of eventful experiences to mark ten years of welcoming loyal patrons through its doors. Over the past decade, the hotel has been recognised as an iconic landmark in the heart of Siem Reap, and the epitome of luxury and innovative guest experience for travellers from around the globe.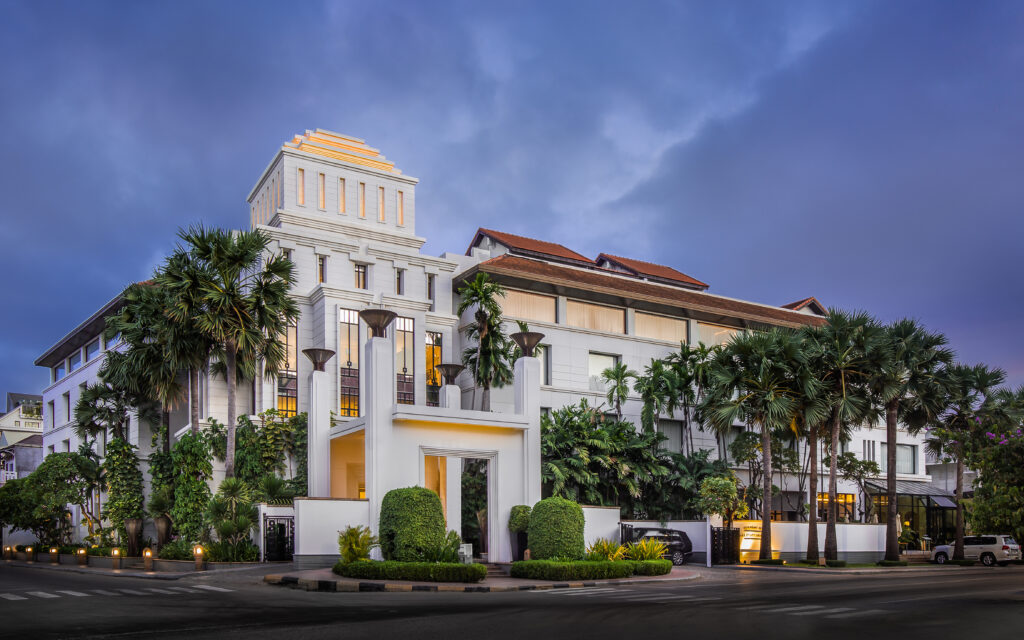 The enchanting Park Hyatt Siem Reap, rebranded to the luxury Park Hyatt brand in 2013 marks this milestone anniversary befittingly themed 'Celebrating 10 Years of Diversity & Care', with a significant celebration dedicated to embracing the evolution of diversity and the commitment to community care.
Highlight of the celebrations focus on the hotel's efforts on providing access to clean water to local families through its Village Adoption Programme. The availability of clean water is a major problem for Cambodians living in rural areas, where data shows that close to 3 million locals lack the means to safe water. The support for social environment and development is the core of Park Hyatt Siem Reap's principles, and is an important part of the hotel's responsibility towards the local communities in which it operates.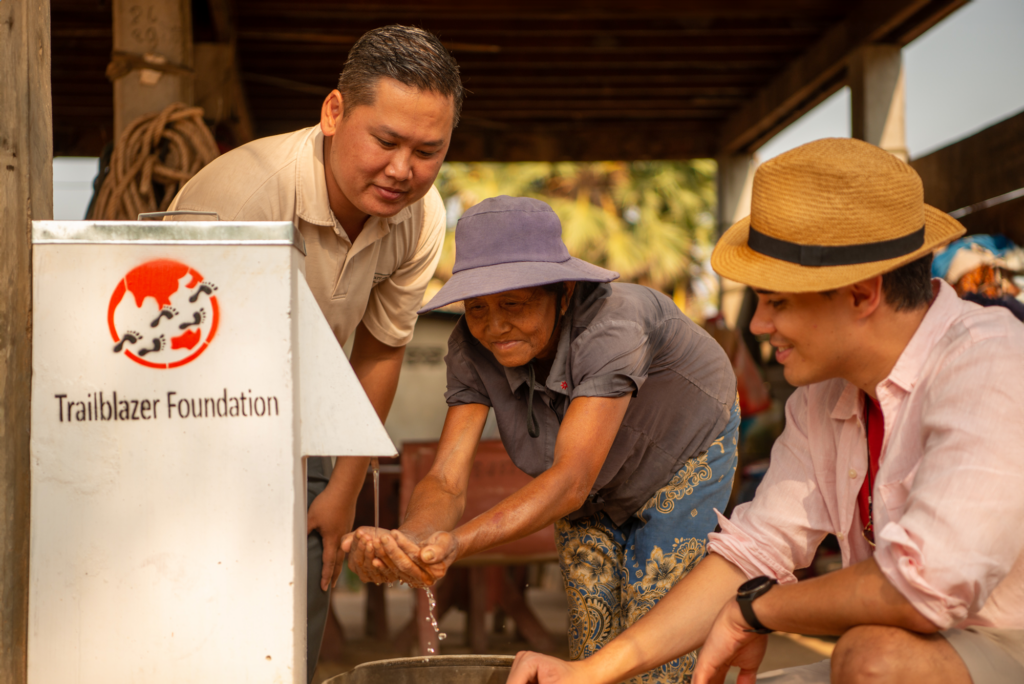 The 10th Anniversary main event is held on 25 August 2023, hosted at the hotel's various dining and onsite venues, offers guests the opportunity to do their part and contribute to the community care project through bids on fabulous auction prizes including accommodation vouchers from other luxury Park Hyatt hotels, as well as a chance to win amazing lucky draw prizes. The evening will also include a 5-course menu and a selection of paired curated cocktails inspired from ten different cuisines around the world, with live entertainment showcasing the harmony of east and west. Ticket to the event is priced at US $77 Net per person, with proceeds from the auction, lucky draws and US $7 from each ticket sold going towards the Village Adoption Programme.
Guests can also book the hotel's "10th Anniversary Celebration Package" from 1 August to 30 September 2023, offering ten delightful reasons for an indulgent staycation in the city. Package inclusions range from a Welcome Celebration Cocktail, exclusive turn-down amenities to 10% off on food and beverage, and curated unique experiences. Guests can kick-start their stay with a full breakfast followed by a Cycling Tour in the City to soak in the fascinating sights, smells and sounds of the vibrant Khmer city. Guests booking this package will also enjoy a complimentary cocktail each from the hotel's The Living Room Bar and enjoy a 10% off on their next stay at the hotel.
The hotel's fabulous dining venues, including The Dining Room offering daily traditional Khmer Apsara performances, The Living Room famously designed by the award-winning designer Bill Bensley and The GlassHouse are offering all their diners a 10% savings for their next visit, throughout August 2023. In conjunction with the 10th Anniversary, The Spa, the hotel's wellness sanctuary is promoting the 'Wellness Gift To You' offer, where spa and wellness enthusiast can enjoy a 10% savings on all treatments, including signature rituals inspired by local Khmer botanicals.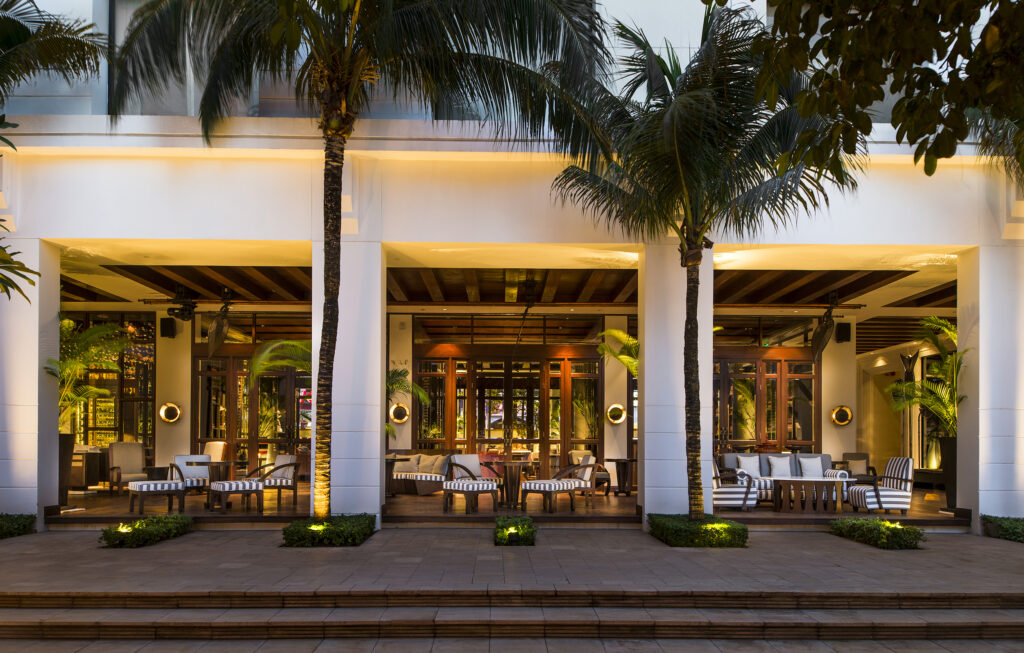 For more information about the 10th Anniversary celebrations, please email: [email protected]
Please click here to learn more about Park Hyatt Siem Reap :
www.experienceparkhyattsiemreap.com
Please click here to view: Gallery
Discover Siem Reap 
The Park Hyatt Siem Reap offers a lush oasis in the heart of Siem Reap, which has seen significant investments in its infrastructure over the past two years. Brand new roads lined with flowering plants and over three thousand new trees planted, as well as new sidewalks have greatly increased the city's prestige and positions the town as a pedestrian friendly destination. The hotel is perfectly located just a short 15-minute drive from the UNESCO Heritage Site of Angkor Wat. In addition to exploring the ancient temple ruins, guests can readily discover modern Khmer culture in the nearby Pub Street and the bustling night bazaars. The hotel's concierge will also be able to organize personalised experiences – from exquisite epicurean ventures such as sugar palm tours and Cambodian cooking classes to a cultural immersion with Apsara dance shows and sunrise temple tours.
About World of Hyatt
World of Hyatt is Hyatt's award-winning guest loyalty program uniting participating locations in Hyatt's Timeless Collection, including in the Park Hyatt®, Grand Hyatt®, Hyatt Regency®, Hyatt®, Hyatt Residence Club®, Hyatt Place®, Hyatt House® and UrCove Brands; Boundless Collection, including in the Miraval®, Alila®, Andaz®, Thompson Hotels®, Dream® Hotels,  Hyatt Centric®, and Caption by Hyatt® brands; Independent Collection, including in The Unbound Collection by Hyatt®, Destination by Hyatt®, and JdV by Hyatt® brands; and Inclusive Collection, including in the Impression by Secrets, Hyatt Ziva®, Hyatt Zilara®, Zoëtry® Wellness & Spa Resorts, Secrets® Resorts & Spas, Breathless Resorts & Spas®, Dreams® Resorts & Spas, Hyatt Vivid Hotels & Resorts, Alua Hotels & Resorts®, and Sunscape® Resorts & Spas brands. Members who book directly through Hyatt channels can enjoy personalized care and access to distinct benefits including Guest of Honor, confirmed suite upgrades at time of booking, diverse wellbeing offerings, digital key, and exclusive member rates. With more than 36 million members, World of Hyatt offers a variety of ways to earn and redeem points for hotel stays, dining and spa services, wellbeing focused experiences through the FIND platform; as well as the benefits of Hyatt's strategic loyalty collaborations with American Airlines AAdvantage®, Small Luxury Hotels of the World™, Lindblad Expeditions and MGM Resorts International. Travelers can enroll for free at hyatt.com, download the World of Hyatt app for android and IOS devices and connect with Hyatt on Facebook, Instagram, TikTok and Twitter.
About Park Hyatt Siem Reap
Park Hyatt Siem Reap is a luxury hotel in Siem Reap that embraces guests with comfort and opulence in each of its 104 luxurious, elegant and spacious rooms and suites. A luxurious home away from home that is strategically located in the heart of the city centre, this stylish contemporary retreat adorned with Cambodian art is near the airport, the renowned 12th century ruins of Angkor Wat temple and just a five-minute leisurely walk to the local nightlife scene, Siem Reap Pub Street. Guests are welcomed by warm and inviting five-star service and world-class hospitality. It features sumptuous French and authentic Cambodian food at The Dining Room, refreshing drinks at The Living Room and a delectable array of desserts and light fare at The Glasshouse deli-patisserie. For utmost relaxation and rejuvenation, the hotel has two stunning swimming pools and a selection of invigorating massages and treatments at The Spa. For more information, please visit parkhyattsiemreap.com. Follow Park Hyatt Siem Reap on Facebook, Instagram, Youtube  and Twitter and tag photos with #ParkHyattSiemReap and #LuxuryIsPersonal.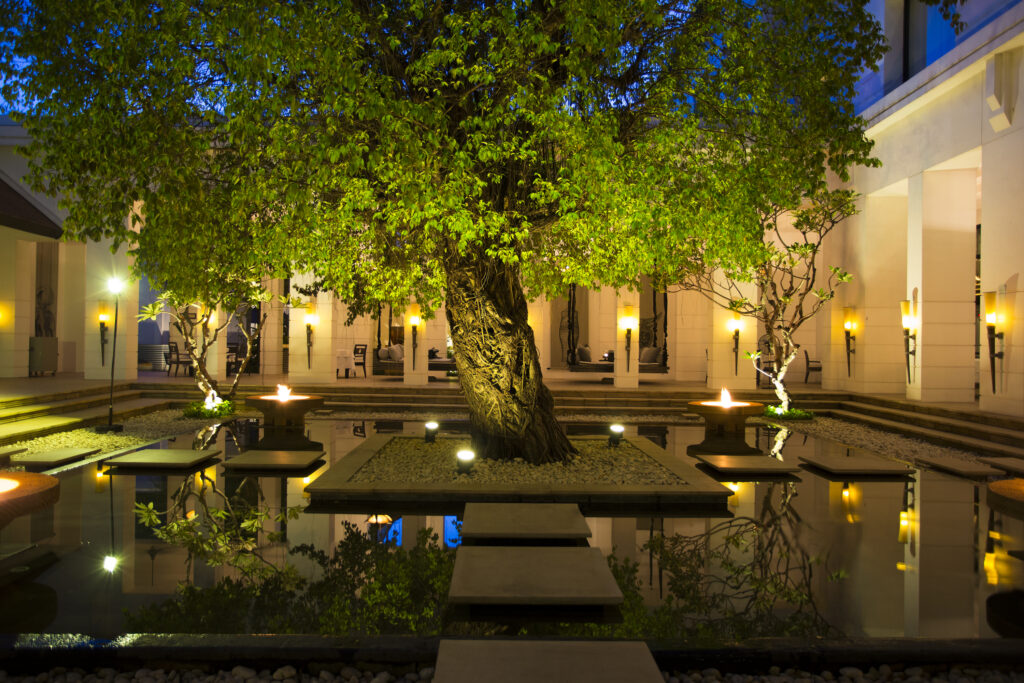 About Park Hyatt
Park Hyatt hotels provide discerning, global travelers with a refined home-away-from-home. Guests of Park Hyatt hotels receive quietly confident and personalized service in an enriching environment. Located in several of the world's premier destinations, each Park Hyatt hotel is custom designed to combine sophistication with understated luxury. Park Hyatt hotels feature well-appointed guestrooms, world-renowned artwork and design, rare and immersive culinary experiences, and signature restaurants featuring award-winning chefs. There are currently 46 Park Hyatt hotels in the following locations: Abu Dhabi, Auckland, Bangkok, Beaver Creek, Beijing, Buenos Aires, Busan, Canberra, Changbaishan, Carlsbad, Chennai, Chicago, Doha, Dubai, Guangzhou, Hamburg, Hangzhou, Hyderabad, Istanbul, Jeddah, Jakarta, Kyoto, Maldives, Melbourne, Mendoza, Milan, Moscow, New York, Ningbo, Niseko, Paris, Saigon, Sanya, Seoul, Shanghai, Shenzhen, Siem Reap, St. Kitts, Suzhou, Sydney, Tokyo, Toronto, Vienna, Washington, D.C., Zanzibar, and Zurich. For more information, please visit parkhyatt.com. For more information, please visit parkhyatt.com. Follow @ParkHyatt on Facebook, Twitter and Instagram, and tag photos with #LuxuryIsPersonal.
CONTACT
Elizabeth Dass Brown
Cluster Director of Marketing Communications
Park Hyatt Maldives Hadahaa & Park Hyatt Siem Reap
M (+66) 86 109 8217
[email protected]
Muhammad Farhan
Marketing Communications Executive
Park Hyatt Siem Reap
M (+855) 3180 42397 / T (+855) 6321 1234
[email protected]