(Friday, 31st August, 2018) Total Cambodge today celebrates its grand opening of four service stations in Phnom Penh . The opening of these 4 new services stations marks the company's milestone in business extension in response to market demand as well as its 25th year of existence celebration in Cambodia.
These stations are strategically located in or around Chroy Changvar, Chamkar Doung, Toul Svay Prey and Boeung Trabek areas. All of them are located on the major primary or secondary roads with convenient access. Apart from fuel, they provide variety of services such as coffee shop Bonjour mart, oil change bay etc.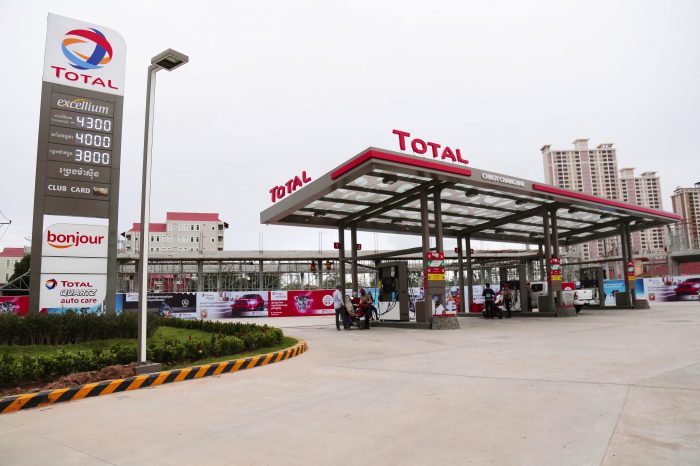 "To mark our great 25 years of operations in Cambodia, we are celebrating grand opening of four new service stations in one day" said Mr Asif Iqbal, Managing Director of Total Cambodge.
"By opening these stations, we bow to the demand of our customers, who are always asking for more Total stations closer to their residences and workplaces. Total is speeding up its development program and soon we will be able to serve more customers in smaller cities as well."
Mr. Asif Iqbal will commemorate the celebration with a ribbon cutting in the morning at Chroy Changvar station, followed by a surprise dance show and thank you gifts for the customers on the stations. The celebration will last one full day with similar activities at other three other stations as well.