Let's be honest. You get here because you are looking forward to chilling out in Kampot province, about three hours away from Phnom Penh. Kampot is one of the few places in Cambodia what offers everyone short escapades from the hustle and bustle from a city and office life.
If you want to come stay at GreenHouse resort, make sure you do not do a phone booking because the resort does not accept it now after having experienced fake bookings. @WheninPhnomPenh booked ours online on http://greenhousekampot.com, but as it did not ask us to pay in advance with our credit card, we only input our name and phone number to get a code.
Prior to coming to GreenHouse Kampot
Here are notes from the Kampot resort itself:
Children: For safety (100m+ of steep, unsecured river access) and lack of soundproofing reasons, GreenHouse resort is not accepting children under 12 years old.
Pets: In order to preserve the relaxed atmosphere at Greenhouse, they have stopped to allow outside pets on the premises.
Check in time starts at 2.00 pm and ends at 9.00pm. In case of late check in, you have to call them to make the necessary arrangements.
Payment can be done by cash only in both Khmer Riels or US dollars. Credit cards are not accepted.
How to get to GreenHouse?
Use this Greenhouse google map to drive straight there. Tuk Tuk or moto taxi from Kampot town to Greenhouse cost respectively $5 and $3 and can easily be found until around 10pm. They do not organize a pick up from town. If you can ride a motorbike, you should rent a motorbike for 4 to 5 USD a day from Bison Tours or any other place that offers motorbike rental after you get to Kampot.
Taxi and minivan
Taxis to Kampot can easily be found all day at the Psar Dam Kau market in Phnom Penh. The trip to Greenhouse cost $40, but expect to pay at least 50% extra during national holidays. We do not organize taxi transfers to Greenhouse.
Bus
Bookmebus allows you to choose the best bus timings of your departure and arrival in Kampot between 7-10 USD a ticket.
GreenHouse bungalow for 25 USD a night
Good news. There was barely any mosquito in our room, but there were quite a few at the cafe/restaurant area after 6pm. Bring along your mosquito repellent if you look to spend your Kampot weekend getaway.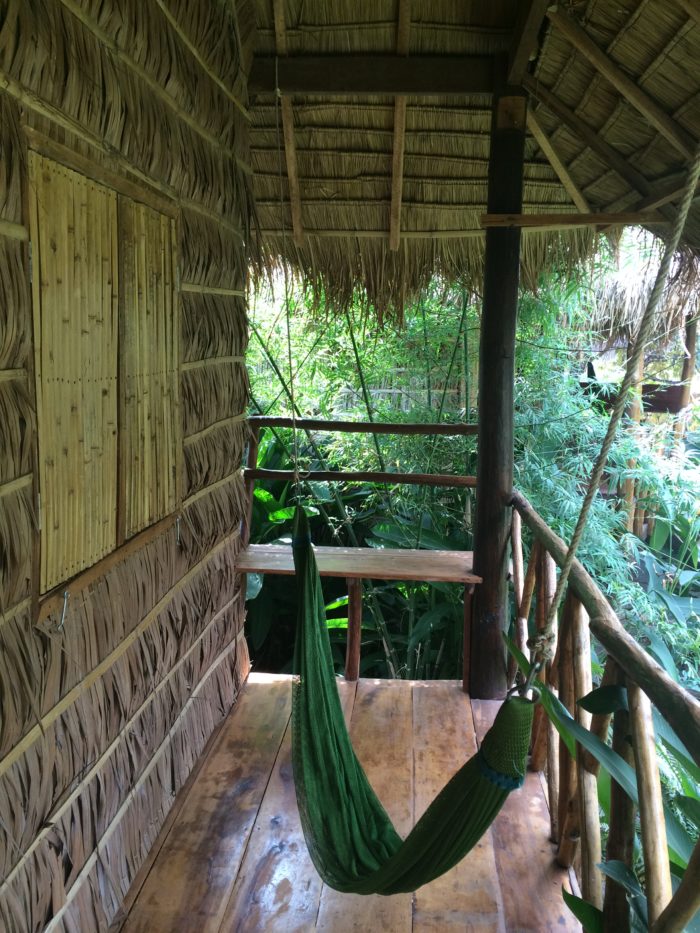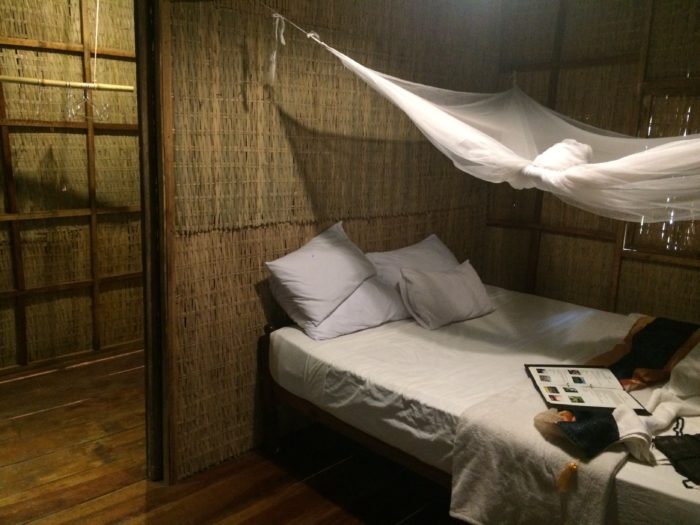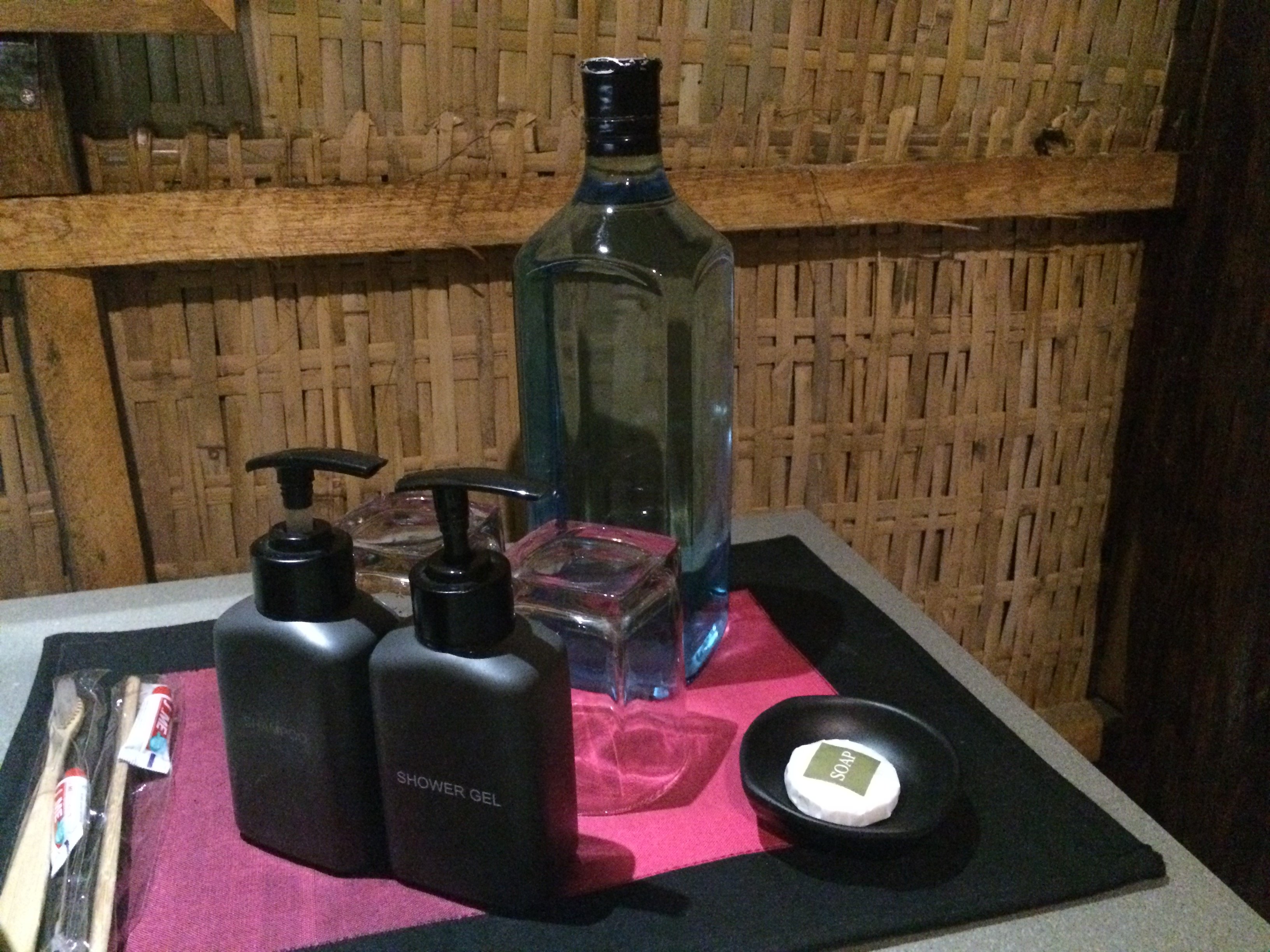 Water from the tap cannot be used. Or in other words, it is not your drinking water. The restaurant bar actually has a 5 stages water filtering system (Cardboard->carbon->resin->ultra-violet->infra-red). Complimentary drinking water is provided in a glass bottle in your room, so you should ask for complimentary refills from the bar. Sealed plastic bottles of water are also available for sell at their bar.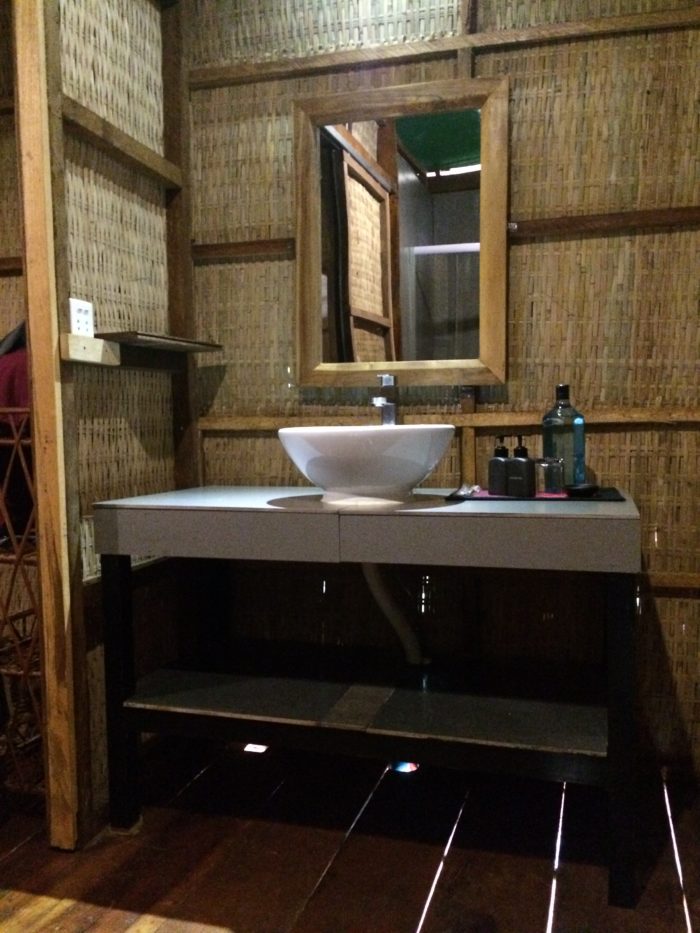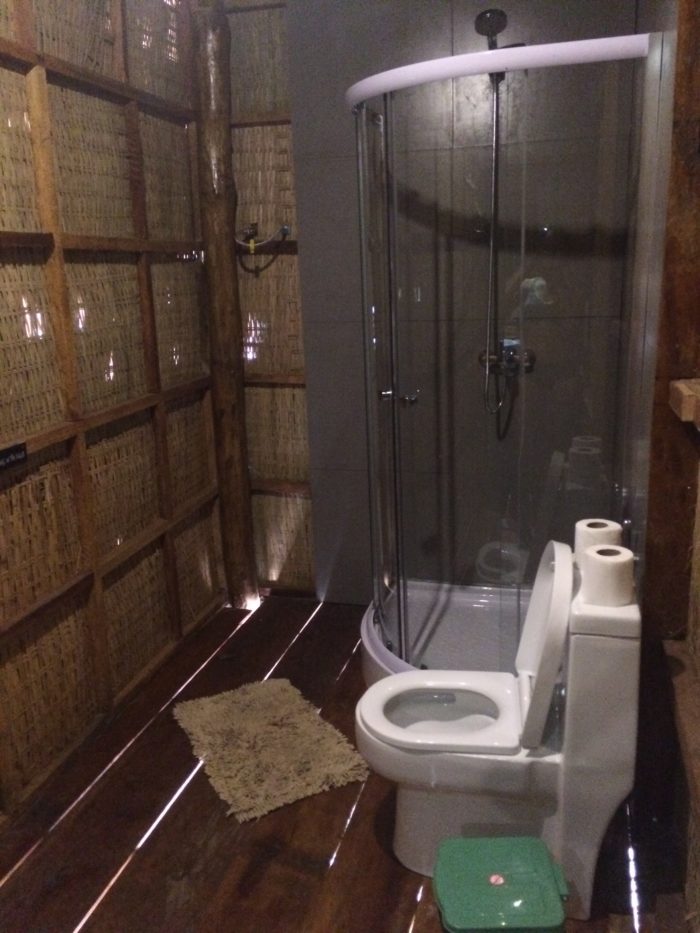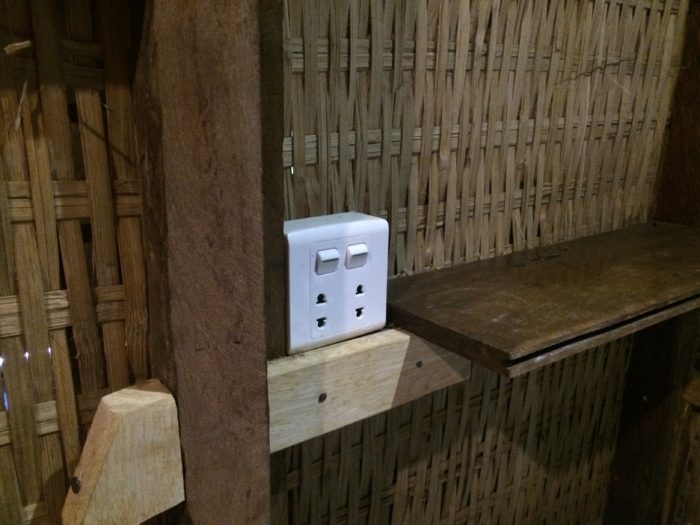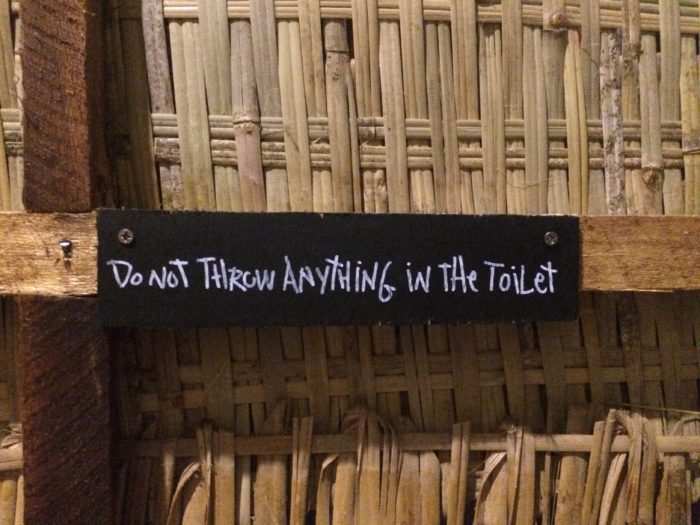 Restaurant/Cafe
Food at the restaurant is super delicious.

Leaving GreenHouse
Tuk Tuk or motor taxi to Kampot town, Kep and other nearby destination can be organized at the reception. Bus tickets for around the country and to Vietnam are available at the reception. The Giant Ibis company is providing a good bus service between Phnom Penh and Kampot for $8 with free wifi, movie and water. Buses depart from the night market in Phnom Penh daily at 8:00am and 2:45pm. Taxis to any destination can be organized at the reception. So, do contact them for details or ask the reception of the guesthouse. Need an extra bed? Since their bungalows are pretty small, they do not provide extra beds in the rooms.
For safety reasons, cooking in the room is not allowed, so having food in the bungalow is not recommended by them either as it may attract wildlife. At the moment only their riverfront, deluxe and big bungalows are coming with hot water in case you need it there. GreenHouse is located in a very safe and friendly neighbourhood, so for your own security, also remember to keep your door locked at all times. 🙂 The guesthouse also request smoking done outside the rooms. Playing music or watching movies too loudly is not advised.
Here, we recommend some activities which include kayaking, swimming, and hammocking.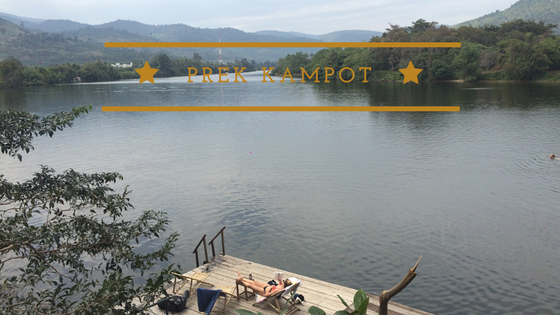 Swimming
The river is perfectly swimmable and refreshing. Life jackets are available; however, Greenhouse guesthouse does not accept responsibility for any accidents in or around the river. As for canoes, kayaks, and stand up paddle boards, they have canoes and SUP for rent by the hour as there is very little current in the Kampot river, fortunately.
Mountain bikes

They have automatic scooters, 125cc, available for rental at $6 per day. Ideal to discover Kampot and the area, the resort has mountain bikes available for rental at $3 per day. Since they do not take bookings for motorbokes, mountain bikes, sup, canoes or country side tours, guets can ask the reception people for available services upon check in.
Leave us a comment if you have!