I've tried waffles before, but I've never tasted anything as angelically wonderful as the waffles at Waffle Cafe Orange.
I was introduced to Waffle Cafe Orange by a Japanese American friend, Akira Morita, who has recently moved to Cambodia with his wife and son, and runs MODI events for his design initiative.
Waffle Cafe Orange is located at #61, Street 63 (Trasok Pa-em) in Beung Keng Kang I area.  The cafe is small enough to accommodate close to 20 people, I assess. The wooden chairs are pretty comfortable, but you won't find padded ones like other cafes near there. As soon as we were seated, I started browsing through the menu. I did not hesitate to order "Waffles with BlueBerry". I rarely hesitate to eat or drink anything blueberry. 🙂 Another friend of mine ordered "Waffles with Mango and Orange" added with a little ice cream on top.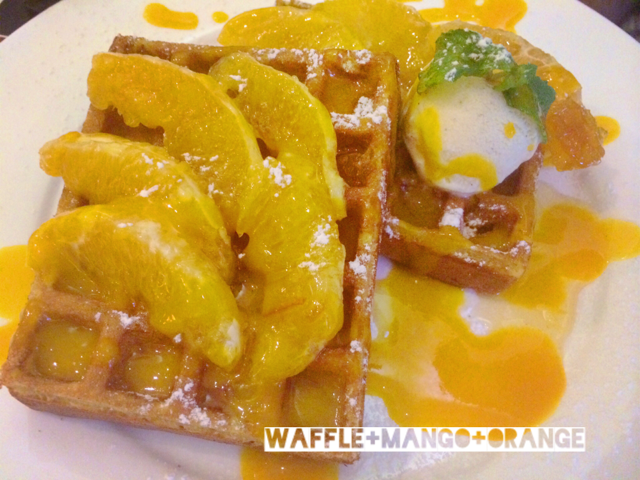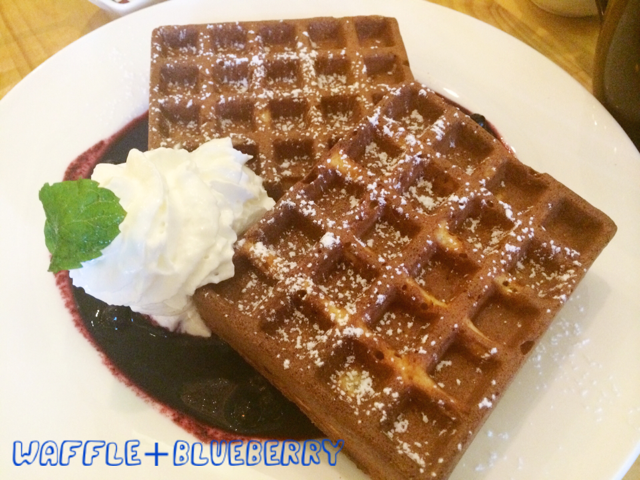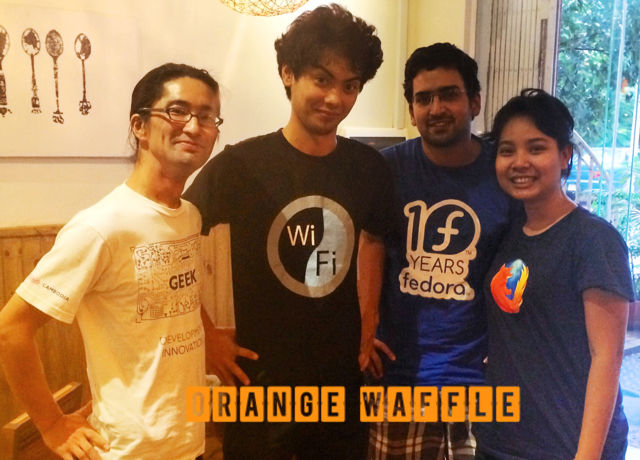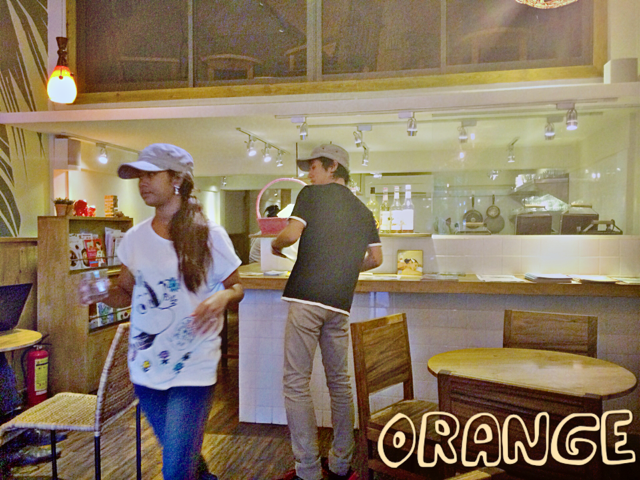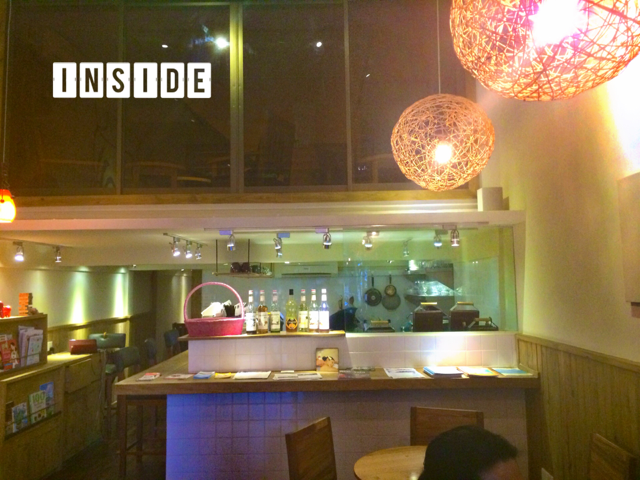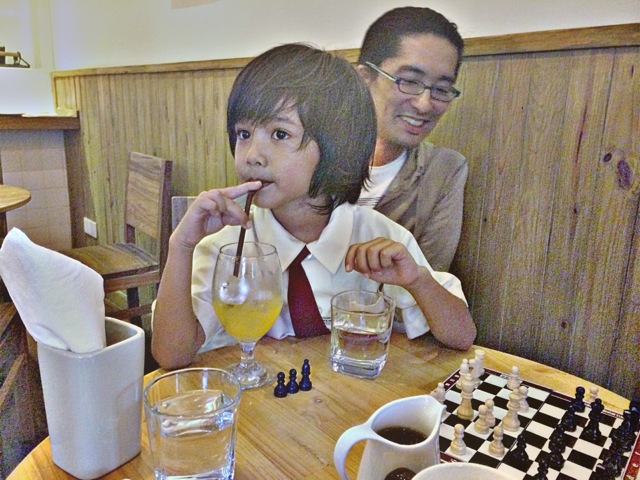 Note: The average price of waffle at the cafe is 3.50 USD.