Agents of Wing Bank established a Community Fund to support social causes amid the pandemic and choose to support the Kantha Bopha Hospitals.
Phnom Penh, September 17, 2021 – Wing Cash Xpress agents nationwide voluntarily raised approximately $45,000 in support of the Cambodia Kantha Bopha Foundation.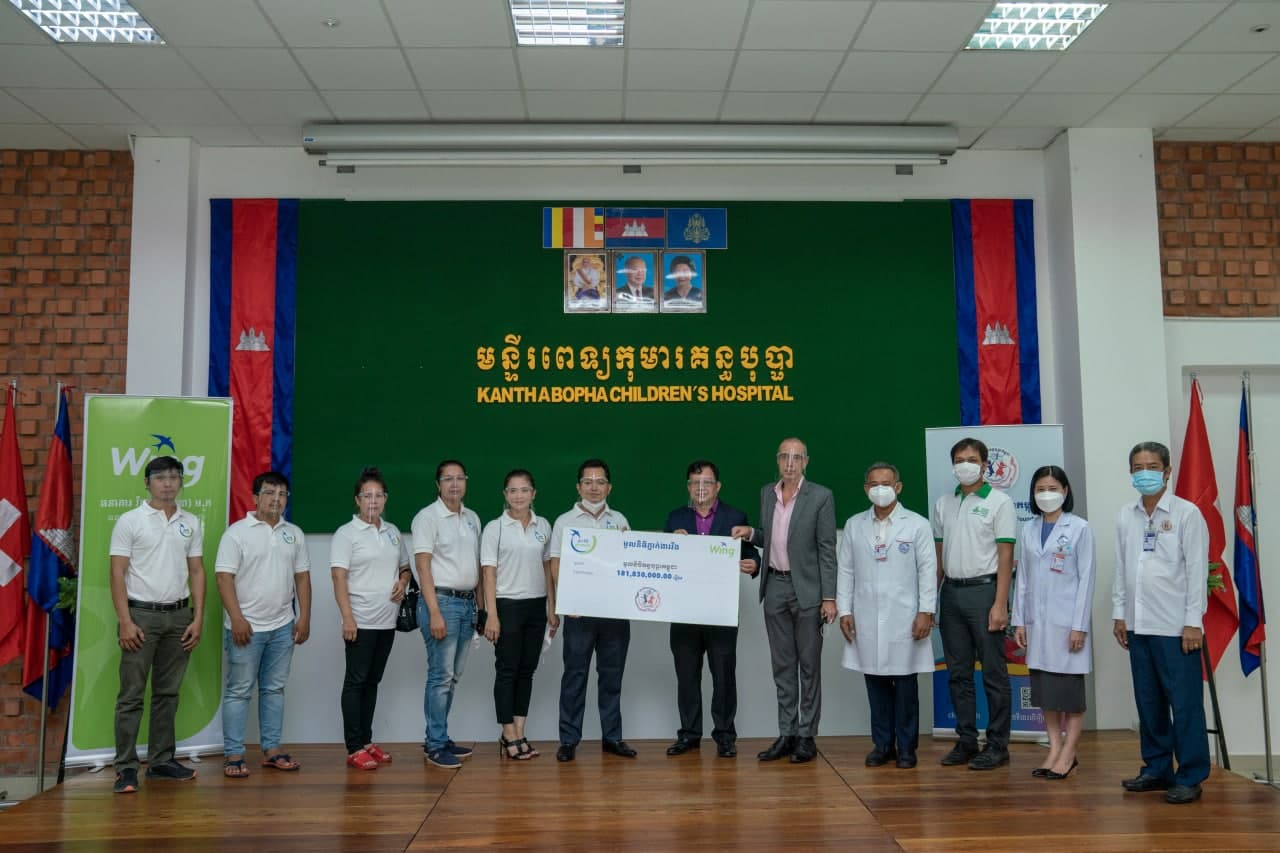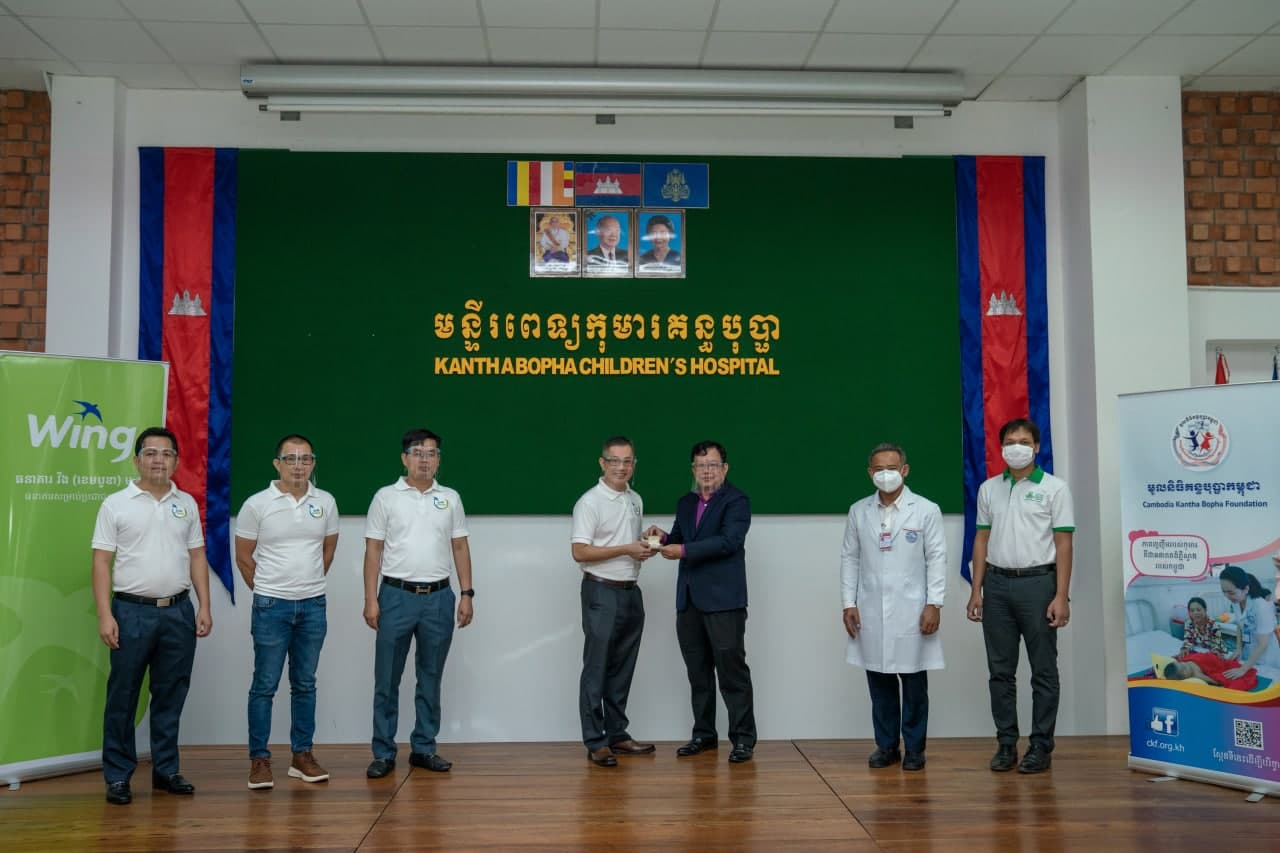 The hospitals have provided free medical care to the majority of financially vulnerable Cambodian children for nearly 30 years.
The Wing Cash Xpress Community Fund was formed in August 2021 to raise funds to locally support social causes.
Financial supports for Kantha Bopha Hospitals' operation is critical, especially during the pandemic. With this reason, Wing Bank established the Wing Cash Xpress Community Fund and cooperated with the Cambodia Kantha Bopha Foundation to ensure the sustainability of the Kantha Bopha Hospitals in providing free and quality healthcare services to children in Cambodia without discrimination. By September 17, 2021, the fund has reached $45,000.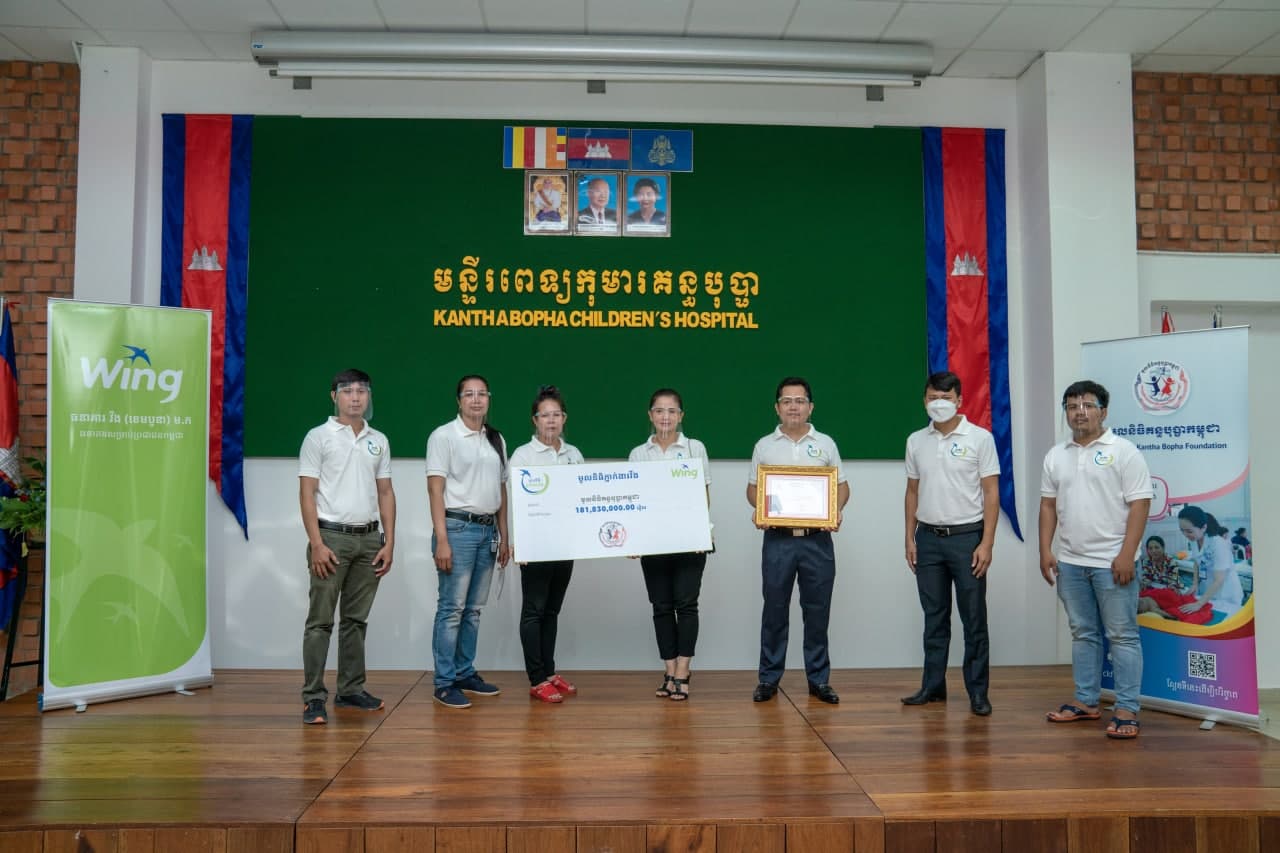 "We are extremely proud of our agents for their kind hearts, noble acts and dedication to helping needy children through the community fund. We have nearly 10,000 agents in every district in Cambodia which enable us to mobilize the community to rally around the cause. Our agents not only work to provide financial services for the daily needs of Cambodians, but they also contribute their personal resources to help vulnerable people in their communities," said Chheangsreng Srun, Wing Bank's Chief Consumer Business Officer also in charge of Sales & Distribution.
H.E. Ros Seilava, Secretary of State of the Ministry of Economy and Finance and Executive Director the Cambodia Kantha Bopha Foundation, expressed his appreciation to agents who supported the children's hospitals during this challenging period.