With the upcoming Pchum Ben festival, it is time to plan for a holiday getaway with friends and family. The When in Phnom Penh  team will show you the Top 10 things you can do- a 2D 1N affordable luxury staycation at the Palace Gate Hotel & Resort, a luxury hotel nestled in Phnom Penh within the vicinity of attractions in the city.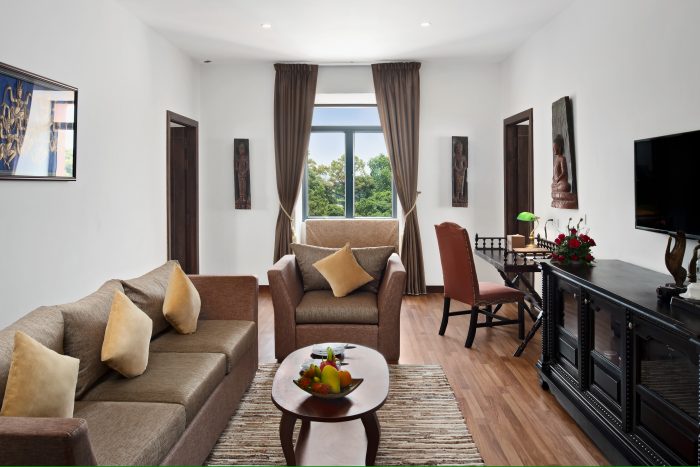 Welcome to Palace Gate Hotel & Resort
This 104 rooms luxury hotel is located in the heart of Phnom Penh, Cambodia. Combining deluxe modern accommodation with a traditional Angkorian elements, this hotel will leave visitors thinking the hotel has been into business for least 20 over years ago. The truth is, Palace Gate Hotel & Resort was opened back in year 2017 and is only 4 years old currently.
Here are Top 10 things you can do while at Palace Gate Hotel & Resort
Stay at the suites 
If you're planning a stay, choose from the likings of Apsara Deluxe, Royal Deluxe, Royal Suite, Apsara Suite, Majesty Suite and Palace Suite. Room rate starts from $72 onwards inclusive of breakfast for two, free access to swimming pool and gym, early check-in at 10AM or late check-out till 3PM (subject to availability). Each room is well-equipped with basic amenities needed for guest's comfort pleasant staying experience.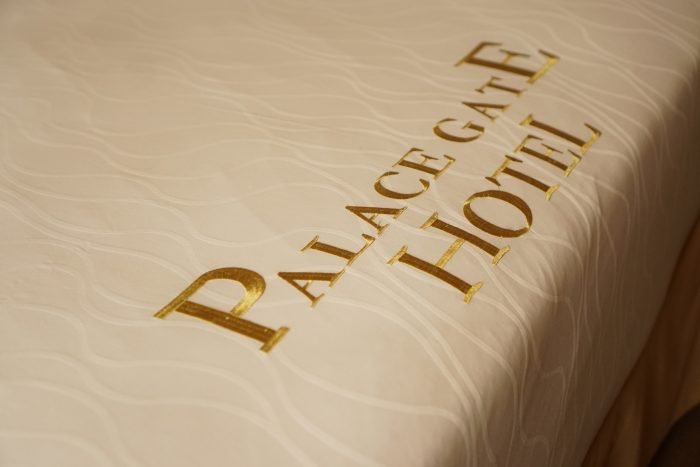 All rooms designed are inspired by the Angkorian style to reflect the Kingdom's history and traditions with views overlooking from the pool, Royal Palace or Riverside.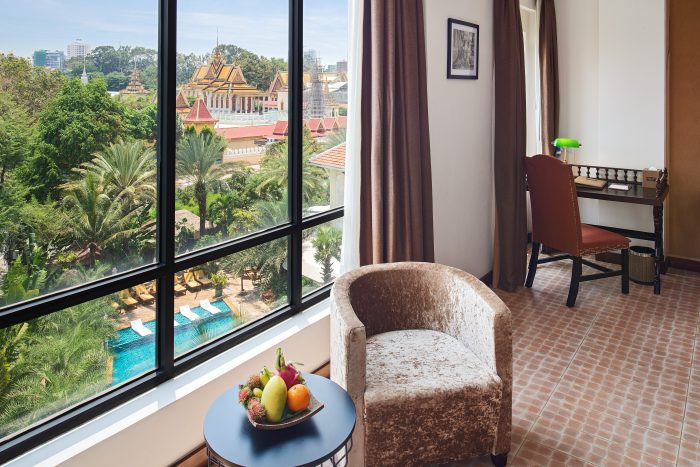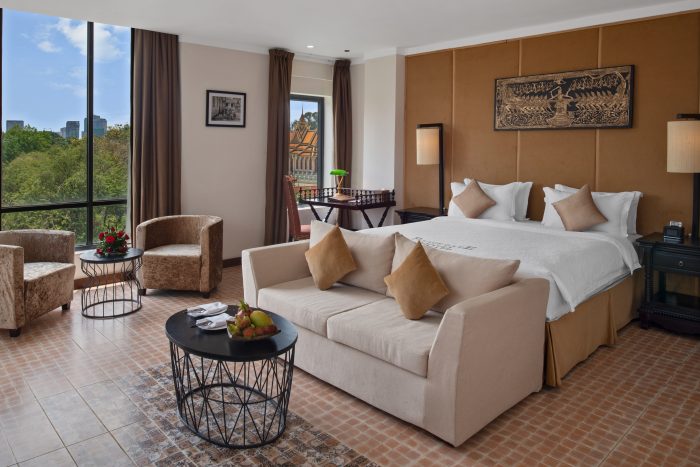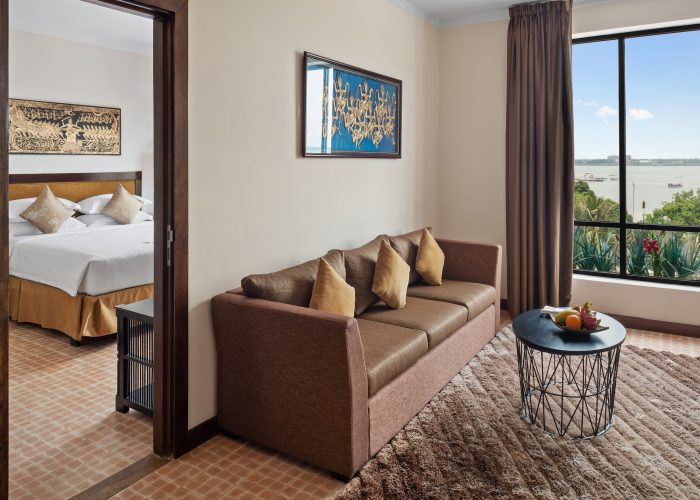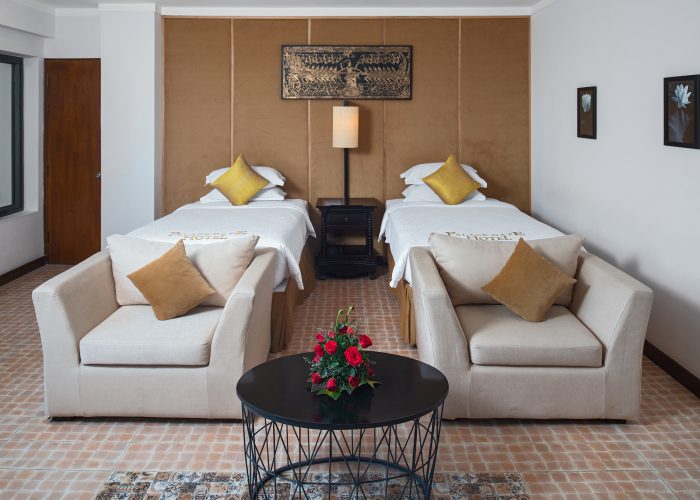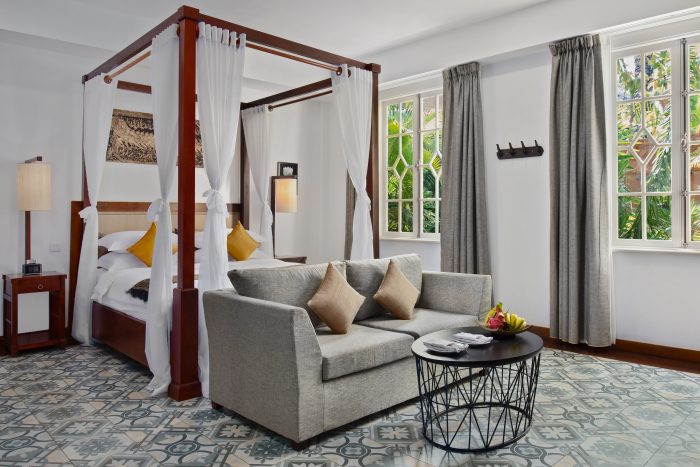 Afternoon High Tea
Whether you're a staying guest or day tripper, an afternoon tea whether with the pool view, outdoor zen view or the French colonial setting at the Mealea Restaurant is one of recommended to do when at Palace Gate Hotel & Resort. Your tea-riffic afternoon will be made perfect with high-tea delectables with premium selection of tea and coffee. For instagrammers alike, high tea at the pool is the background you'll need for your gram.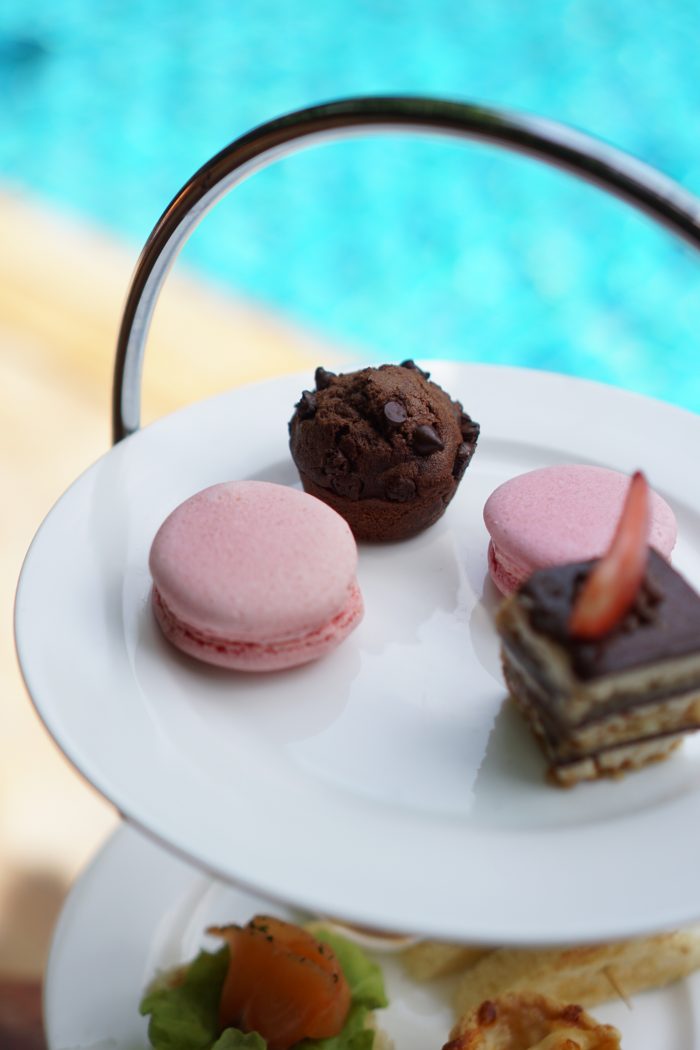 Cocktails by the pool 
If the afternoon tea is not your cup of tea, have cocktails or mocktails instead. Cheers with a great selection of wine, beer, juices and so much more.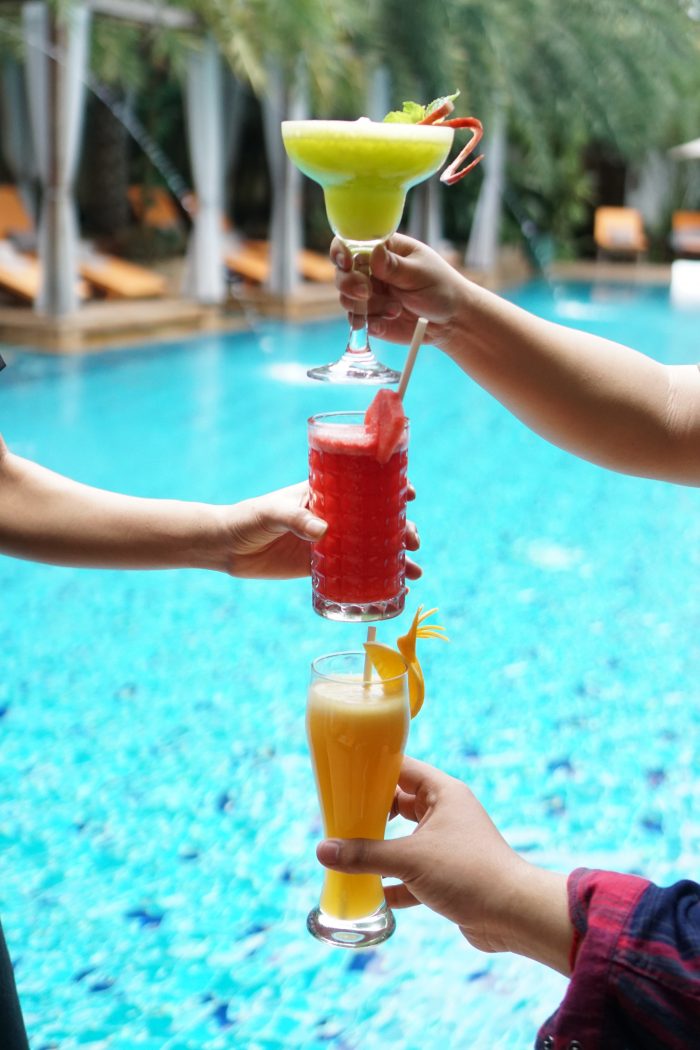 Swim at the outdoor saltwater pool 
No staycation or day trip is complete without going to the signature saltwater pool at Palace Gate Hotel. Swim for fitness or even just to indulge to the benefits of saltwater for wellness and health purposes. The swimming pool here is popular among the locals and residents staying in the city too.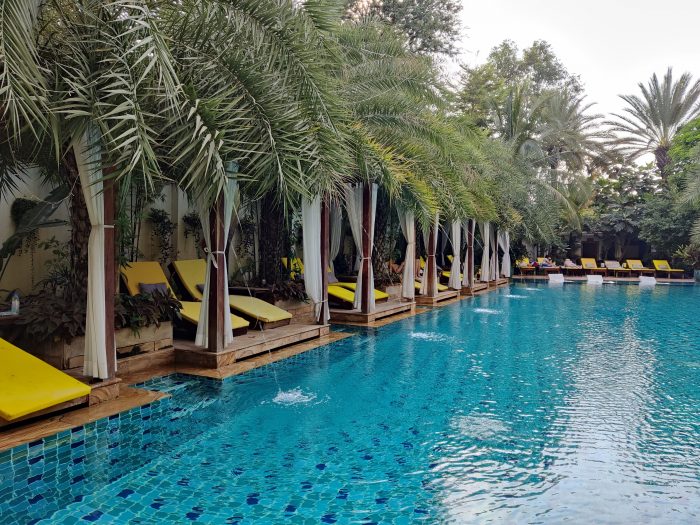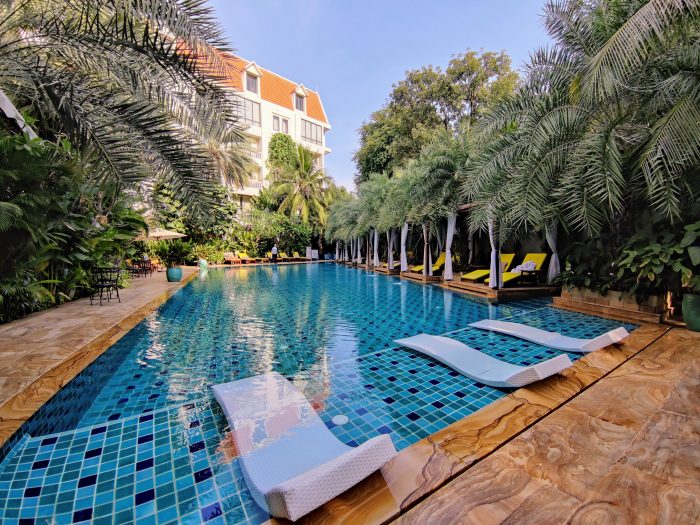 Spa and Jacuzzi at Senses Spa 
Relax further at Senses Spa by indulging in body massage, scrub, facial treatment, sauna, manicure, pedicure and jacuzzi.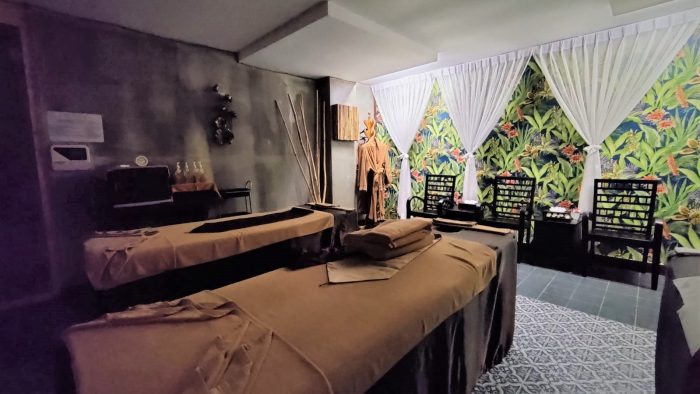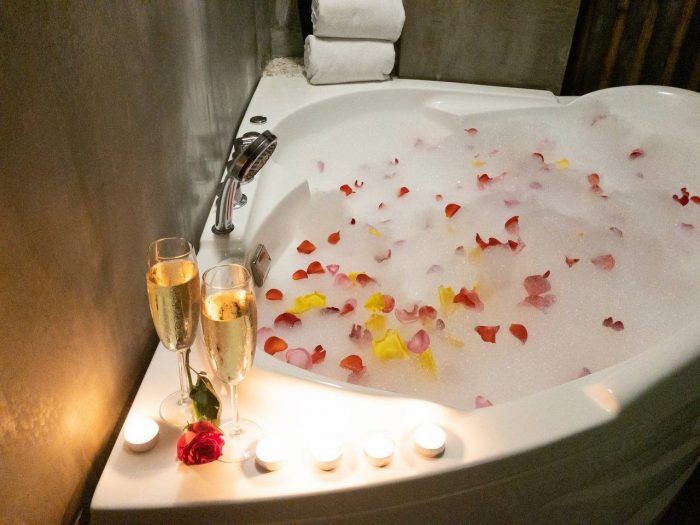 Sunset drinks with a view at Organic SkyBar
The perfect idea to end the day with always to have a with a good drink over a sunset as every sunset is an opportunity to reset. Be it you're a in-house holidaymaker or walk-in guests, the Organic Skybar provides the perfect venue for you to enjoy sunset overlooking the Royal Palace while being surrounded by natural greenery in avant-garde aquaponics garden on the rooftop of the property.
Wine & Dine at Mealea Restaurant 
Now that you have played at the pool, relax at the spa and skybar, it's time for a feast at the stunning Mealea Restaurant. As you walked around the restaurant, pay attention to the picture frames hung on the wall and vintage elements in it. You've been informed of another picture worthy spot.
This elegant restaurant is a wonderfully restored 80-years old French colonial building that once served as the headquarters for the commander of the French army in Cambodia. The property was then owned by one of the country's leading politicians, the late Chea Sim.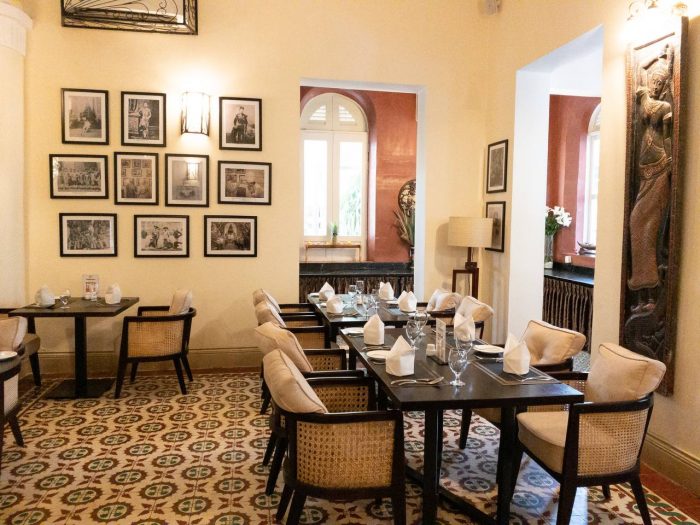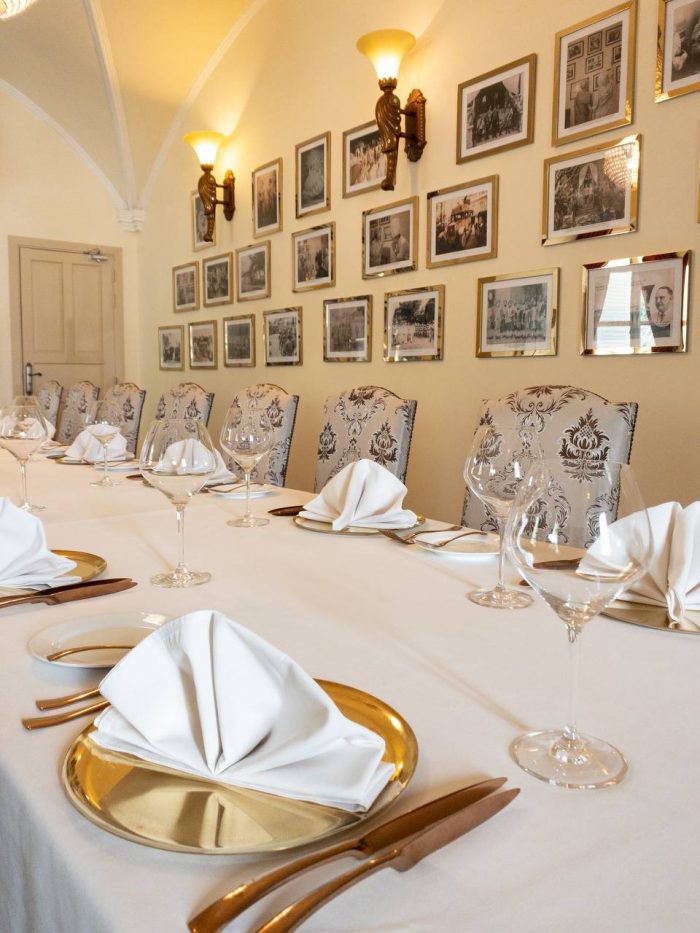 Mealea Restaurant menu covers an extensive choice of Asian and international delights from vegetarian, vegan and non-vegetarian options. Prepared with the finest and organic local ingredients by chef at helm, we tried these dishes: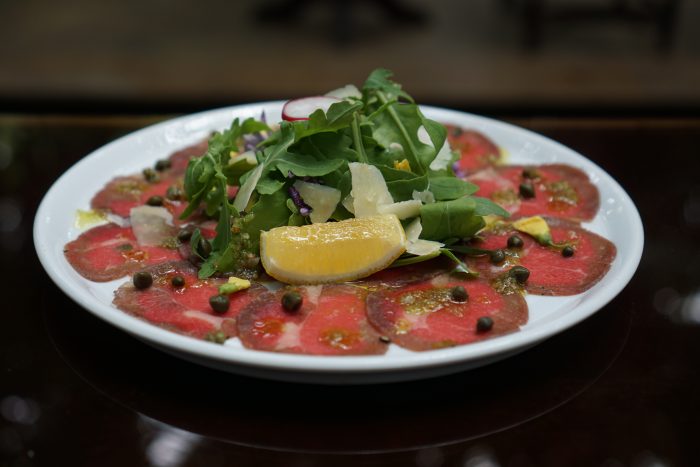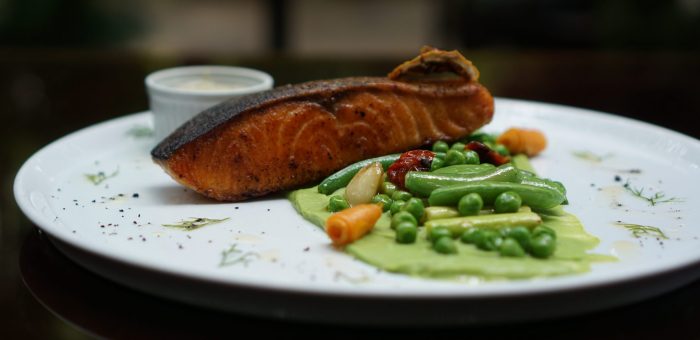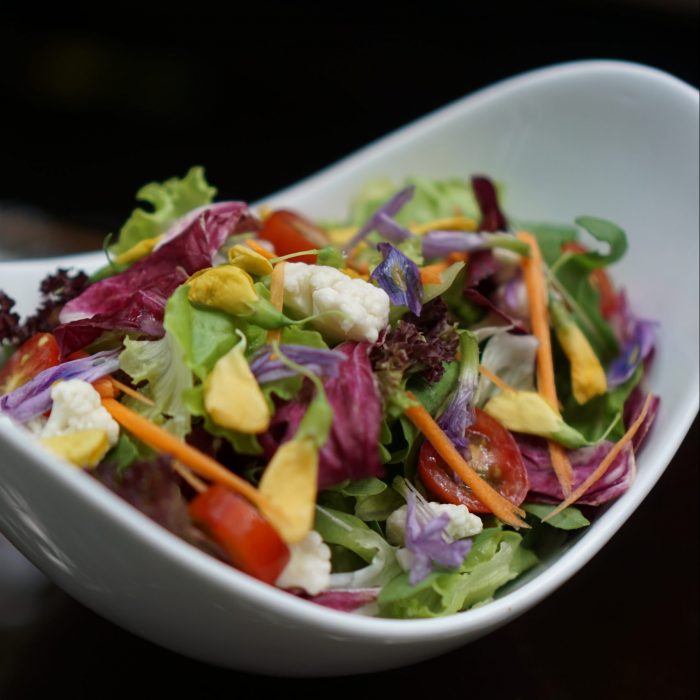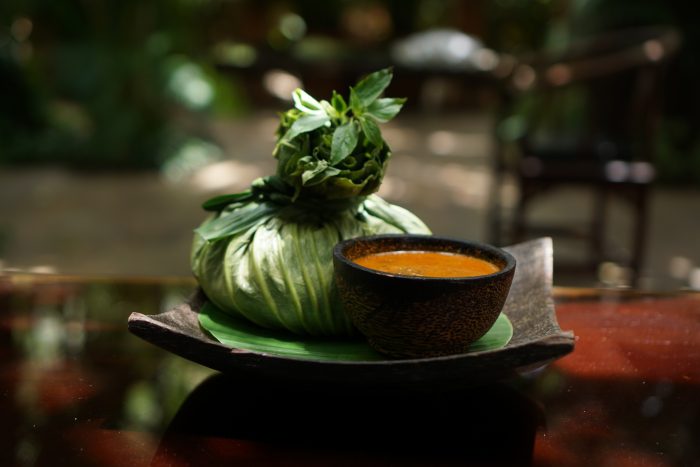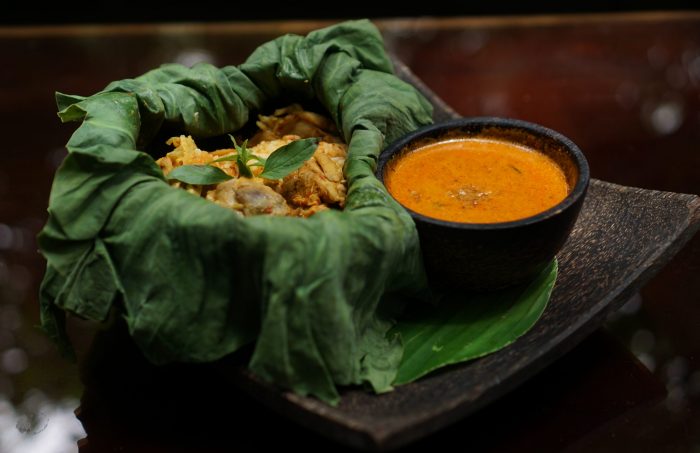 Our favourite dish is the Battambang Red Curry Rice, a local delicacy where rice is cooked in chicken curry wrapped in lotus leaf to retain its' aroma and taste. This dish is best eaten hot with the additional curry gravy.
Gym off the extra calories
With all the feasting, gin and tonic at the Organic Skybar, it's also time for some gym and toning too for a balance. The gym is a state of art fitness centre equipped with cardio and elliptical machines overlooking Riverside, weightlifting equipment, medicine ball, TRX just to name a few. Monthly membership priced at $150 per month is also available for anyone who wishes to access to the fitness centre.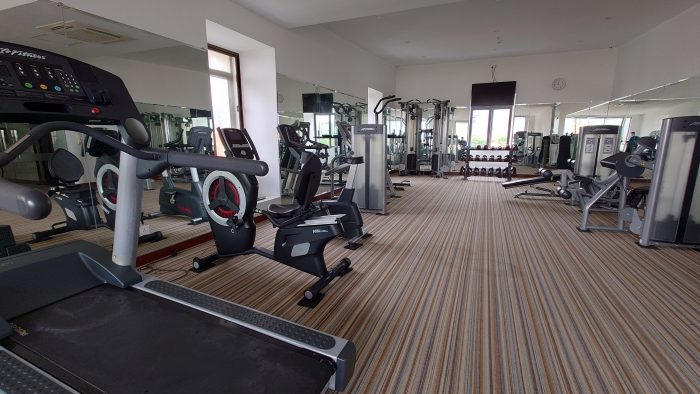 Self-guided walking tour to attractions
Located strategically in the heart of city and within the vicinity of attractions, guest can easily walk from the hotel to nearby attractions such as the Wat Botum Park, Independence Monument, Royal Palace, Riverside, Sisowath Quay on foot. While walking you may discover places you have never seen or been to. While staying at the hotel is already a worthwhile experience, we highly recommend that you to take a walk to witness the life of the locals here in Cambodia. For first timers in Phnom Penh, tuk tuk, cars are easily available on ride hailing apps such as Grab, PassApp, Zelo, TADA and more. Or take your trip light and easy with cyclo rides in the city.
Photography at every corner
Here comes the last To Do List which is taking pictures at every corner of the hotel from the colonial style restaurant, Orchid Bar, Organic Skybar, pool, rooms, hotel lobby. Scroll down as we show you the best picture spots found by the admin.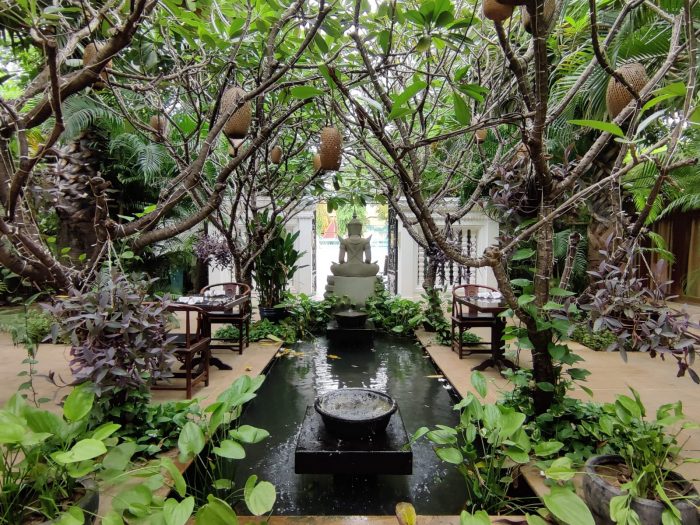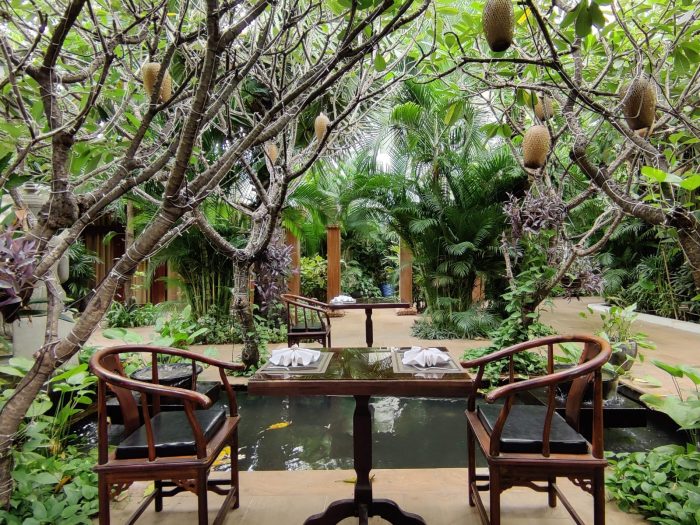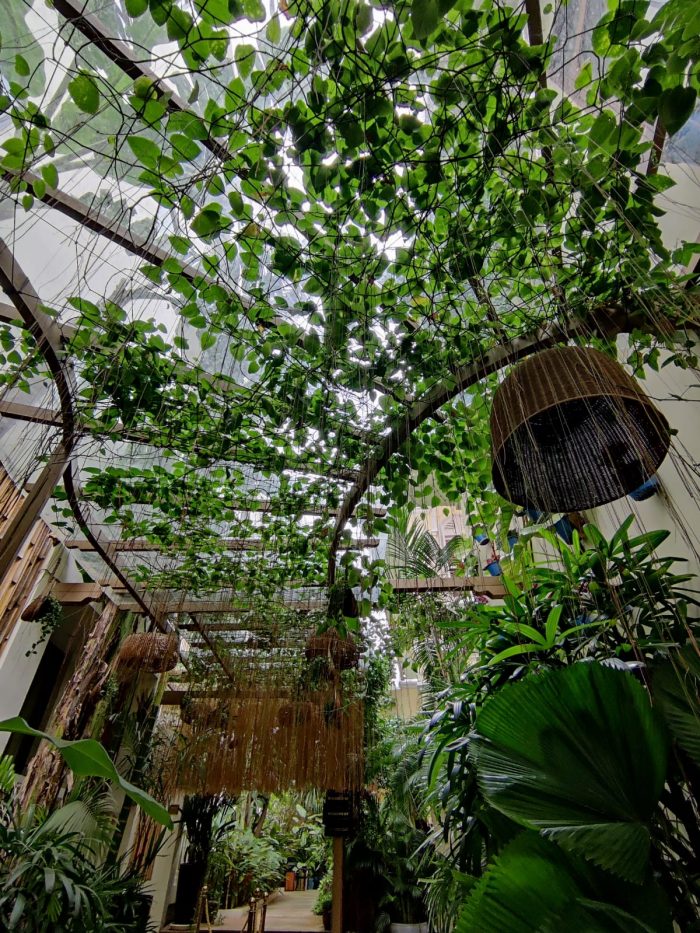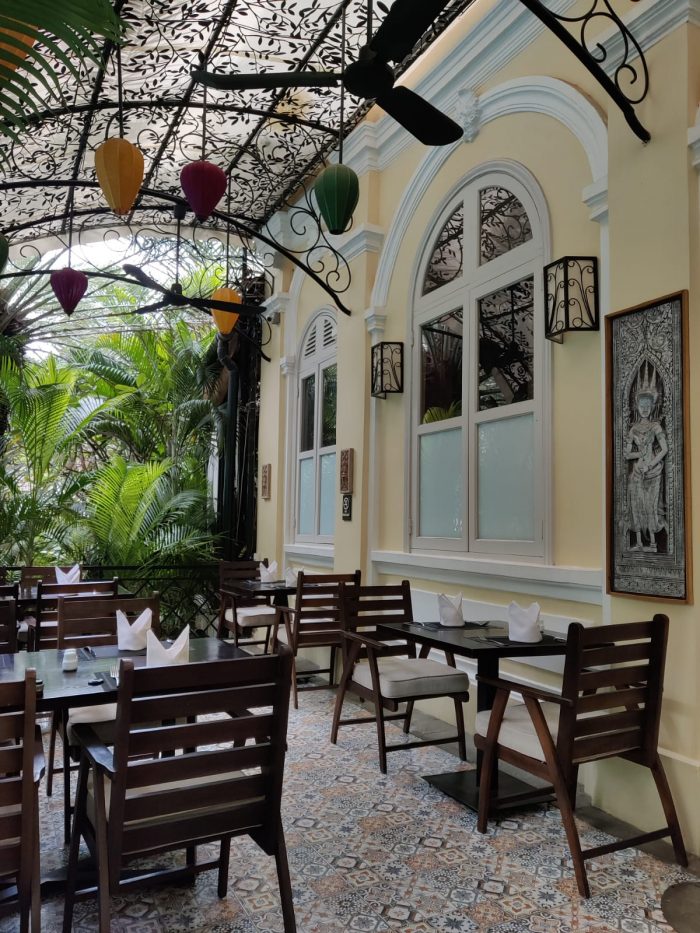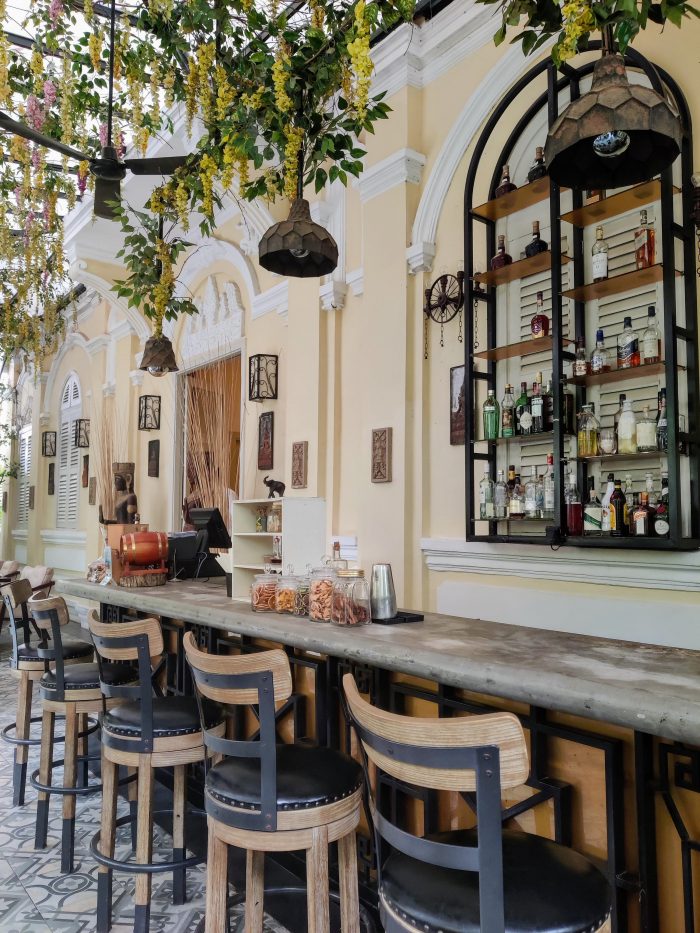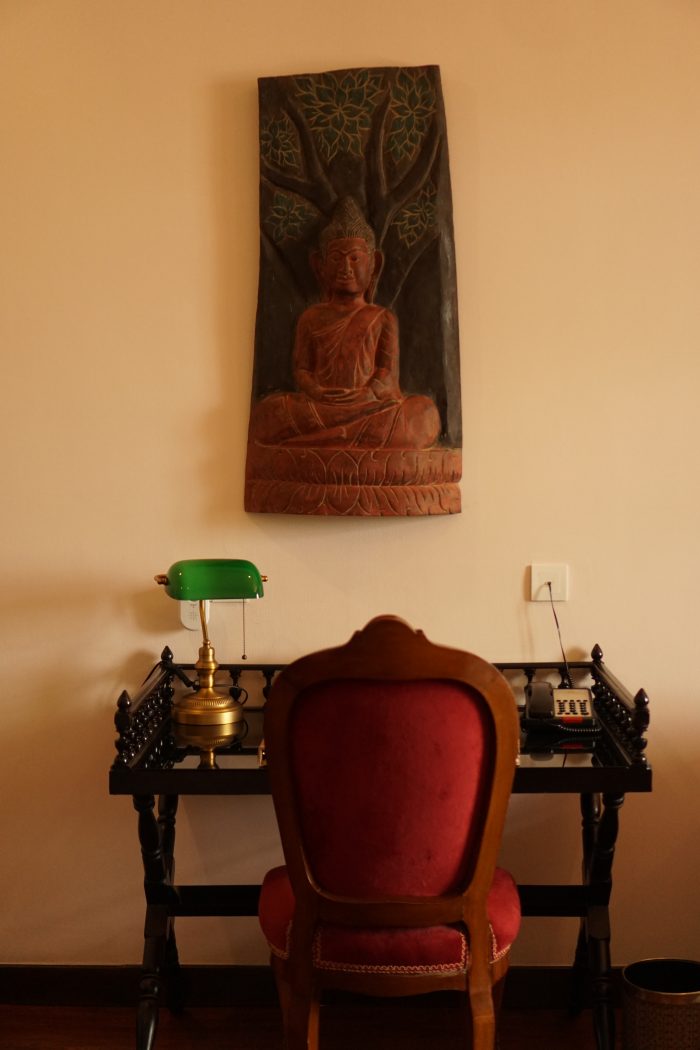 We sincerely thank the Palace Gate Hotel & Resort team for rendering their most above and beyond service during our stay. We have truly enjoyed ourselves. This hotel is highly recommended for all types of holidaymakers whether you're a solo traveler, with a group of friends, family, company as well newlyweds. Speaking of which, you can leave the execution of events in the team's good hands for any kind of functions from private events to weddings.
For more information on Palace Gate Hotel & Resort, follow them on these social media channels on
https://www.facebook.com/PalaceGateHotelPhnomPenh
Also be sure to follow us on When in Phnom Penh too for more updates around Cambodia and beyond.