Discover 1 million brand-new original English books at up to 50% – 90% off recommended retail price at the Big Bad Wolf Book Sale Phnom Penh from 9 January to 20 January 2020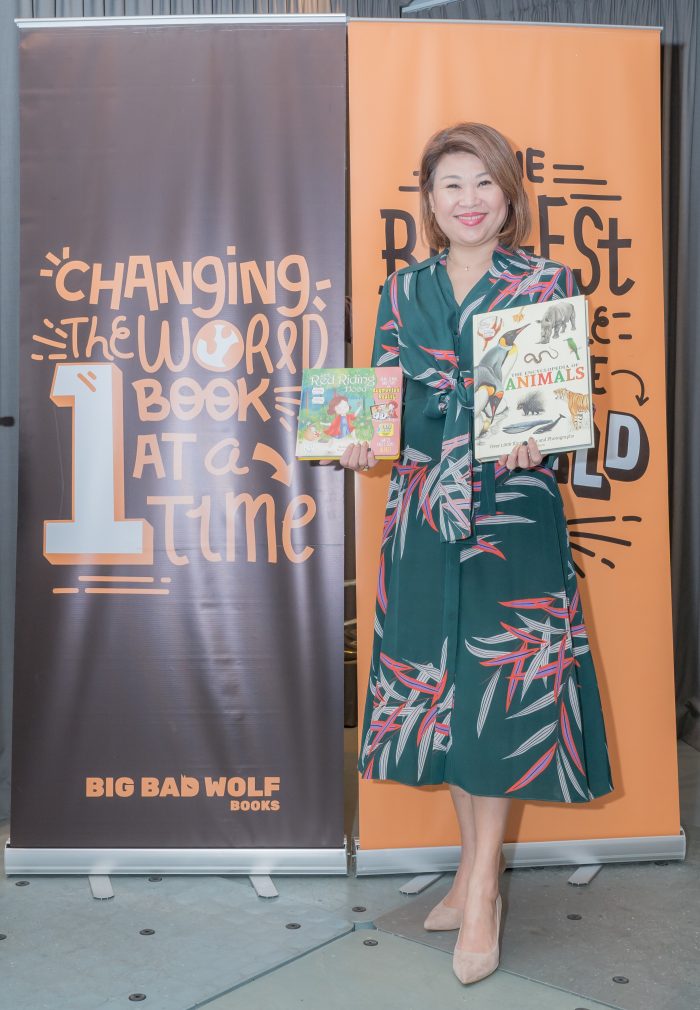 Malaysian home-grown Big Bad Wolf Books announced today that it will be bringing the World's Biggest Book Sale to Cambodia for the first time.
Over the past decade, Big Bad Wolf Books has organised some of the largest Book Sales in the world in Southeast Asia, South Asia and the Middle East. Book lovers in Phnom Penh will now be able to enjoy an affordable book hunting experience with discounts from 50% – 90% off recommended retail price at the Big Bad Wolf Book Sale Phnom Penh 2020. The Sale will open its doors to the public for 12 consecutive days from 9 January 2020 to 20 January 2020, operating daily from 9 A.M. to 12 midnight at Rung Reung Market (Phsar Rung Roeung) in Chroy Changvar. Entrance to the Book Sale is FREE.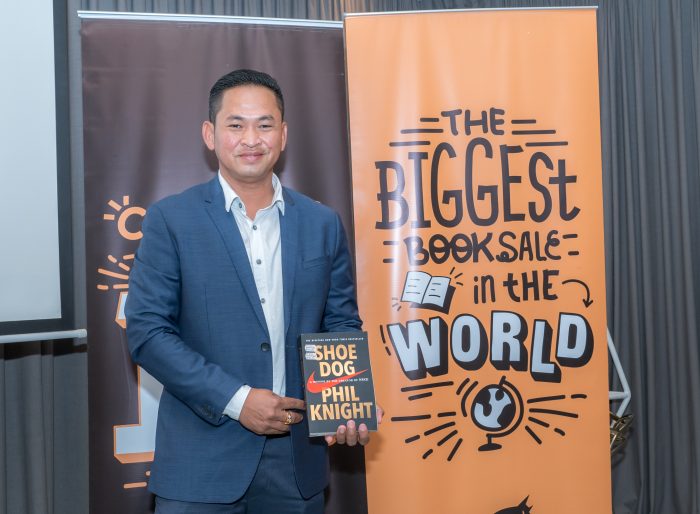 With 1 million brand-new and original English language books on sale, the Big Bad Wolf Book Sale has set its eyes on jump-starting a culture of reading in Cambodia, bringing affordable English-language books within the reach of everyone. Categories include children's books, fiction, and non-fiction; allowing people from different generations to find bestseller titles, premium titles, novels, science fiction, romance,
self-help, literature, graphic novels, business, architecture and design, cookbooks and many more at the Sale.
"When we first started the Big Bad Wolf Book Sale in Malaysia in 2009, our mission was the single-minded pursuit of instilling a reading habit by providing people access to affordable and quality English books. Over the years, the Book Sale evolved tremendously and we realised, to cultivate reading habits around the world and building a new generation of readers, we needed to organise the Book Sale internationally. In 2016, we grasped the opportunity to change the world one book at a time and started organising the Book Sale around the world as books have the power to inspire and empower people with knowledge, and we are providing them with this platform through the Big Bad Wolf Book Sale. In 2019, the Book Sale was organised in 10 countries, 32 cities — and as a reading advocacy organisation, we are extremely proud to be bringing this Sale, along with over 1 million books, to Cambodia for the very first time," said
Jacqueline Ng, Co-Founder of the Big Bad Wolf Book Sale.
The star of the Sale will be the most sought-after books in all Big Bad Wolf Book Sales, the Magical Book series, also known as the Augmented Reality (AR) books for children. These series uses cutting-edge technology to revolutionise reading for the next generation, allowing children to interact, learn and read, all at the same time. Parents can discover 14 popular titles such as Little Red Riding Hood, The Three Little Pigs, Let's Learn Alphabet ABC, and famous Disney titles such as Disney Frozen: A Sleepover Party, Disney Winnie The Pooh: Fun With First Words and 2 educational titles ABC Fun With Mickey & 123 Fun with Mickey amongst others. Suitable for early learners from 1-5 years old, the Magical Books create an immersive and interactive reading experience that acts as a tool to attract children to books, and encourage the start of a reading habit.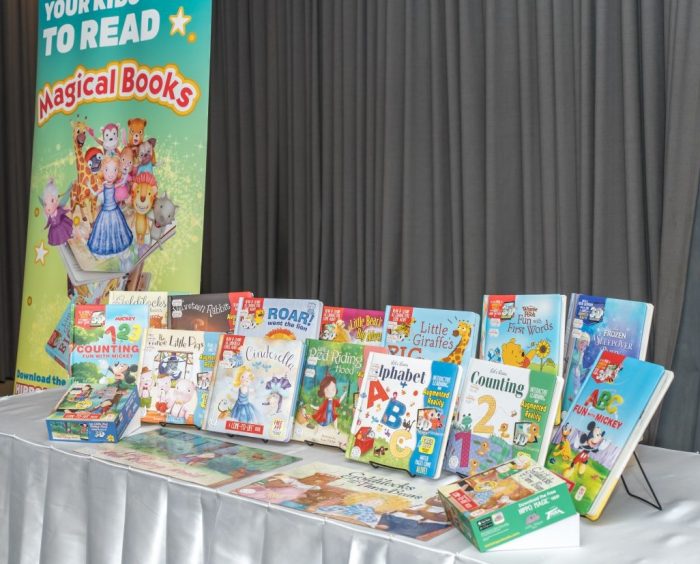 "I am delighted to be part of the Big Bad Wolf Book Sale Phnom Penh 2020, organising and bringing in such a large-scale event in Cambodia. Bringing the World's Biggest Book Sale in Phnom Penh is a good opportunity for people in Cambodia to experience brand-new quality English books at such an affordable price. It is very important to learn a new language and to instil a reading habit from a young age so that our children grow to become a more knowledgeable people. This is going to be the largest ever Book Sale the country has ever seen," said Ouk Chandara, Spokesperson of the Big Bad Wolf Book Sale Phnom Penh 2020. 
Also read: 6 Reasons Not To Miss The First Ever Big Bad Wolf Book Sale Phnom Penh 2020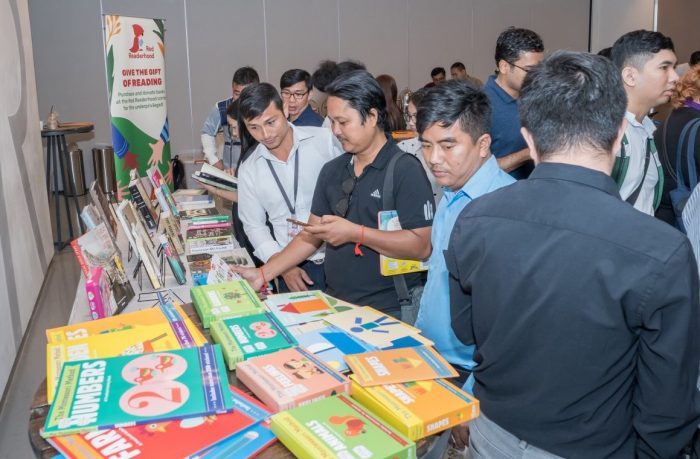 The Big Bad Wolf Book Sale believes in giving back to society and everyone deserves the right to read and learn regardless of their status. Through its CSR arm, Red Readerhood, the Big Bad Wolf Book Sale Phnom Penh 2020 will be collaborating with a local NGO, and visitors are encouraged to donate books at the Red Readerhood corner located after the cashiers at the Sale. The Book Sale will kick-start this initiative by pledging 500 books to the beneficiary.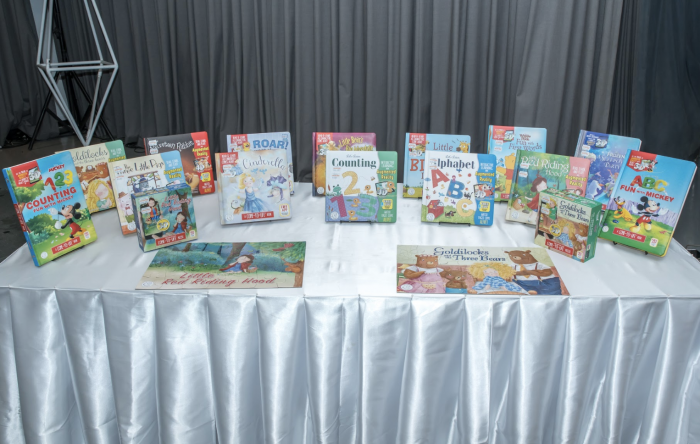 Visitors can stay updated on the event details and claim exclusive benefits at the Sale by signing up to be a Wolf Pack member here: https://bigbadwolfbooks.com/
Google Map Link: https://goo.gl/maps/eccXW95fURFd7PYGA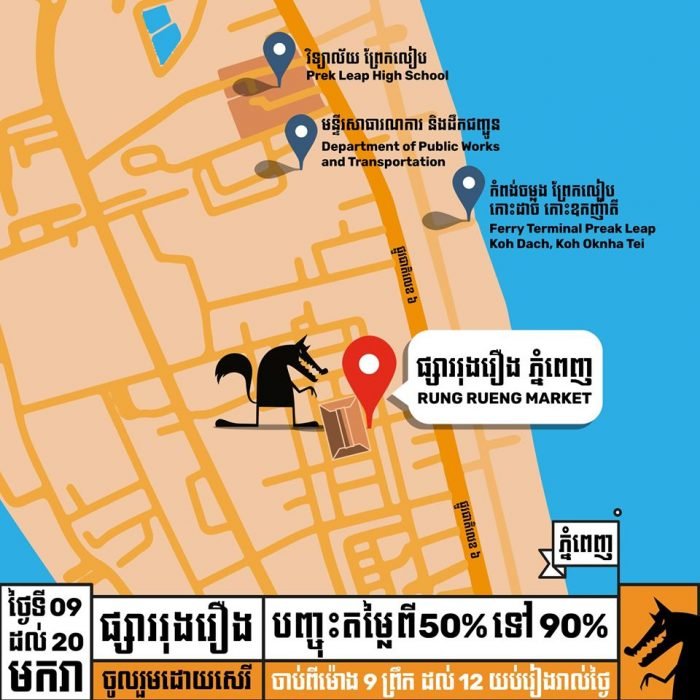 Big Bad Wolf Social Media:
Facebook: facebook.com/bbwbookskh
Instagram: instagram.com/bbwbookskh