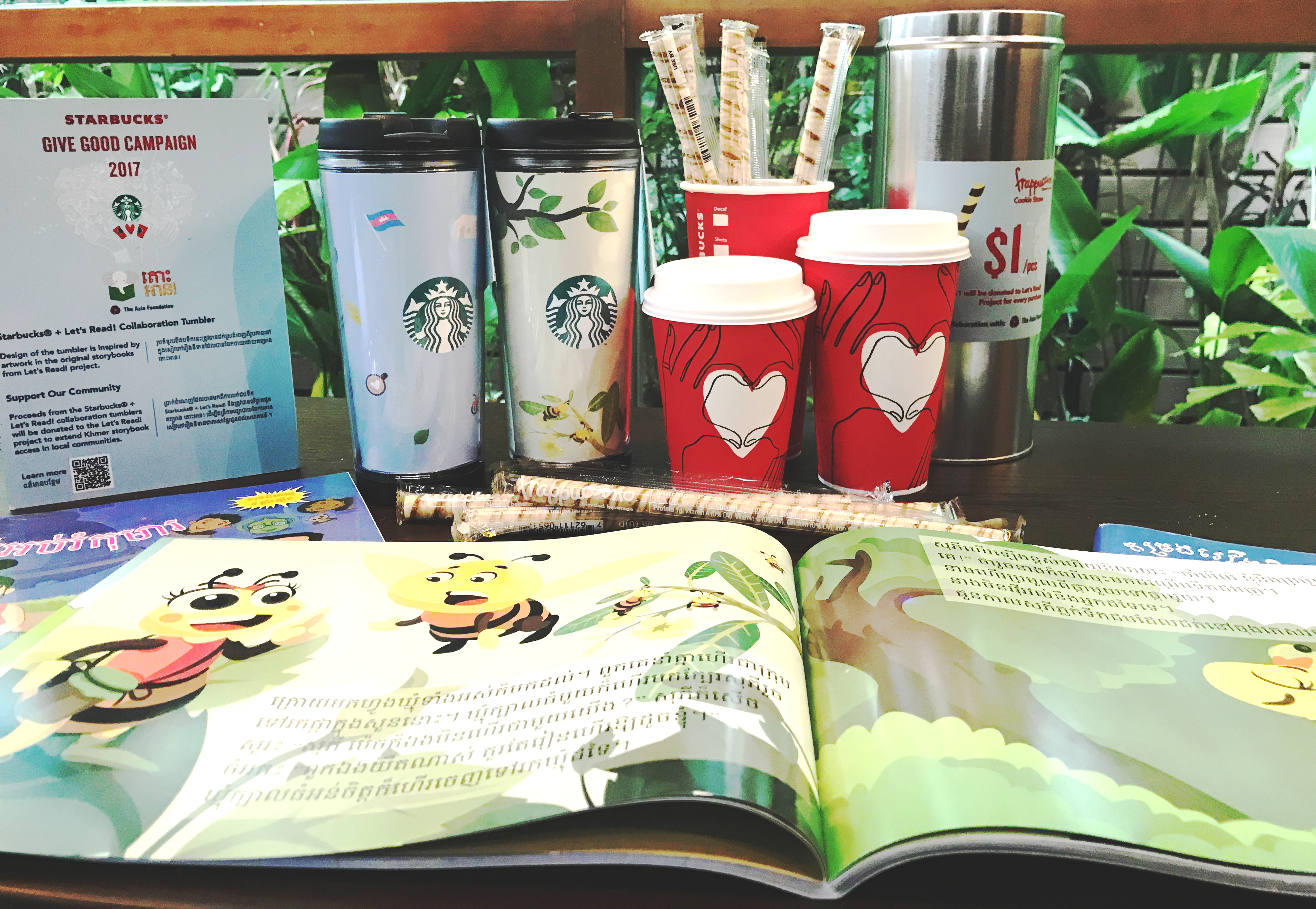 The sweet smell of peppermint mocha and sweet toffee lattes are not the only things to reach Cambodia's Starbucks cafes this winter. The coffee giant, Starbucks and respected Asia Foundation are sharing their goodwill through an initiative to make high-quality books available to children in their mother tongue.
The "Give Good" Charity Campaign will use the proceeds from specially illustrated Starbucks charity tumblers($13), as well as long cookie straws($1) to fund the "Let's Read!" project.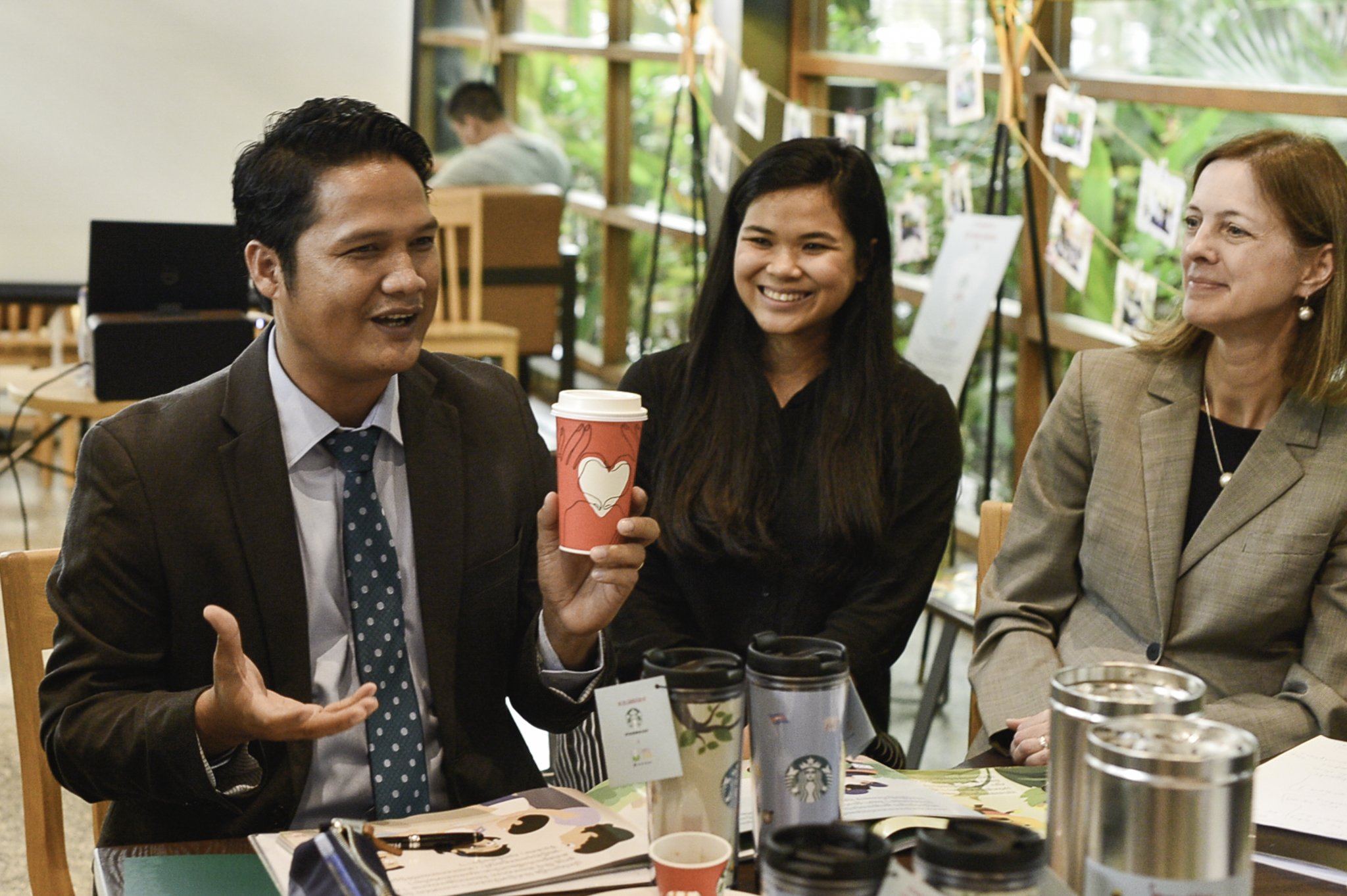 "This (Let's Read! campaign) is a regional project that gathers local talent for open-sourced storybook creation, with an aim of promoting the love of reading among young children," said Ms. Meloney Lindberg, country representative of The Asia Foundation in Cambodia. "In partnership with Starbucks Cambodia, we hope to extend access of storybooks in local language and cultural context to the undeserved communities in the country."
Hoping to address one of the many root causes for the limited reading culture in Cambodia, the "Let's Read! Campaign is a stepping stone to creating a market for the underdeveloped children's book industry. After advocating for the campaign in Mongolia for several years, Ms. Lindberg is looking forward to seeing a similar passion for book reading in Cambodia over the holidays.
Stating that the campaign will only be starting with children's books for now, Ms. Lindberg hopes to work with Cambodia's Ministry of Education to see more books published in Cambodia.
The Let's Read program connects members of the publishing community with e-book developers and encourages the expansion of the small children's book industry while campaigning on the importance of reading. Teams formed of writers, illustrators, book designers have already published 12 books under the project, with 8 more stories in development. The books will also be available online in their virtual library as well as other children's books from around the world.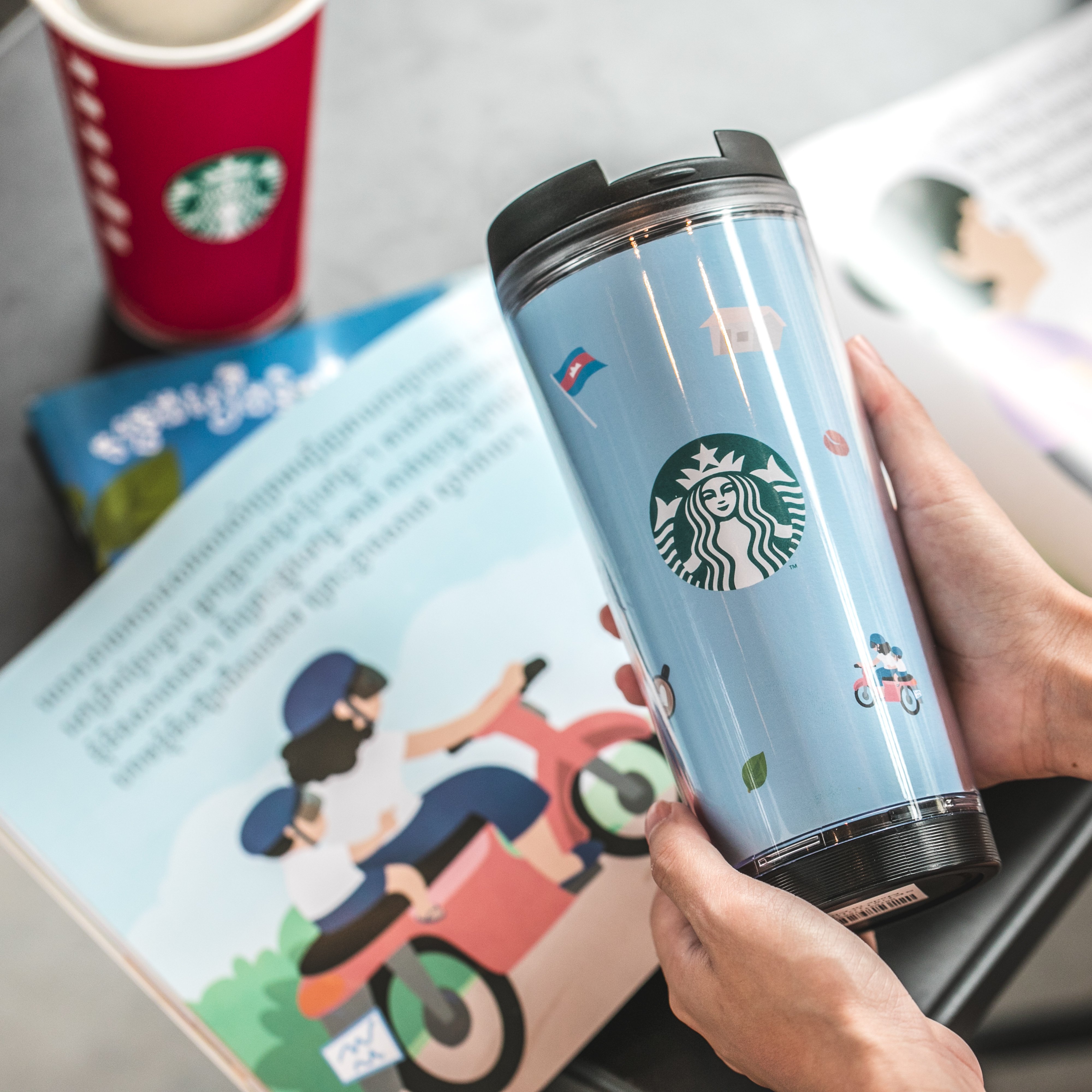 "This holiday season, we want to inspire our customers to do good through small acts of kindness," said Mr. Por Lim, general manager of Starbucks Cambodia. "Whether they are looking for a gift to give or just a small treat to enjoy, customers can play a part to support the local communities." In addition to supporting and fundraising charitable projects, Mr. Por explains that Starbucks would like to "inspire the human spirit, one person and one neighborhood at a time."
Starbucks employees will also donate books and volunteer to engage with students through book reading activities at primary schools in Kampong Speu and Kampong Chhnang. An additional 500 books sponsored by Starbucks will be distributed through the Asia Foundation to libraries in over 25 schools across 7 provinces in Cambodia.
Please check for the online library at https://letsreadasia.org/