Have you checked out Sara Ethiopian restaurant on street 172 near the National Museum yet? If you haven't, you'd better hurry there! This is a pretty new restaurant in town, offering a pretty good selection of Ethiopian dishes, such as foul (in the picture), injera ($1 per piece) the sour spongy bread (sourdough flatbread), and the beef dish, Chechebsa, Mesir Wot, Ethiopian salad, and yes some more!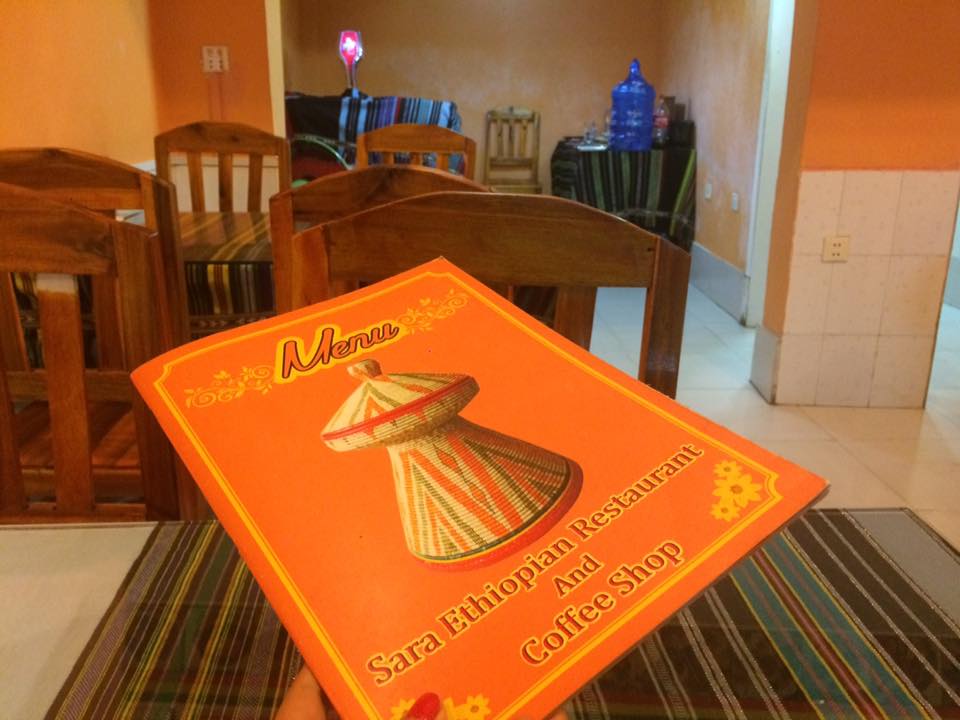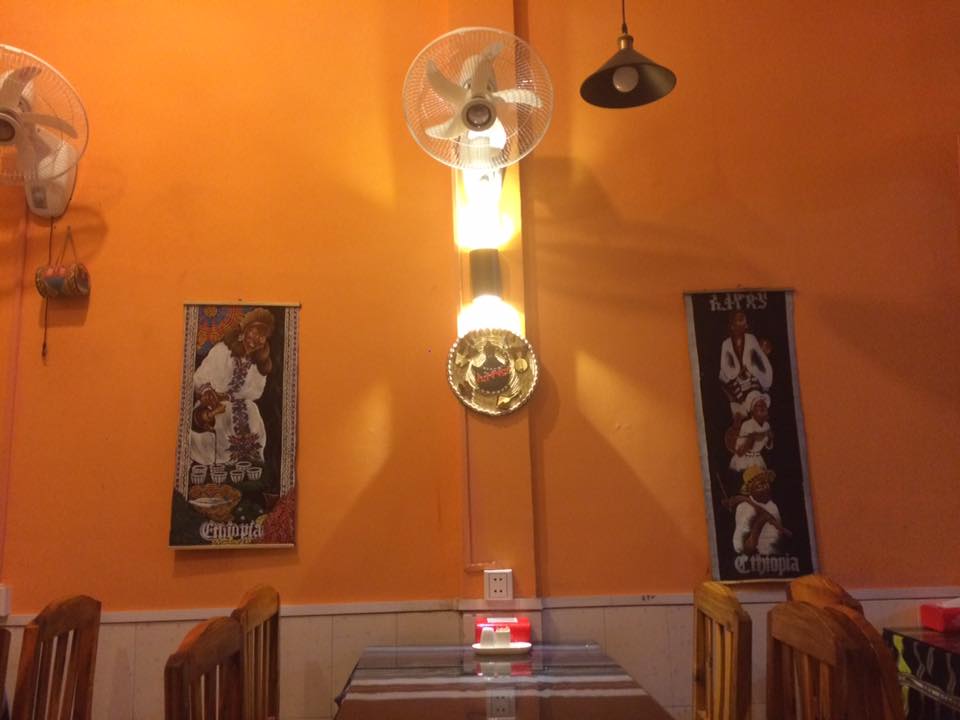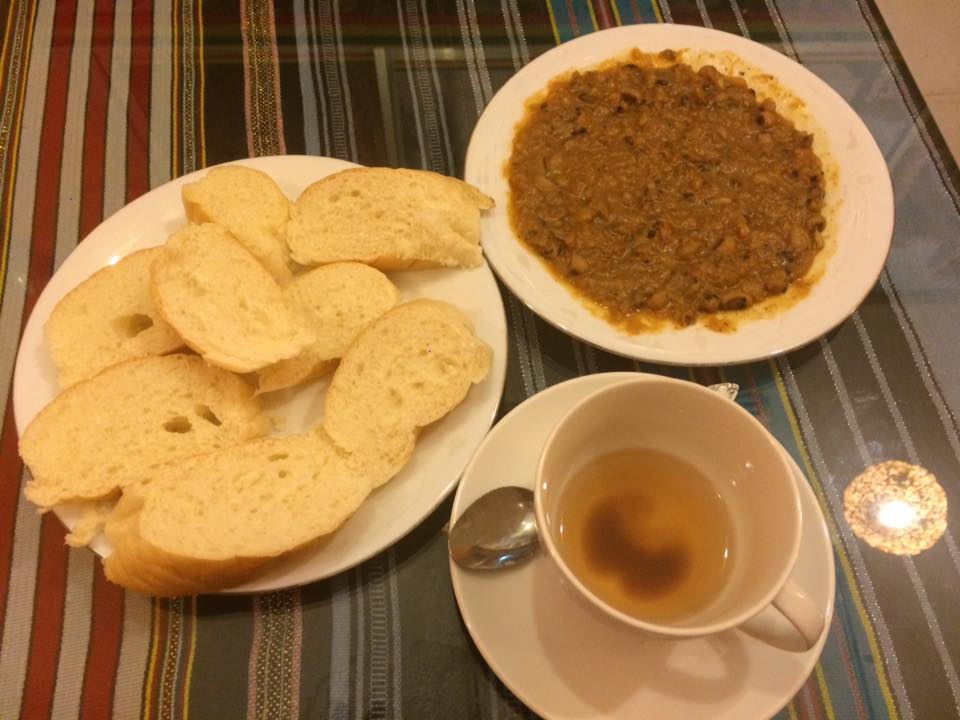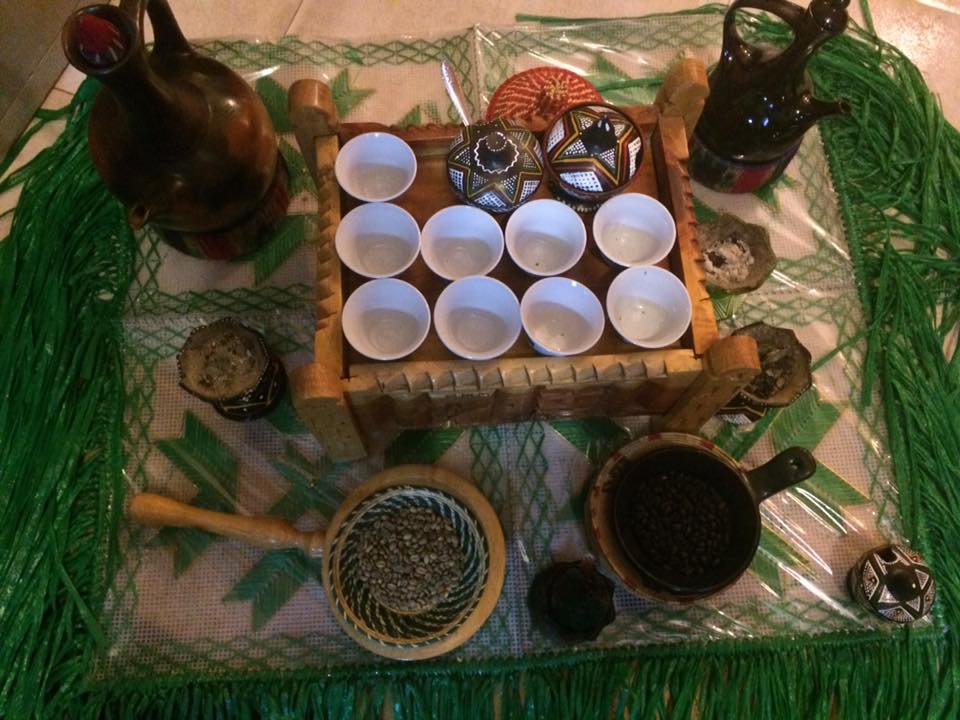 At Sara, food is better consumed by platter, and the specialty, Doro Wat or a spicy chicken stew, is highly recommended. Another one is Minchet Abish, chopped beef with onion and Tikil Gomen ( a cabbage dish)…and of course, lentils!
Apparently, there are a handful of Ethiopians living in Phnom Penh, so this restaurant provides a taste of home because according to Sara, she did not learn cooking at school but in her own kitchen back in Ethiopia.