Arts and education organisation English Ballet Theater Cambodia (EBTC) is thrilled to announce its first ever intensive ballet programme, providing aspiring dancers a safe and accessible way to take their abilities to the next level. Some skills are being taught for the first time in Cambodia, with dancers previously having to travel abroad to learn these vital parts of their dance training. Students can now acquire these skills right here in Phnom Penh through the brand new and exclusive course from EBTC.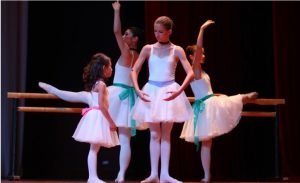 The intensive programme sets the stage for the school's vision of ballet teaching in Cambodia, with new artistic leadership bringing a breadth of ballet knowledge and world-class experience. During the course, students will elevate their abilities in new disciplines and develop their technical and artistic talents to become more versatile and well-rounded artists. Modules include Balanchine style ballet technique, contemporary technique, classical ballet variations, pointe classes, men's classes, dance history, ballet vocabulary, character dancing and partner dancing, as well as stretching and strengthening.
Two separate 2-week courses are being offered from 5 to 17 July and from 24 July to 7 August, catering to every skill level from complete beginner to advanced dancer. The intensive programme consists of 6 hours training per day for experienced individuals aged 14 years and up, or 4 hours per day for young learners aged 8 through 14. Meanwhile, novices aged 3 through 8 can enjoy special weekend sessions, where they will explore ballet vocabulary and create their own versions of classic ballet tales.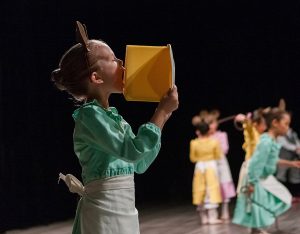 With the COVID-19 situation remaining uncertain in the country, EBTC is prepared to adopt a hybrid model for students to attend either virtually or in studio. COVID-compliant classes will be conducted by EBTC's top-level instructors, who have been fully vaccinated against COVID-19. Should restrictions require lessons to be held online, the school will continue utilising their state-of-the-art studio equipment to provide clear, live interactions and feedback to students via video conference.
EBTC's mission is to make a positive impact on local communities through dance. Debunking the stereotype that ballet is only for the elites, they offer affordable rate options with installment payment schemes and scholarships available.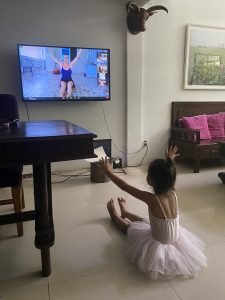 "Our intensive programme aims to provide a unique and exciting opportunity for people to express themselves better through dance, especially those seeking resilience in these challenging times of the pandemic and emerging from the lockdown," said EBTC Artistic Director Amanda Miller, who has performed internationally including at the Metropolitan Opera House in New York City and the Royal Opera House in London, England. "We have created a safe, fun and affordable programme that will enable every dancer to refine their techniques. Class sizes are also kept small to allow for individualised instruction."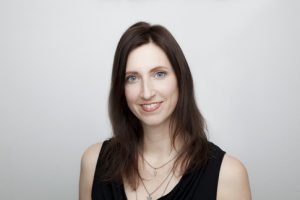 EBTC Managing Director Melissa Mora said: "We create a diverse dance environment where dancers of all levels can thrive.  Recent EBTC graduate Sy Naet is representing Cambodia on the international stage. She is in year three at London's Rambert School of Ballet and Contemporary Dance, having received a merit -based scholarship as a result of her dance technique, artistry and passion.
"This new intensive programme is a great platform, not just for those who already have dance experience but also for those just beginning their dance journey," added Mora.
Registration is now open for the EBTC Intensive Ballet Programme. To sign up, please email [email protected] or call +855 17 781 743/016 998 542.
For more information, go to www.ebtcambodia.com or check out the EBTCambodia Facebook page at www.facebook.com/EBTCambodia.
EBTC adheres to strict preventive measures to keep everyone safe from COVID-19, including social distancing guidance with limited students per session and hand sanitiser readily available at the dance school.
About English Ballet Theater Cambodia
English Ballet Theater Cambodia (EBTC) is an arts organisation that provides generative educational and vocational dance training for children and adults in Cambodia, with the aim of transforming individuals and communities through dance in a positive way. Established in 2012 under the name Central School of Ballet Phnom Penh, the organisation had two main areas of focus: a dance school and a community outreach programme called Dance Made in Cambodia.  In 2017, these two initiatives were combined under the name of English Ballet Theater Cambodia. EBTC's founding director returned to the UK in 2020, with new Artistic Director Amanda Miller welcomed to help to lead the school into its next stage as a beacon of dance education in Cambodia and the region.