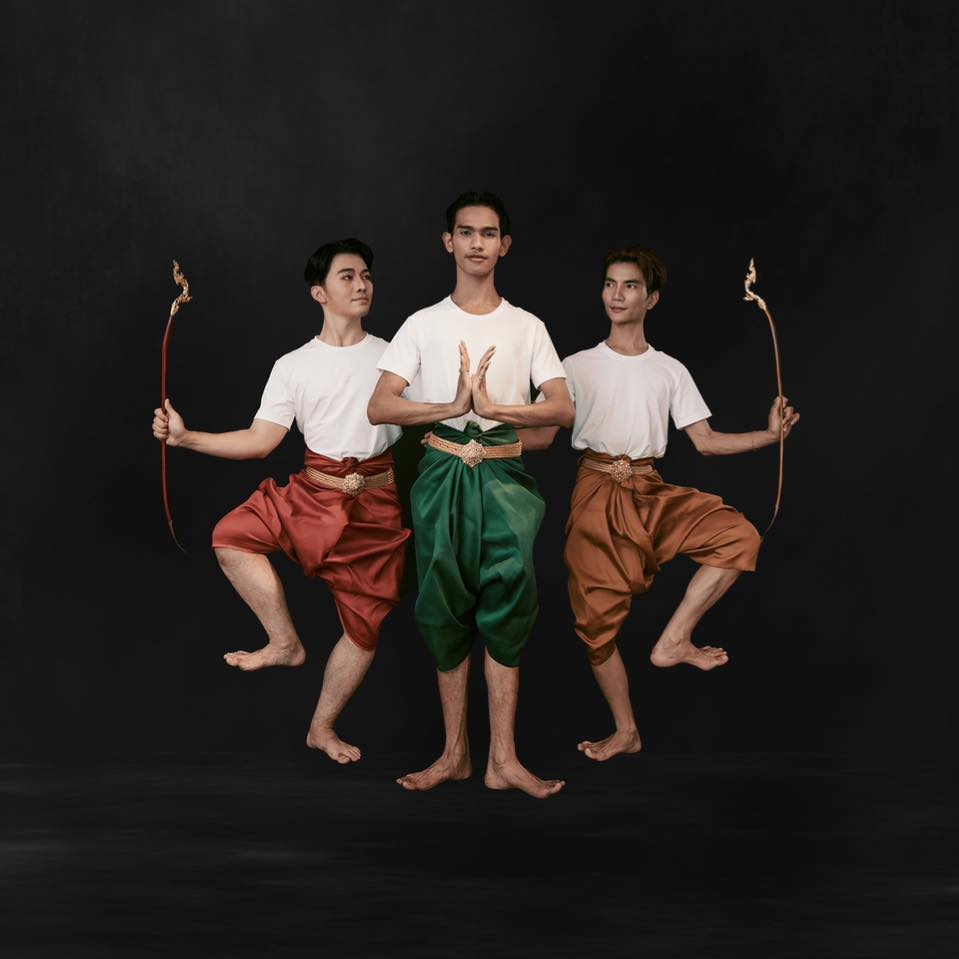 Attention all art enthusiasts and lovers of cultural heritage! Brace yourselves for an extraordinary evening that celebrates the resilience and beauty of Khmer classical dance. Join the magnificent អមោឃបាស – The Next Generation dance troupe, who are on a mission to revive and preserve this ancient art form that almost faced extinction during the dark days of the Khmer Rouge regime.
Mark your calendars for Saturday, May 20th at 7pm, as this remarkable troupe takes the stage to showcase a series of breathtaking performances. Prepare to be transported to a world where grace and tradition intertwine, as you witness captivating dances such as the enchanting Robam Chun Por and the graceful Robam Monosenchetana.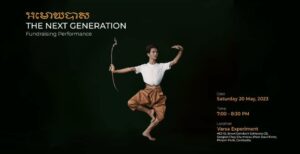 Khmer classical dance holds a profound significance for the Cambodian people. It is not merely a form of artistic expression; it is a testament to the strength and resilience of a nation that has overcome immense challenges. During the brutal reign of the Khmer Rouge, the very existence of this cherished art form was threatened, with countless dancers and artists falling victim to the atrocities committed during that dark period. But against all odds, the spirit of Khmer classical dance survived, kept alive by a dedicated few who risked their lives to preserve their cultural heritage.
Now, with អមោឃបាស – The Next Generation, a new chapter unfolds in the history of Khmer classical dance. អមោឃបាស means unbreakable rope and is meant to honor the legacy of Khmer classical dance through connecting the artists of the past, present, and future. 
These five visionary artists from Prumsodun Ok & NATYARASA are determined to honor the legacy of their predecessors and pave the way for a vibrant future. Sokhomsan Chakravartin, Soeurn Chamreoun, Khuon Chay, Morn Sopharoth, and Than Venghour carry the torch of tradition with unwavering dedication, infusing their performances with a touch of contemporary flair that speaks to the next generation of Khmer artists.
It is crucial to support artists as a community and embrace their new artistic styles. By attending this mesmerizing performance, viewers can immerse themselves in an enchanting evening of dance and honor the resilience of Khmer classical dance.
Khmer classical dance is more than just movements and rhythms; it is a testament to the indomitable spirit of a people. Through the darkest of times, it has stood as a symbol of hope, resilience, and cultural identity. As we gather to witness the wonders of អមោឃបាស – The Next Generation, let us remember the challenges that this art form has faced and the incredible strength it embodies.
Adding to the excitement of the evening, the event will be hosted by the wonderful Allan Zheng. As an American PhD student conducting research in Cambodia, Allan's passion for Khmer classical dance has driven him to immerse himself in the art form at Prumsodun Ok & NATYARASA for the past nine months. "For me, this event is so important because it's an opportunity for Khmer classical dance to grow in more directions featuring new stories and interpretations of Khmer culture," Allan explained. " I'm very excited to see what these five artists will do in the coming months and I hope other folks will join us in the creation of these new works." Allan recognizes the importance of this event in opening up new pathways for Khmer classical dance, breathing fresh life into its narratives and interpretations. His enthusiasm is infectious, and he invites everyone to join in supporting the creation of these captivating new works.
The leader and teacher of Prumsodun Ok & NATYARASA places a lot of responsibility on these dancers. " I tasked and challenged my students to initiate អមោឃបាស – The Next Generation, giving them the opportunity to take leadership as choreographers, directors, fundraisers, and producers,"  explains Cambodian-American, Prumsodun Ok, or Prum, the leader and teacher of Prumsodun Ok & NATYARASA. " They are working together with members of the community to build a show from 0 to 100, thereby giving them the foundation, skills, and networks necessary to take care of Khmer dance now and in the future. អមោឃបាស is a project-based learning program that will feature five original works, by young artists that I have trained in Cambodia and the United States, so it really represents my worlds and communities coming together, through a connection of Khmer youth across oceans and cultures, young artists who are a new wave of voice, vision, and possibility."
So join this captivating journey into the heart and soul of Khmer classical dance. Immerse yourself in the ethereal beauty, the rich history, and the vibrant traditions that define Khmer cultural heritage. Help ensure that the legacy of Khmer classical dance continues to inspire and captivate future generations.
This momentous event celebrates the survival and resurgence of Khmer classical dance. Reserve your tickets today and experience the magic unfold before your eyes. Support the community to honor Khmer  heritage, support young artists, and revel in the timeless beauty of Khmer classical dance.
FB event page: https://fb.me/e/4e5TPsev0 
Indiegogo: https://www.indiegogo.com/projects/the-next-generation–3#/