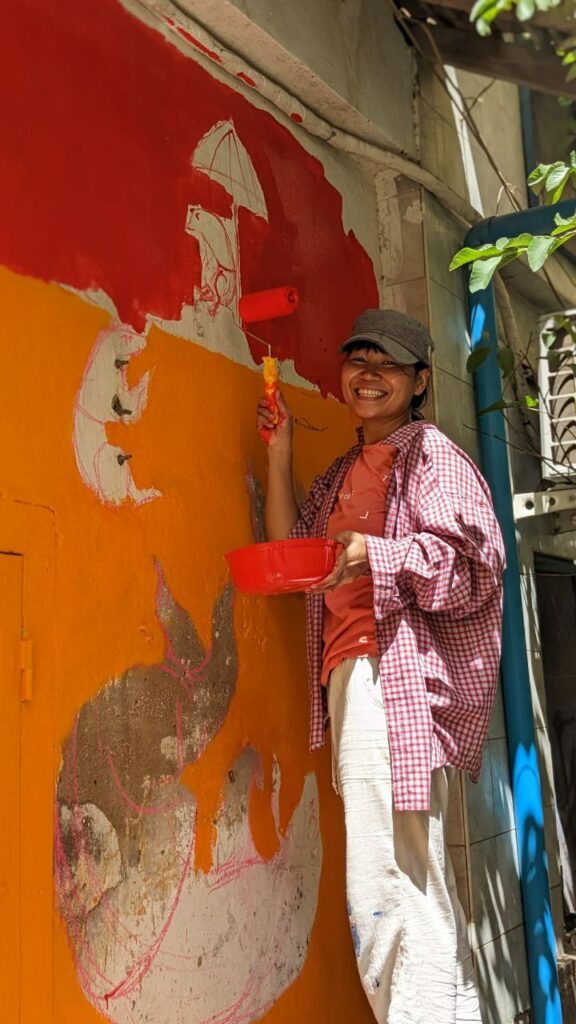 Enter the quaint town of Cambodia's Battambang for a thrilling journey through the vibrant and captivating world of urban art during the S'ART Urban Art Festival this week! From June 12 to 17, this annual event, now in its 3rd year, promises an exhilarating showcase of local and international artistic talent. 
Immerse yourself in a week-long celebration of painting, sculpture, photography, music, dance, and theater. Get ready to explore the cultural diversity and creativity of Battambang, a city steeped in rich history and Khmer heritage. Join thousands of visitors who flock to this festival each year, and prepare for an experience like no other! The S'Art Festival in Battambang is a celebration of art and culture that attracts thousands of visitors every year.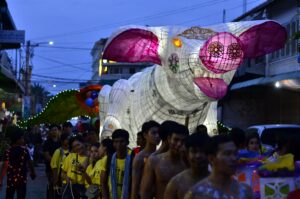 The cultural troupe Phare Ponleu Selpak (Brightness of the Arts) will join to help celebrate the 3rd annual S'Art Urban Art Festival.
The festival originally began on the initiative of Brightness of the Arts and Battambang province in 2018. After an absence due to the COVID-19 pandemic, the festival is returning with a full week of art workshops and exhibitions and will conclude with a big concert and parade of art and giant puppets.
Immersive Art
For six extraordinary days, Battambang will burst to life as a vibrant canvas for artistic expression. The festival's dynamic program boasts an impressive array of urban art styles, ranging from eye-catching graffiti and mesmerizing street art to larger-than-life murals. As you stroll through the streets, prepare to be spellbound by live painting demonstrations and interactive art installations that will captivate your senses. Renowned urban artists from Cambodia, as well as neighboring countries such as Vietnam, Thailand, Laos, Indonesia, and Malaysia, will showcase their incredible talent and innovative techniques.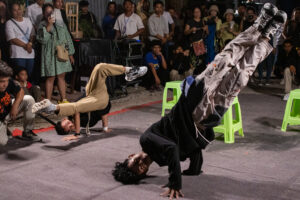 The Creative Spirit
The S'ART Urban Art Festival offers much more than visual delights; it aims to ignite a deeper connection between artists and visitors. Join interactive workshops and artist talks, where you can delve into the world of contemporary art, crafts, animations, and even hip-hop and break dance workshops complete with dance battles. Witness captivating mural paintings by renowned artists and be amazed by the energy and creativity of the competitive graffiti battle. Don't miss the famous Giant Puppet parade, featuring workshops and an enchanting parade on the festival's final day. Whether you're an aspiring artist or simply curious about urban art, these interactive sessions will awaken your creativity and leave you feeling inspired.
Embracing Heritage
At the heart of the S'ART Urban Art Festival is a celebration of Battambang's shared cultural heritage. By intertwining art and culture, the event promotes peace and understanding among diverse communities. RY Monisovanya (Fia), a Phare Ponleu Selpak graduate and festival coordinator, highlights the festival's role in showcasing the richness and diversity of urban culture. Beyond showcasing captivating artwork, the festival fosters a sense of community and inspires creativity among residents and visitors alike.
Artful Collaboration
The S'ART Urban Art Festival is the result of a remarkable collaboration between local businesses, community organizations, and artists. With the invaluable support of the Battambang Governor's Office, the Tourism Department, and the Culture Department, the festival has soared to new heights. This year, the festival proudly partners with the Murals for Cambodia Festival and The Giant Puppet Project, enhancing the artistic experience for all attendees. International and local sponsors have united in their commitment to promoting Battambang's cultural identity and cultivating a thriving urban art scene.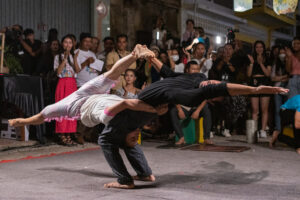 Cultural Hub
As Osman Khawaja, Executive Director of Phare Ponleu Selpak, explains, art festivals like S'ART are crucial in re-establishing Battambang's identity as a hub of art and culture in Cambodia. Through active community participation, the festival aims to create a lasting impact and pave the way for Battambang to be recognized as a UNESCO creative city. The festival is open to the public and free of charge, inviting everyone to explore the city and discover the captivating urban art activities scattered throughout its streets.
Sinta Wibowo, is one participant eagerly anticipating the festival and plans to discover the city of Battambang through interaction with local and visitors of the arts. "As a festival maker, I'm looking forward to go to Battambang because I'm curious to experience S'Art festival that is driven by a vibrant local arts community," she explained. "Festivals create spaces of togetherness, offering a trusted zone to bring strangers together with a potentiality of friendships."
So prepare to be immersed in the vibrant world of urban art at the S'ART Urban Art Festival in Battambang. From the dynamic displays of graffiti and street art to the inspiring murals and engaging workshops, this event promises an unforgettable experience for all. Join in celebrating creativity, cultural heritage, and community spirit Battambang transform into a haven of art and inspiration. Don't miss out on this opportunity to witness the magic and be part of an artistic revolution in Cambodia's cultural heartland.
For more information about the S'ART Urban Art Festival, including a full schedule of events and participating artists, follow the S'ART Urban Art Festival Facebook page.
https://www.facebook.com/sartfestival