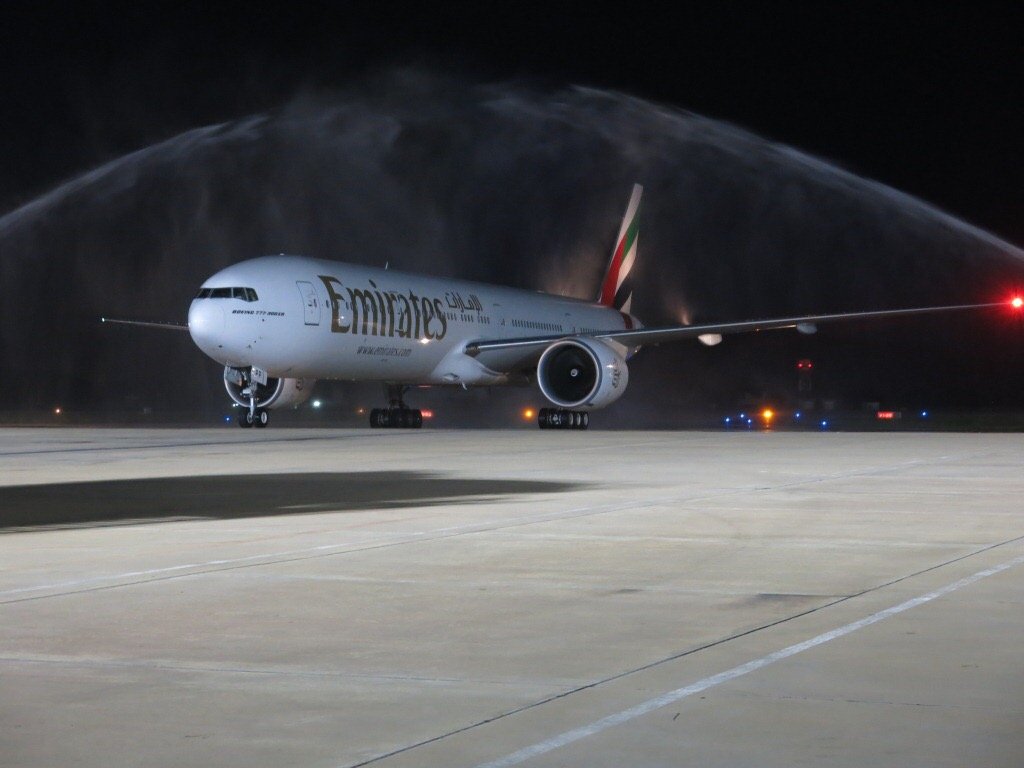 When in Phnom Penh is so thrilled to learn that now passengers from Cambodia flying to Dubai with Emirates airline are now eligible for a free visa (worth of 90 USD) for a limited time. Isn't this making it even easier for you to explore the UAE's most exciting city this summer?
All travellers coming from Cambodia who book return tickets from Phnom Penh to Dubai from today to August 14th for travel until the end of November will now qualify for the free visa! Fares to Dubai start from 533 USD in Economy Class and 1,818 USD in Business Class.
As known, Dubai, the largest and most populous city in the United Arab Emirates, is a popular destination for many Asian tourists thanks to its family-friendly attractions, thrilling theme parks and waterparks, and incredible shopping facilities.
What can Cambodian travellers look forward in Dubai? From spending a relaxing afternoon walking on Jumeirah beach, to going on a desert safari, witnessing unforgettable panoramic views on the world's tallest building, the iconic Burj Khalifa, or a sightseeing tour around traditional Dubai – of course, there's so much to see and do in this cosmopolitan city. The only limit is your imagination.
With direct flight times of 9 hours 30 minutes from Phnom Penh International Airport with a quick stop in Yangon, Myanmar, Dubai is quick and easy to get to, and the perfect destination for a short summer break.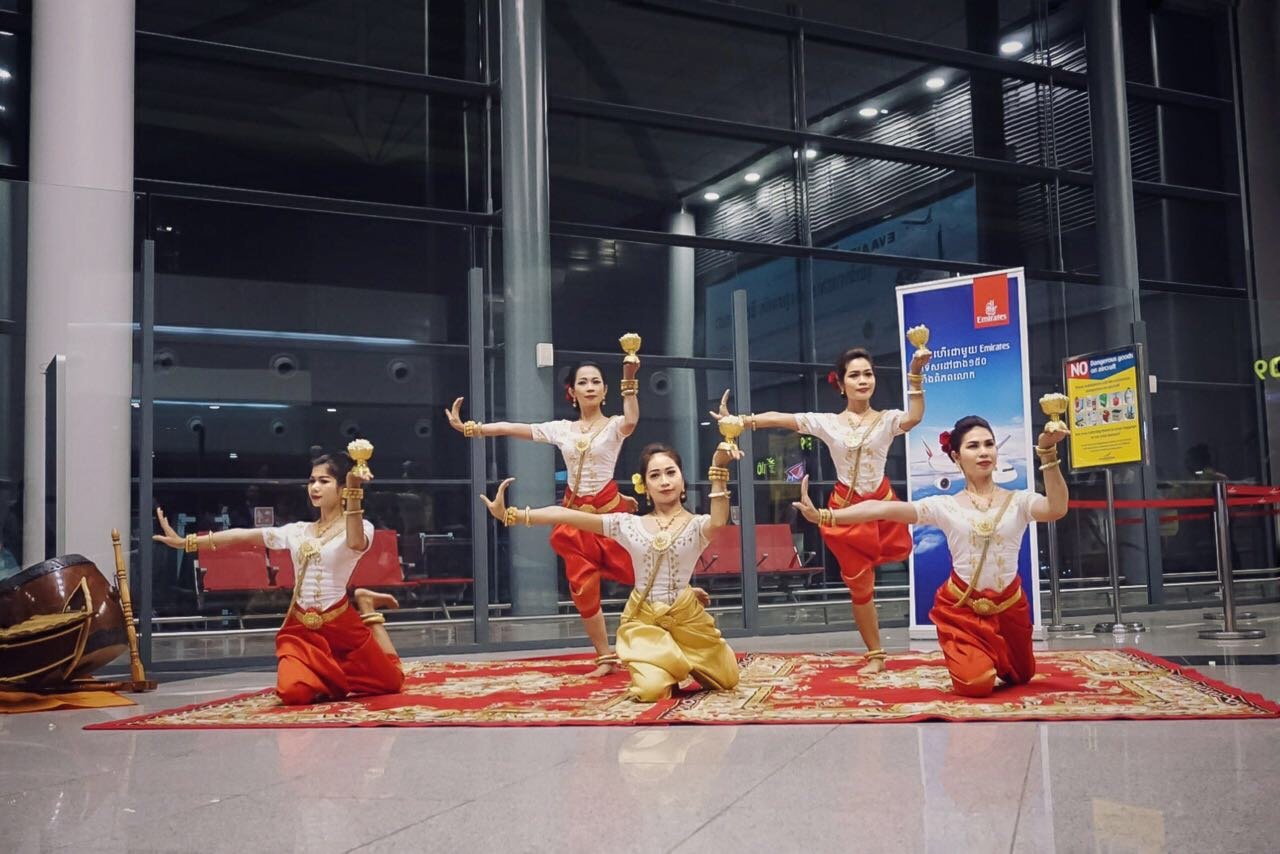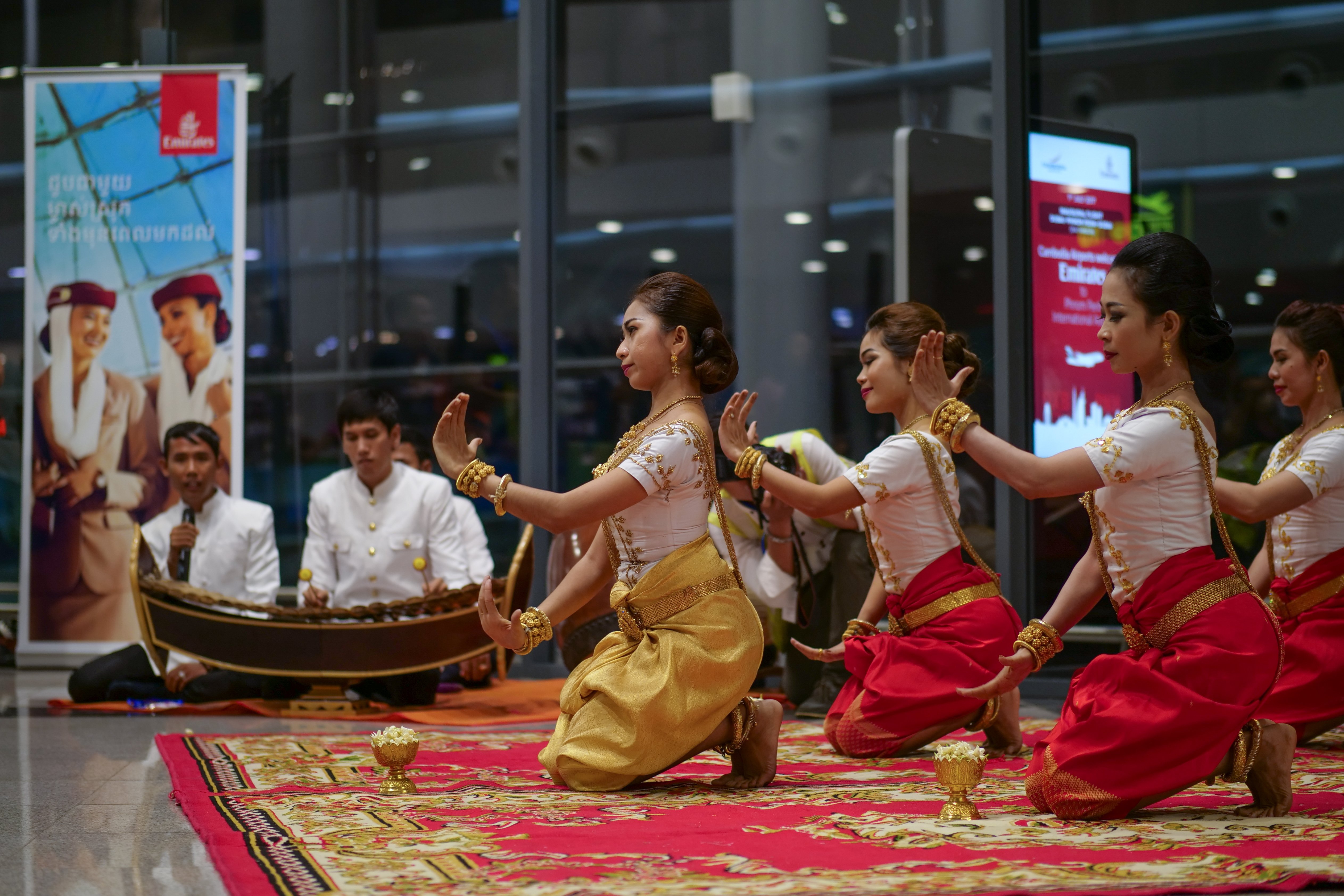 Emirates Boeing 777 aircraft offers Business Class lie-flat beds with generous baggage allowances of 40kg for Business Class passengers and up to 35kg for Economy Class passengers. Passengers on Emirates flights can look forward to the airline's award-winning inflight entertainment, ICE, with more than 2,500 channels of on-demand entertainment in multiple languages and Wi-Fi, which is available on select Emirates aircraft. All Emirates passengers receive complimentary multi-course meals on board.
Emirates has an extensive global network of over 150 destinations across six continents, in 84 countries and territories. Travellers from Cambodia can depart from Phnom Penh International Airport to Emirates' global destinations via Dubai.
To avail your free visa, and for more information on the offer, travellers from Cambodia can contact Emirates' Cambodia office at 061 777 834 or email: [email protected]. To book flight tickets, go to www.emirates.com/kh or visit your preferred travel agent in Cambodia!
You know that now Phnom Penh or Cambodia is so much closer to more than 150 destinations, Emirates' global networks, than ever. 😉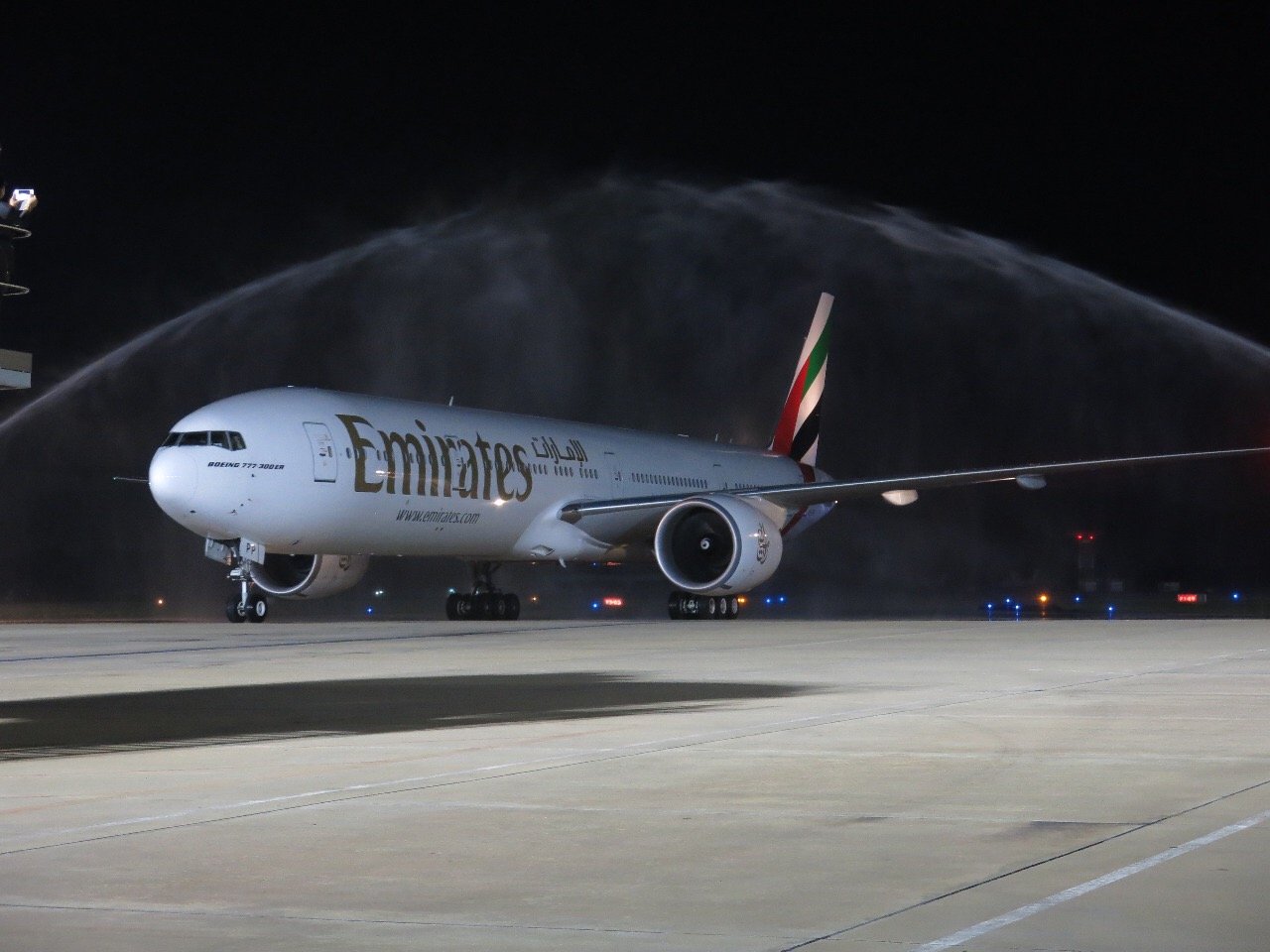 Details about Phnom Penh – Dubai flight 
This new service will operate as flight EK388, departing from Dubai International Airport (DXB) at 0915hrs local time, arriving in Yangon at 1725hrs. It will then depart Yangon at 1855hrs, before arriving at Phnom Penh International Airport (PNH) at 2125hrs. The return flight, EK389, will depart Phnom Penh at 2310hrs, and will arrive in Dubai at 0540hrs the next day, after a short stop in Yangon. All times are local.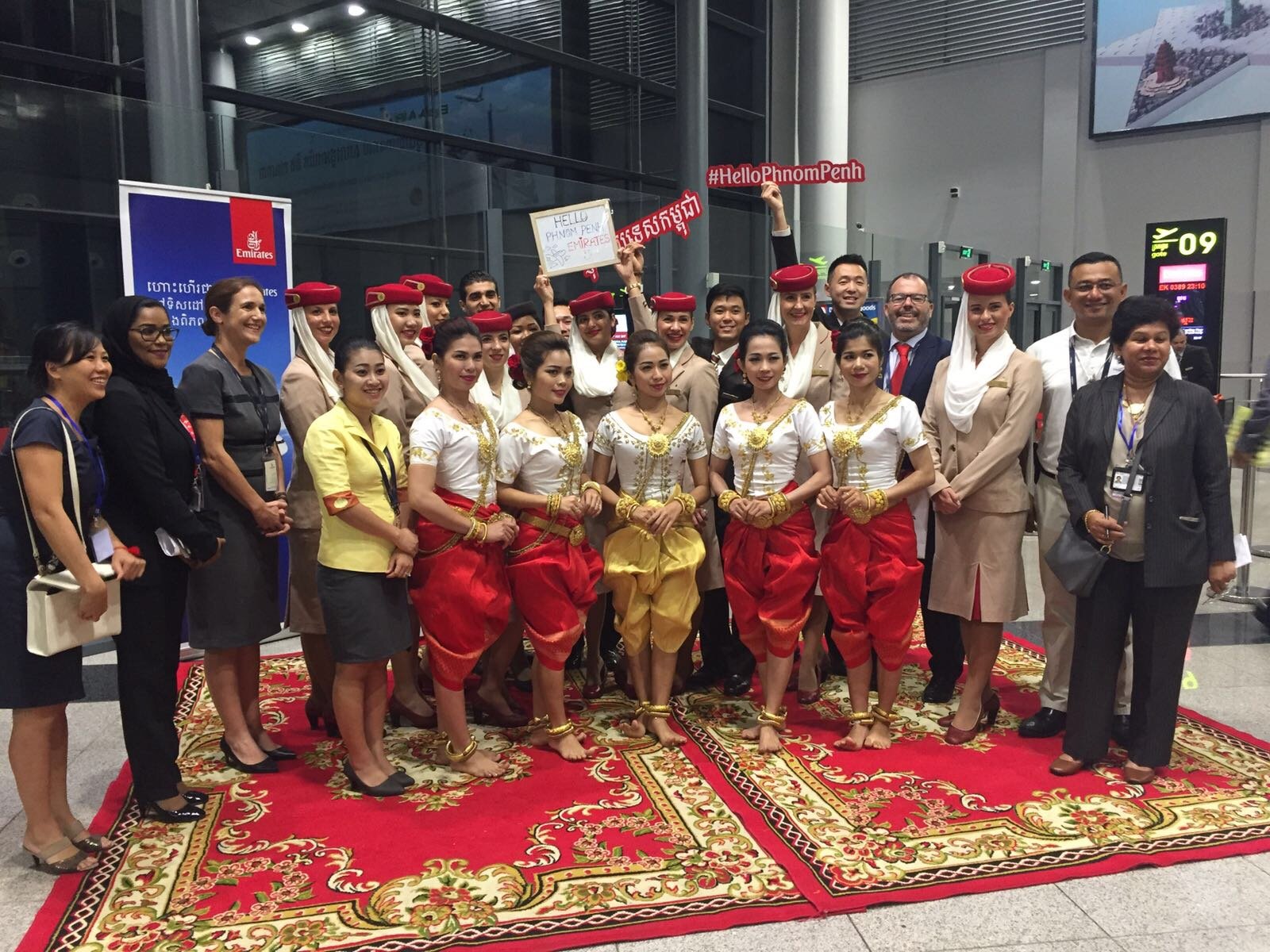 Full Disclosure: Emirates Airlines is the client of the founder of When in Phnom Penh, who also runs a PR agency in Phnom Penh, Cambodia.