No credit card, no problem!
Pay with Cellcard Main balance is now a thing and it's a pretty big deal for a country that's been struggling with online payments.
Okay, so the name of the service is a mouthful, but the concept is actually quite easy: you can now pay for things online using your phone credit.
Mind. Blown.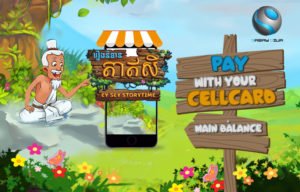 If you're a coder in Cambodia, or anyone interested in new technology, this should be on your list of hot new toys to play with. If this actually works, it could be a game changer for The Kingdom. Of course, since this service is not yet widely used, there are no promises that integrating with Cellcard will go smoothly.
This new payment option is actually huge for Cambodia, but let's break down why this matters:
Only 5% of Cambodians (less than 1 million) have a bank card
6 million Cambodians have a smartphone
6,000,000 > 800,000
Way more Cambodians can pay with phone credit than can pay online with a credit card. That's way more moolah to tap into.
But also:
Users can now pay for things online without inserting additional information. 
Consider the barrier to entry officially lowered.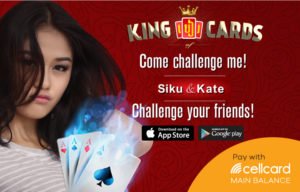 There's not a large amount of information on Cellcard's website about the service, but here's a useful snippet:
"Pay with Cellcard Main Balance service allows Cellcard prepaid subscribers to purchase digital content, applications, in-app items from selected merchants by using air time credit from the subscriber's main balance.
Subscribers only need to ensure that their balance is sufficient to be able to purchase item(s) and complete transactions."
For developers, this is surely something to drool over. Allowing users to pay with phone credit can greatly increase the number of active users and, of course, revenue.
If you think you've got the next big idea and you're looking to take payments online, you might want to talk to Cellcard.