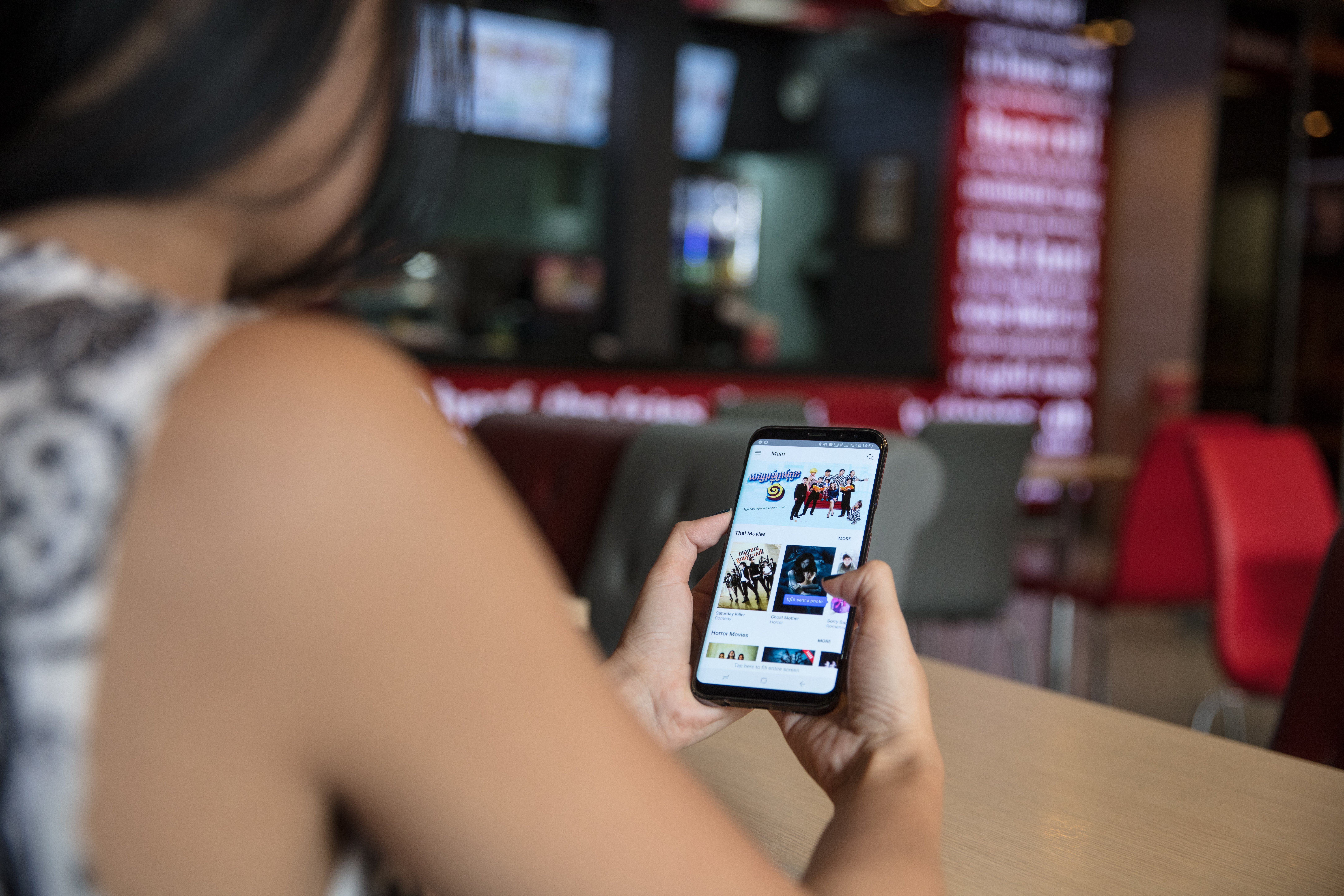 If you follow the current news headlines in Phnom Penh/Cambodia right now, you might have come across a few about Cambodia's first entertainment app, Soyo (launched in July), and a couple of others such as JaikonTV (July) as well as Iflix (apparently July) after Netflix launched worldwide including in Cambodia 18 months ago.
What are really these video-streaming apps doing in Cambodia? And, how can you actually use them?
VOD platforms are actually just what those with little time need. Video-on-demand services allow you to watch movies, TV series, or videos anywhere, anytime and on any device.  Well, if you are a Cambodian movie and entertainment lover,  you can right now enjoy this healthy competition among these apps because you can watch some free content on these apps as well!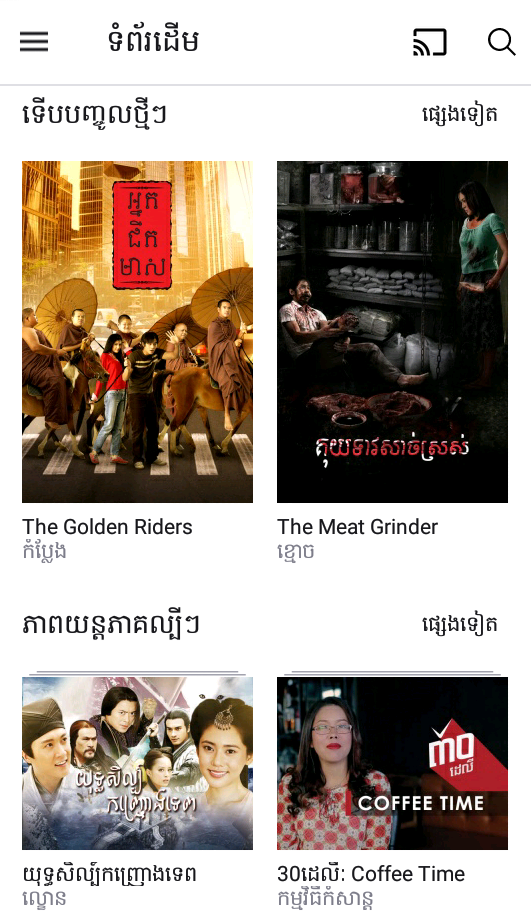 Guess what, you can easily appreciate thousands of hours of movie hits from Cambodia, Thailand, Korea, and other countries, anywhere, anytime, and on any device by using SOYO app which launched in the middle of July, 2017. Supported by Sabay Digital Corporation, SOYO is one of the Cambodia's first online video-on-demand platforms – which offers a variety of local and international movies and TV shows, specifically curated, dubbed and subtitled in Khmer for a Cambodian audience.
Its strength? Well, it is its local content, some of which is bought and some locally produced) that has been uploaded to the app/web. Good news, ain't it?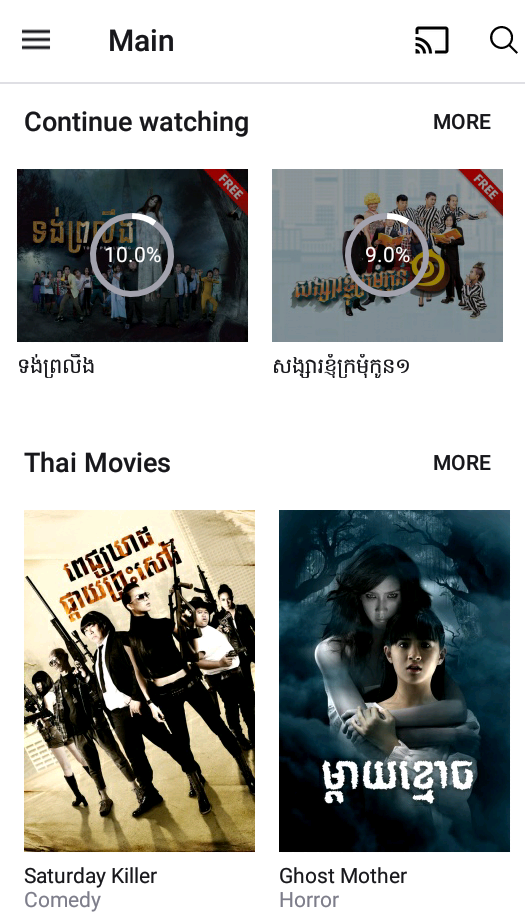 What is special about SOYO is that besides its diverse (and some free) content and affordable subscription (2.99 USD per month), it will also work closely with emerging local film makers and producers to create the best original local content and grow the local film industry, which is an amazing piece of news for local producers.
Entertainment lovers now do not have to worry about finding a way to pay for the subscription anymore. SOYO currently offers three types of subscriptions: daily for $0.19, weekly for $0.99, and monthly for $2.99. As affordable as a cup of branded coffee, isn't it? Also, subscription is supported by payment through Sabay Coin, Cellcard, Smart, Metfone, ACLEDA, Pay & Go, and Wing!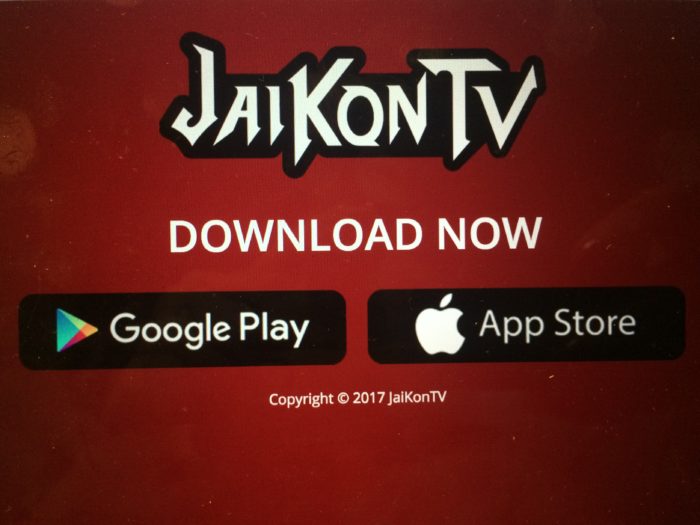 As for JaikonTV, another streaming service, some of its content comes from TVB (Hong Kong), Media Corp (Singapore), GDH (Thailand), Sanlih (Taiwain), Primework & Kidsmith (Malaysia) and iMBC (Korea). They also focus on subtitling and dubbing most of the content into Khmer language. What is new about them is that they also encourage users or producers to create content and upload it to the app. Users or producers can also benefit from the views accumulated on the app. Profit sharing can really push amateurs and producers to take part in this. 
Now we also see that Cambodia's digital and mobile landscape is rapidly changing. And, that is the reason why a few players have hurriedly entered Cambodia to capture the markets as soon as they can. Cambodia government figures also show mobile subscribers hit 21 million in 2016, corresponding to a mobile phone penetration over 115%.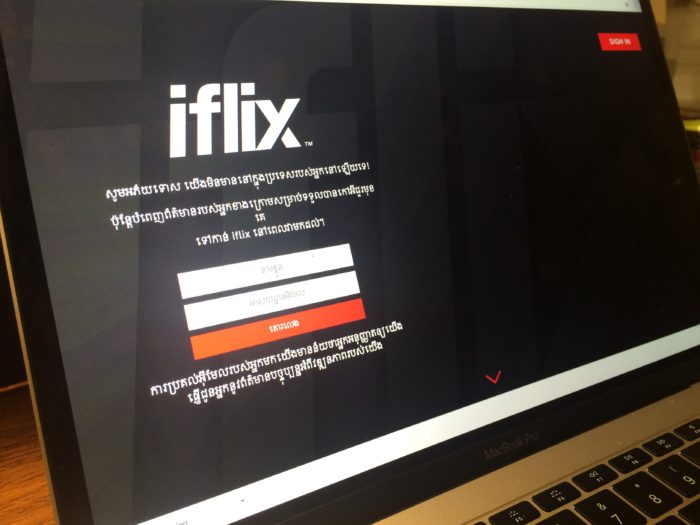 The third player, iflix, is a Malaysia-based VOD service and has partnered with Smart Cambodia, one of the largest telco companies in the country according to the Phnom Penh Post article. Iflix allows Smart subscribers access to three-month free trial after which subscriptions will cost $3 per month while general subscribers are eligible for a one-month free trial. In all honesty, this streaming service does not necessarily have to compete with Soyo or Jaikon TV as its strength is its international content and furthermore has rolled out its service in 20 other countries in Asia, Africa, and the Middle East. Its likely competitor is Netflix,  a US-based streaming company, which launched worldwide (including Cambodia) about 18 months ago (priced around 7 USD).
Looking at the similar pricing by Soyo, Jaikon TV, and iflix, @WheninPhnomPenh team believes that users can capitalize on these cool deals to enjoy access to a lot of content from the local film industry as well as other countries. As video streaming services become more affordable to Cambodian users, it is important to note that we can all help cut the piracy that has been going around for some time. When a monthly subscription access to each of these entertainment apps costs you almost as much as your brand-name coffee, why not check them out now to see if they're for you?