Guess what, travellers from Cambodia, if you take Emirates this summer, you can have complimentary ice cream at Dubai International Airport.
You're welcome!
In fact, ice cream cups will be given out at the Terminal 3 departure and transit areas from 15 June to 31 August for customers travelling from or through Dubai.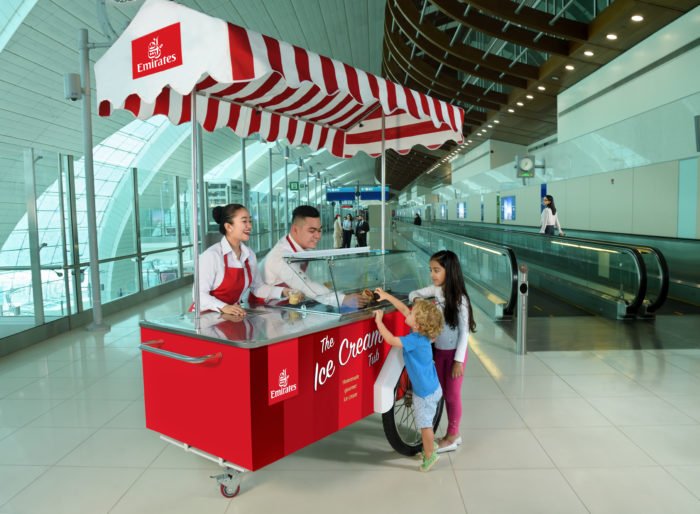 It is also said that the ice cream, branded Emperor, is made in-house by Emirates Flight Catering (EKFC) and the airline expects to serve two million cups of ice cream to its customers over the next 3 months.
Passengers can look out for Emirates branded ice cream carts placed throughout the departure and transit areas of Terminal 3 and choose from five flavours: Chocolate, Vanilla, Date & Arabic Coffee, Mango Sorbet, and Lemon Sorbet. Yummy, isn't it?
The cool treats will be served during peak departure times every day – between 12am and 3am, 12:30pm and 2:30pm, and 6pm and 9pm.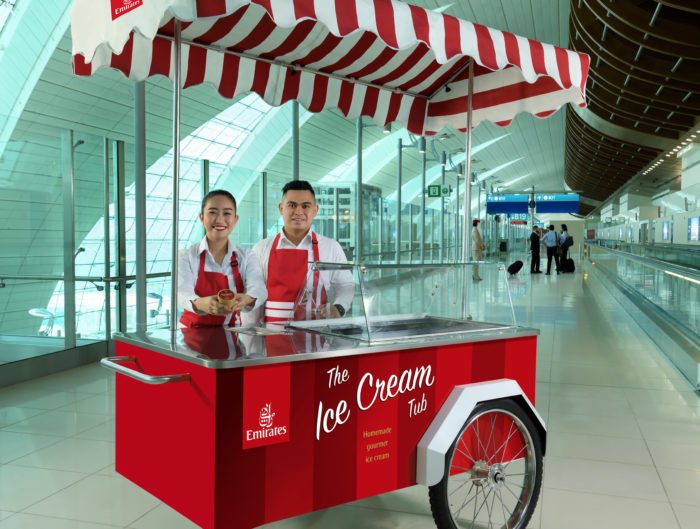 Have a wonderful summer!