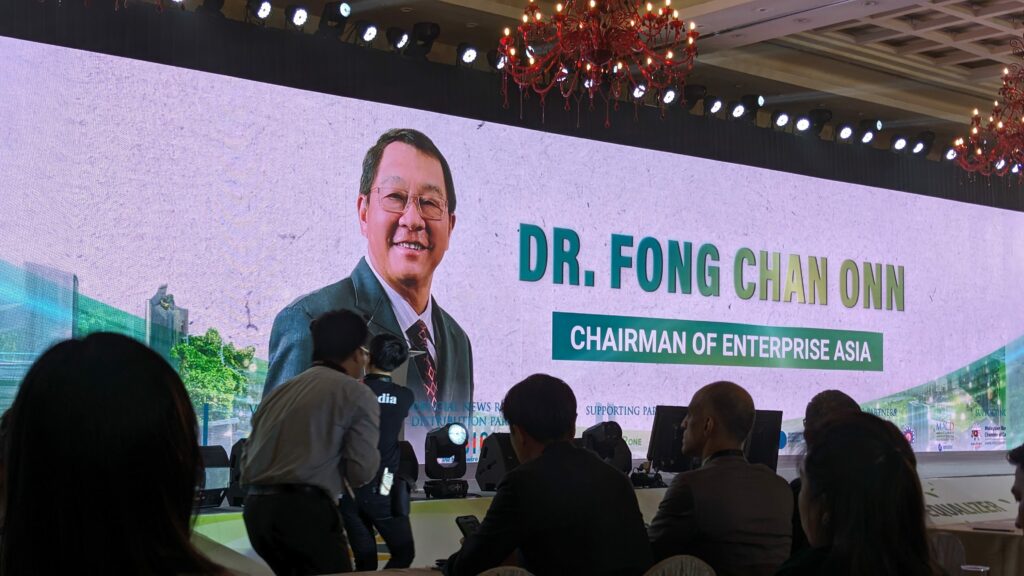 The International CSR & Sustainability (ICS) Summit 2023, hosted by Enterprise Asia, took center stage at the prestigious NagaWorld Hotel & Entertainment Complex in Phnom Penh, Cambodia, on June 30, 2023. With over 13 countries participating, including Cambodia, Thailand, Indonesia, Malaysia, Singapore, Philippines, Taiwan, Japan, South Korea, Laos, Myanmar, and Vietnam, the summit proved to be a global platform for driving sustainable growth and fostering a better world.
At the heart of the 6th annual ICS Summit was the call for businesses to embrace a purpose that transcends mere profits. In today's dynamic landscape, corporations are increasingly recognizing the importance of creating value for all stakeholders, including customers, employees, suppliers, and communities, in addition to shareholders. The focus has shifted towards driving positive impacts on society and the environment, driving a new era of purposeful businesses that aspire to be forces of good.
With the theme "Sustainability as the Great Equalizer," the summit aimed to empower businesses of all sizes and industries to leverage their strengths for sustainability, accelerating both business growth and positive contributions to the world. Embracing sustainable practices is no longer a choice solely for adhering to the United Nations' Sustainable Development Goals; it presents companies with opportunities to enhance access to markets, attract financing, recruit top talent, and stimulate overall economic progress. The summit served as a melting pot of insights, motivating companies to view sustainability not just as a moral imperative but as a strategic business imperative for long-term success.
Exploring Sustainable Practices
Throughout the summit, industry experts and practitioners shared valuable insights on various sustainable practices. Let's delve into some of the key discussions:
Employee Engagement Drives Sustainability
Oeur Sothearoath, the CEO of Credit Bureau (Cambodia) Co. Ltd. (CBC), emphasized the vital link between employee engagement and sustainability. Studies have shown that sustainability commitments within a business can boost employee satisfaction and retention, leading to increased productivity and overall success.
Sustainable Branding: A Marketing Tool with Purpose
Chem Srey Oeun, the Head of Corporate Affairs at Smart Axiata, shared their journey in using sustainable branding not just as a marketing tool but also as a means to attract new clients and bolster their reputation. By setting ambitious sustainability goals like becoming net-zero by 2050, companies can inspire positive change and position themselves as leaders in their industries.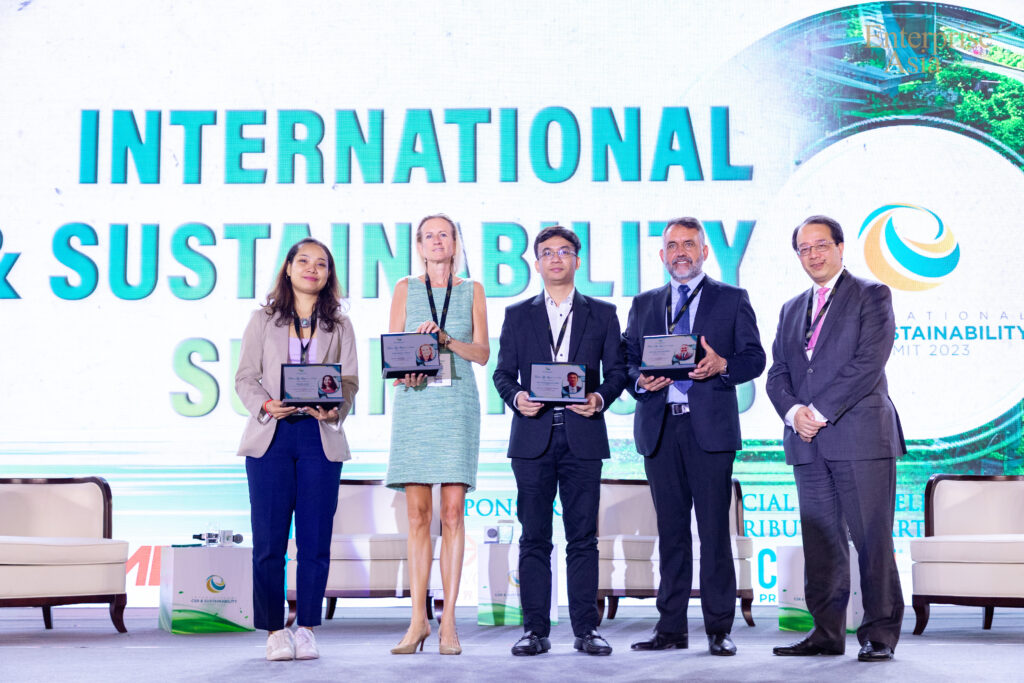 Outlook for 2023 
The panel featured professionals including Kounila Keo from Mekhala Radiant Communications, Alexandra Tracy (President of Hoi Ping Venture in Hong Kong), Dr. Puthearath Chan (President of Advanced Sustainability Institute), and Eugene Kraamwinkel (CEO of Phu Rieng Kratie Amphivath & Dau Tu Saigon Binh Phouc). They discussed the gradual implementation of new laws and policies in the UK and highlighted the cost-saving benefits of sustainability for companies. The panel emphasized the importance of utilizing available resources and investing in future growth to drive positive change and financial success.
Preparing for Low Carbon Energy Transition
Dr. Alexander Khanykov, Sustainable Development Counselor of Moscow Region Export Center, highlighted the importance of preparing for a low carbon energy transition. Embracing clean energy solutions can not only benefit the environment but also position businesses for success in the evolving global energy landscape.
Sustainability in Value Chains
Akitaka Miyamoto, CEO of TAU Corporation, discussed the optimization of automobile distribution for a sustainable future. Dr. Niven Huang, Head of ESG at KPMG Asia Pacific, highlighted the importance of integrating sustainability into value chains.
Reshaping Governance for Sustainability
A panel discussion led by Cecilia Hon Yan Ting, with representatives from various industries, delved into reshaping governance for sustainability. It underscored the significance of responsible corporate governance and transparent practices to foster a sustainable business ecosystem.
Building Inclusive, Equitable, and Environmentally Sustainable Communities
Kristen Scharf, Country Director of A21 Cambodia, shed light on the role businesses can play in building sustainable communities. Embracing inclusivity and equity in business practices can have a positive impact on society and the environment.
Gala Awards
The summit shone the spotlight on the prestigious Asia Responsible Enterprise Awards for 2023. Recognizing excellence in eight key areas, including Responsible Business Leadership, Social Empowerment, Investment in People, Health Promotion, Green Leadership, Corporate Governance, Circular Economy Leadership, and Corporate Sustainability Reporting, these awards celebrated organizations dedicated to making a positive impact.
As the global community moves towards a cohesive and sustainable future, the International CSR & Sustainability Summit 2023 served as a catalyst for change. The insights shared by industry leaders and practitioners ignited a spark of inspiration and motivation for businesses to take action. By implementing sustainable practices, companies can unlock new opportunities, attract and retain top talent, and contribute to the creation of a more prosperous and inclusive world. The time for action is now, and together we can drive sustainable growth and make a lasting difference.