Throngs of Phnom Penh residents flocked to Makro today.
When in Phnom Penh's writer Sotheavy Nou said: "It's a Thai company, but the products are all in Khmer and with riels. And, I would suggest coming on a week day because it's so crowded that people who started to line up at noon, are still waiting in line at 3pm!"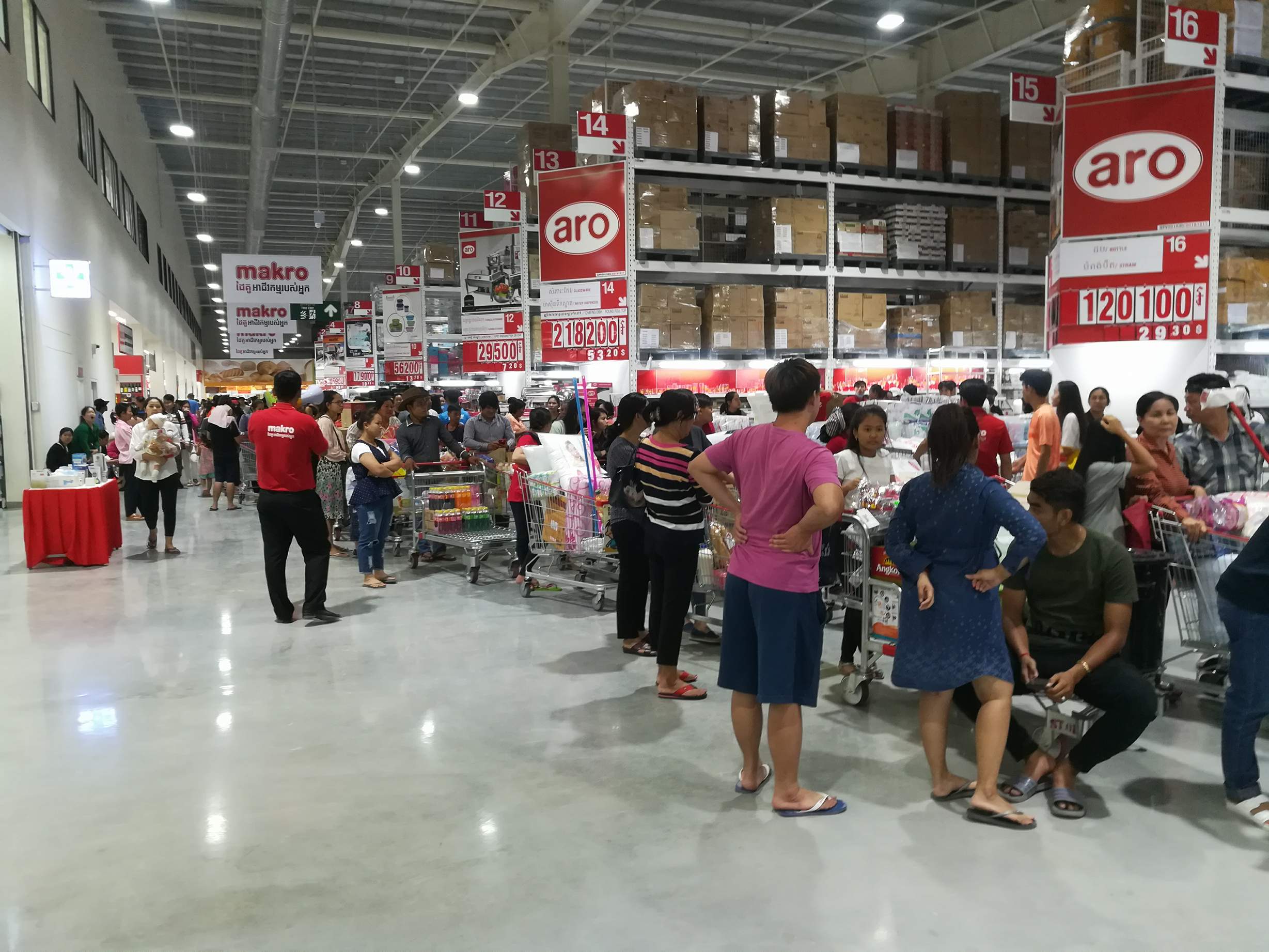 It makes sense to come here during a week day! Look at the sea of people today!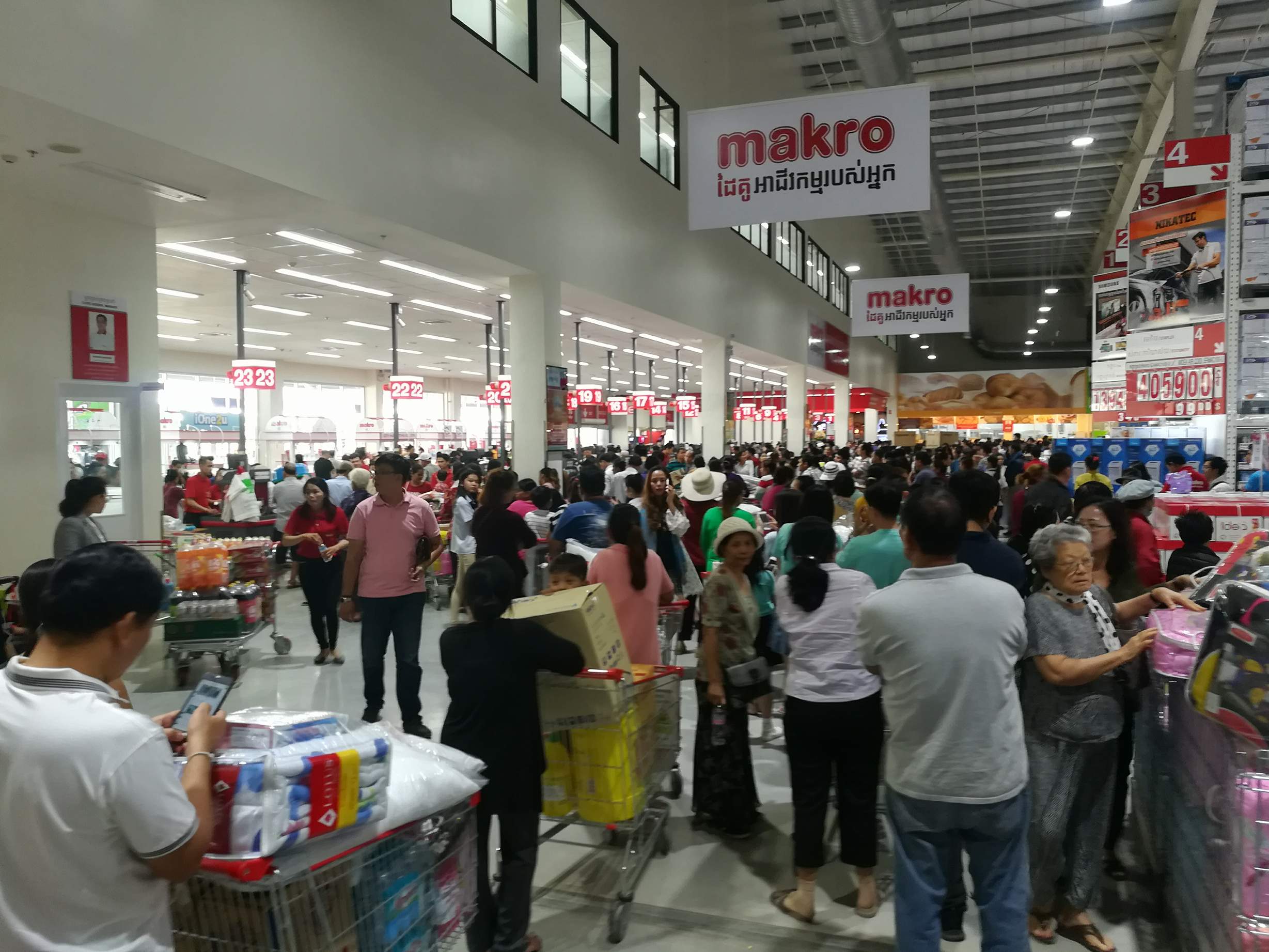 An Image from the Facebook Page of Makro Cambodia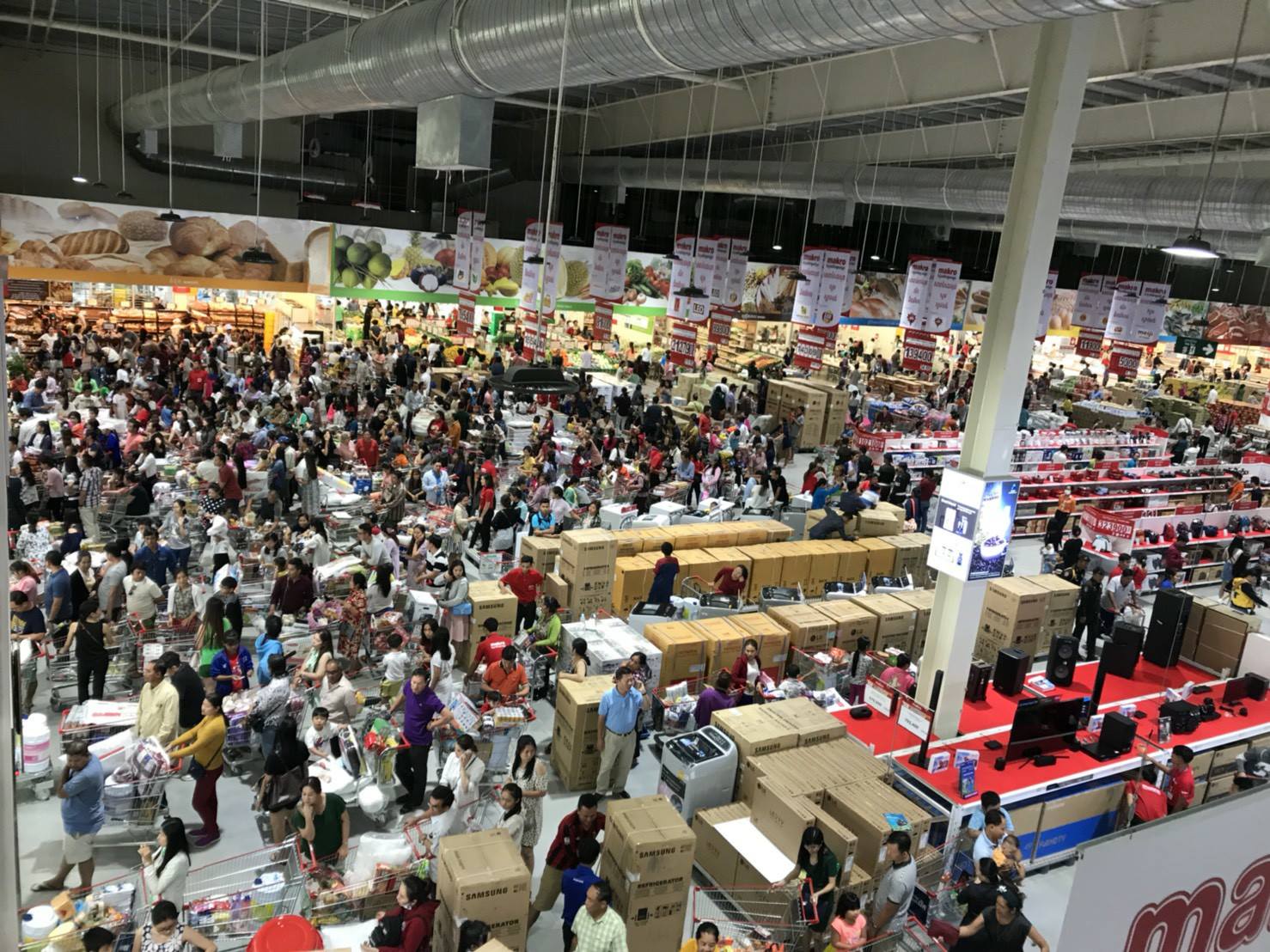 Watch the Live video by Sotheavy here:

Phnom Penh keeps changing dramatically. Now, don't you worry. Though Christmas and the New Year's festivities are coming soon, you can shop as much as you can (till you drop) in advance!
Write to us if you know any cool thing going on in Phnom Penh. As we say, when in Phnom Penh, do as Phnom Penhers do!
Note: Sotheavy will update the full story. No, this is not a sponsored post.