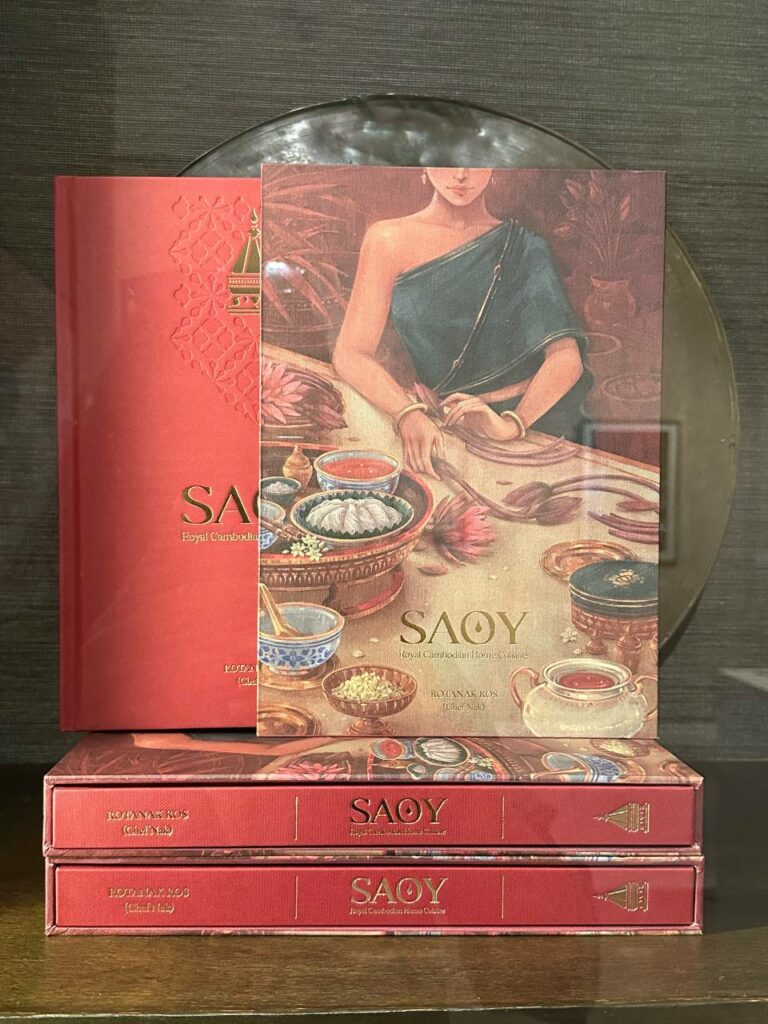 Chef Rotanak Ros, popularly known as Chef Nak, has made it her life's mission to revive and uplift traditional Khmer (Cambodian) cuisine, especially the royal home cuisine that was long forgotten. Collaborating with researchers, writers, chefs, and elderly Cambodians across the country, Chef Nak has been documenting and sharing the unique flavors of Khmer culture with the world.
As Chef Nak's popularity grows, so does her influence, both in Cambodia and globally. Her expertise and passion for Cambodian cuisine have been featured in books, cooking classes, home dining, homestays, restaurant consultancy, and social media content, advocating for healthy Cambodian cuisine.
"In my experience working with Cambodian Living Arts for almost 10 years, I learned that our surviving master artists passed down their knowledge orally, not so much in the form of writing, and it's the same for our traditional cooking. So I felt I had to do something about it," shares Chef Nak.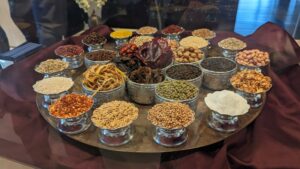 Her love for Cambodian food and its history inspired Chef Nak to publish her first cookbook, "Nhum," in 2019. The cookbook set a new standard for Cambodian cookbooks and received critical acclaim, including a glowing review from The New York Times. Chef Nak has now published her latest cookbook, "SAOY – Royal Cambodian Home Cuisine," which is more than just a cookbook – it's a forgotten treasure of royal Cambodian home cuisine.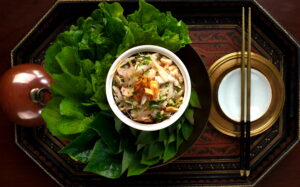 SAOY features stunning images of each irresistible royal dish, along with lovely murals from the Royal Palace and original paintings of the ingredients by gifted young Cambodian artists. The cookbook is a work of art in itself and showcases the rich cultural and historical significance behind every dish.
From the zesty Salted Crab Salad to succulent Golden Stuffed Chicken and delectable Sweet and Salty Giant Freshwater Prawns, every dish in the book is a masterpiece in its own right. The recipes not only highlight the bold flavors and unique taste of Khmer cuisine but also uncover the rich cultural and historical significance behind them.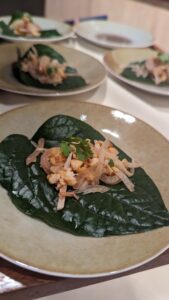 Chef Nak's husband, Sarin Chhoun, is also a big fan of her cooking and has shared that his favorite dish is the Fragrant Bronze Featherback Ball Soup, a delectable soup that features fish meatballs. "Oh, it's very yummy!" he exclaims. Even Chef Nak's son, Apileak, has a favorite dish, a special pork belly recipe that is not included in the book. It's a secret recipe that only the family knows.
Chef Nak's inspiration for creating her new book, SAOY, was the pioneering work of HRH Princess Norodom Rasmi Sohbana back in the 1950s and 60s. Princess Rasmi was a great advocate for women and Cambodian cuisine, and the book includes a photo of the Princess with President Kennedy in the Oval Office, one of the last people to have a private audience with the President the week before his assassination.
"I have a vision that Cambodian culinary arts will become one of the world's great cuisines," says Chef Nak. "We should have pride in our national cuisine, and everyone can celebrate it."
Are you ready to embark on a mouth-watering adventure through the vibrant and diverse flavors of Cambodian cuisine? Look no further than Chef Nak's newly published cookbook, "SAOY – Royal Cambodian Home Cuisine." This cookbook is a must-have for anyone looking to explore the rich history and culture of Cambodian food while indulging in innovative recipe ideas and learning new cooking techniques.
Don't wait another minute to dive into the world of Khmer royal cuisine – get your copy of "SAOY" today! You can catch the display of the book and some other art pieces Chef Nak and her team have put together at Rosewood Phnom Penh (35th Floor) from now (15 May) till the next two months. And if you're lucky enough to be in Phnom Penh, be sure to check out Chef Nak's menu at Rosewood Phnom Penh and experience her culinary mastery firsthand. You can also find her first cookbook on Amazon and discover even more delectable Cambodian dishes to try at home.