What's the best restaurant in Phnom Penh that offers the most fresh salmon fish with reasonable prices? 
This is most likely the question asked by the local residents and travellers who miss the juicy, moist, and fresh salmon while constantly on the move. When in Phnom Penh writers sat down with Vutha Mao and his wife to understand their inspiration behind the Salmon House as well. And, from this conversation, we learnt that this is probably the only salmon restaurant whose owner is the only one that imports tons of salmon to Phnom Penh, Cambodia.
#1 Mao Vutha, the know-it-all Cambodian host and restauranteur, can entertain guests from lunch to dinner.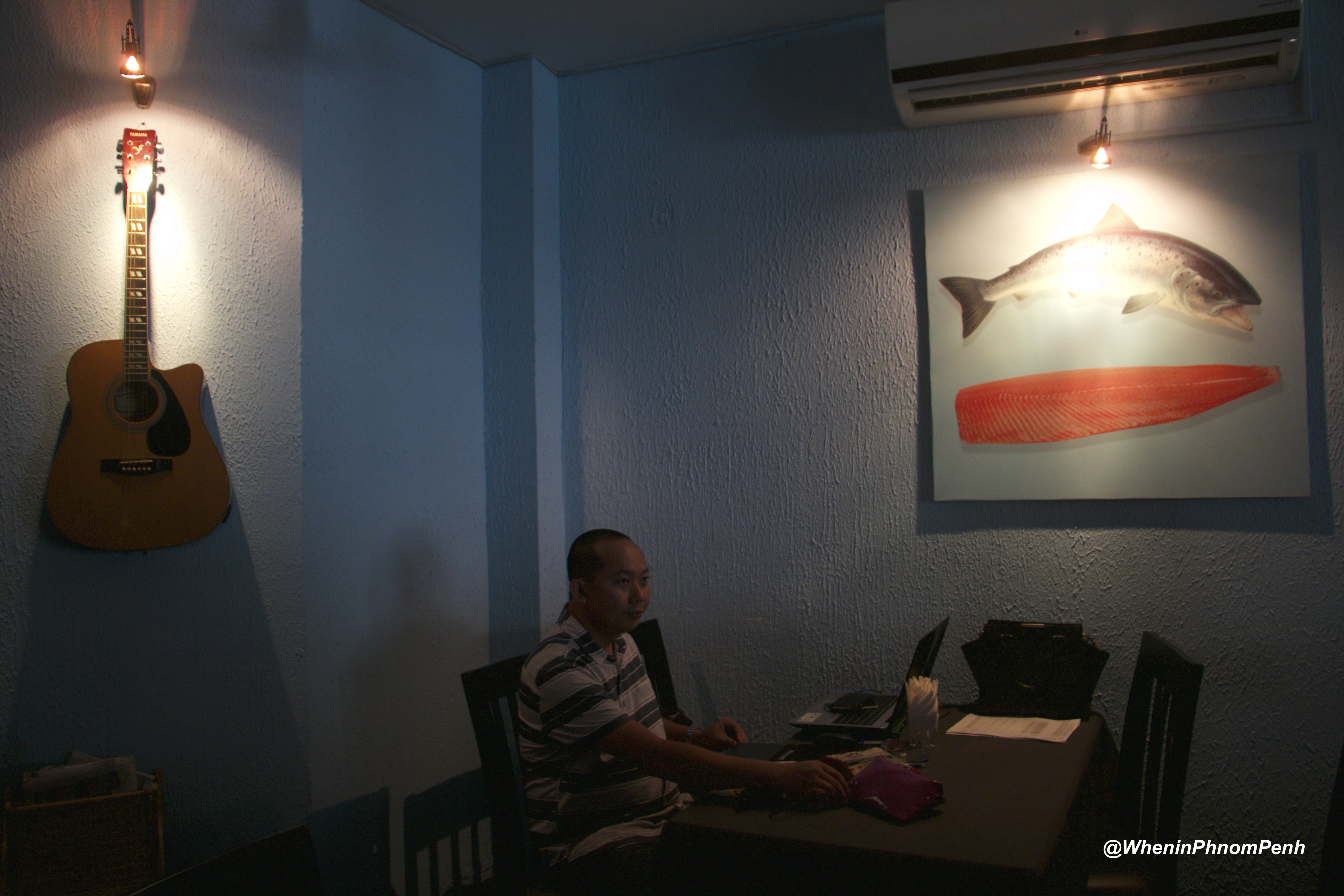 Vutha has had experience importing salmon fish from Europe and running a salmon business in Bangkok, Thailand, for several years. Only a few years ago did he decide to start his own in Cambodia. A graduate of media management and a media professional at different institutes and companies, Vutha went on to set up his own salmon importing business and restaurant, and has been running both since. He can easily be contacted on Facebook for any size of salmon order.
Here are some of the most popular dishes from the Salmon House located on Street 266 (Oknha Suor Pheng street), Phnom Penh.
They serve a refreshingly varied menu consisting of Japanese, Thai and Cambodian dishes from the region as well as a useful selection of Western meals for those in Asia looking for a taste of home. The presentation, quantity, and taste have all been interesting.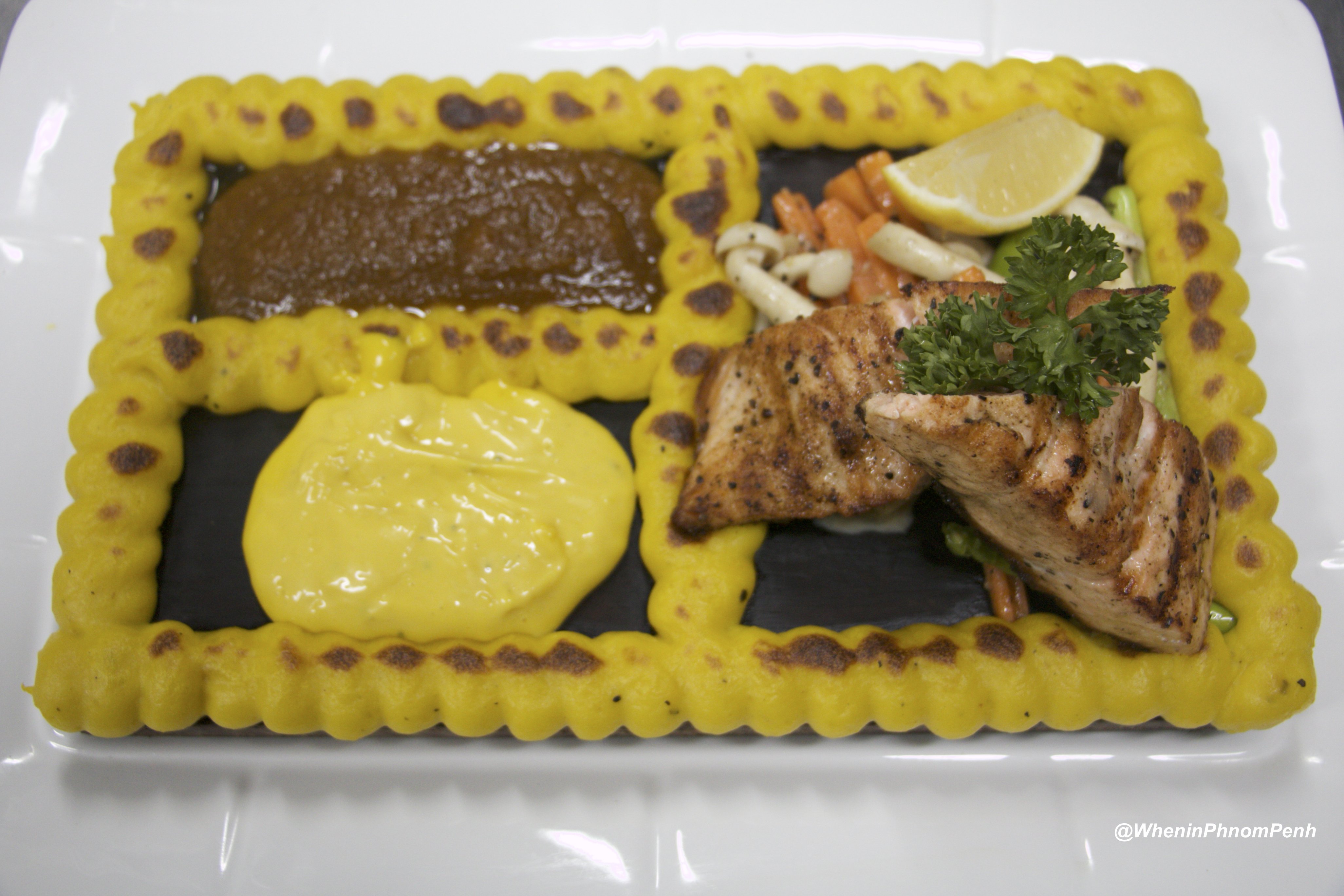 #3 Salmon Rolls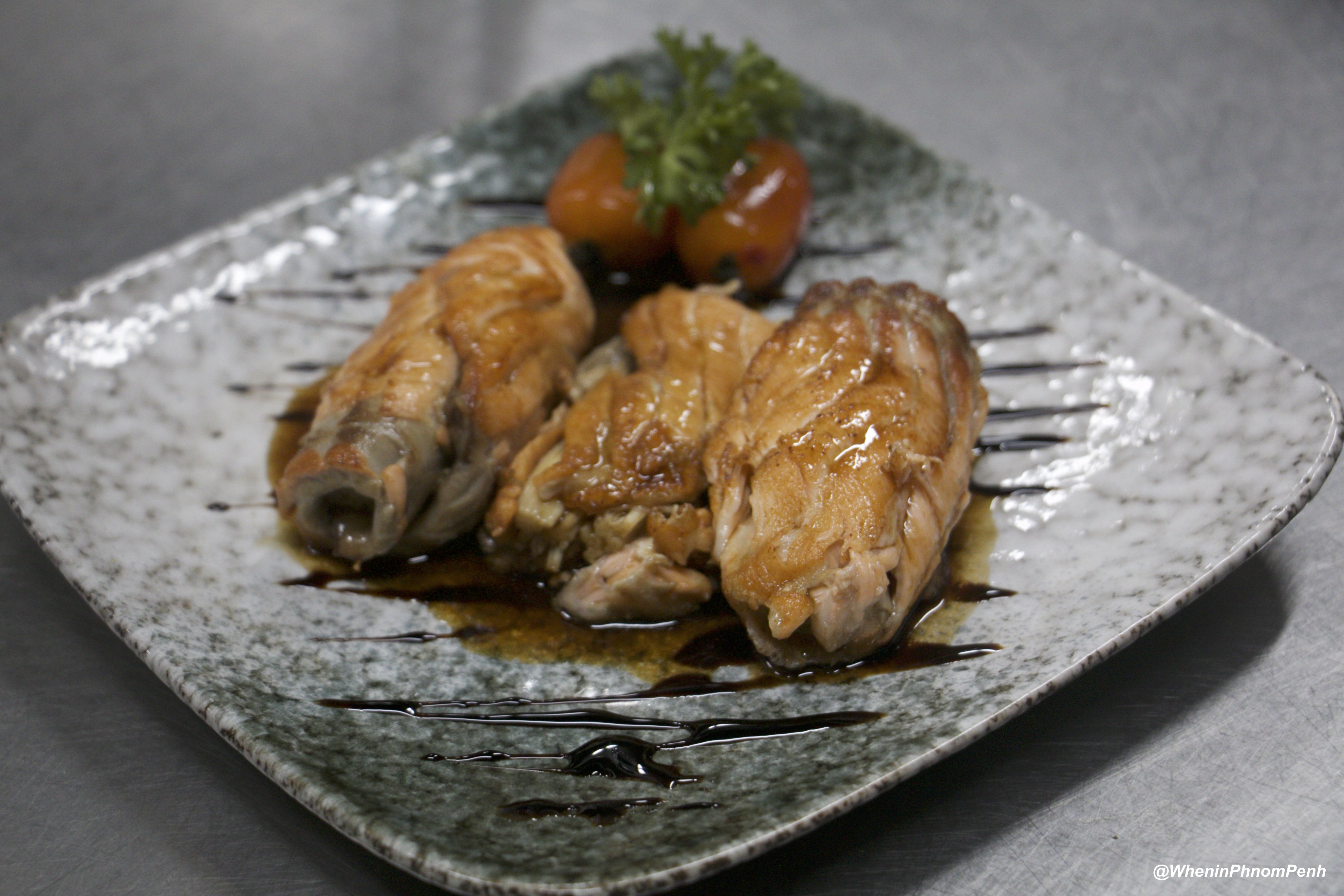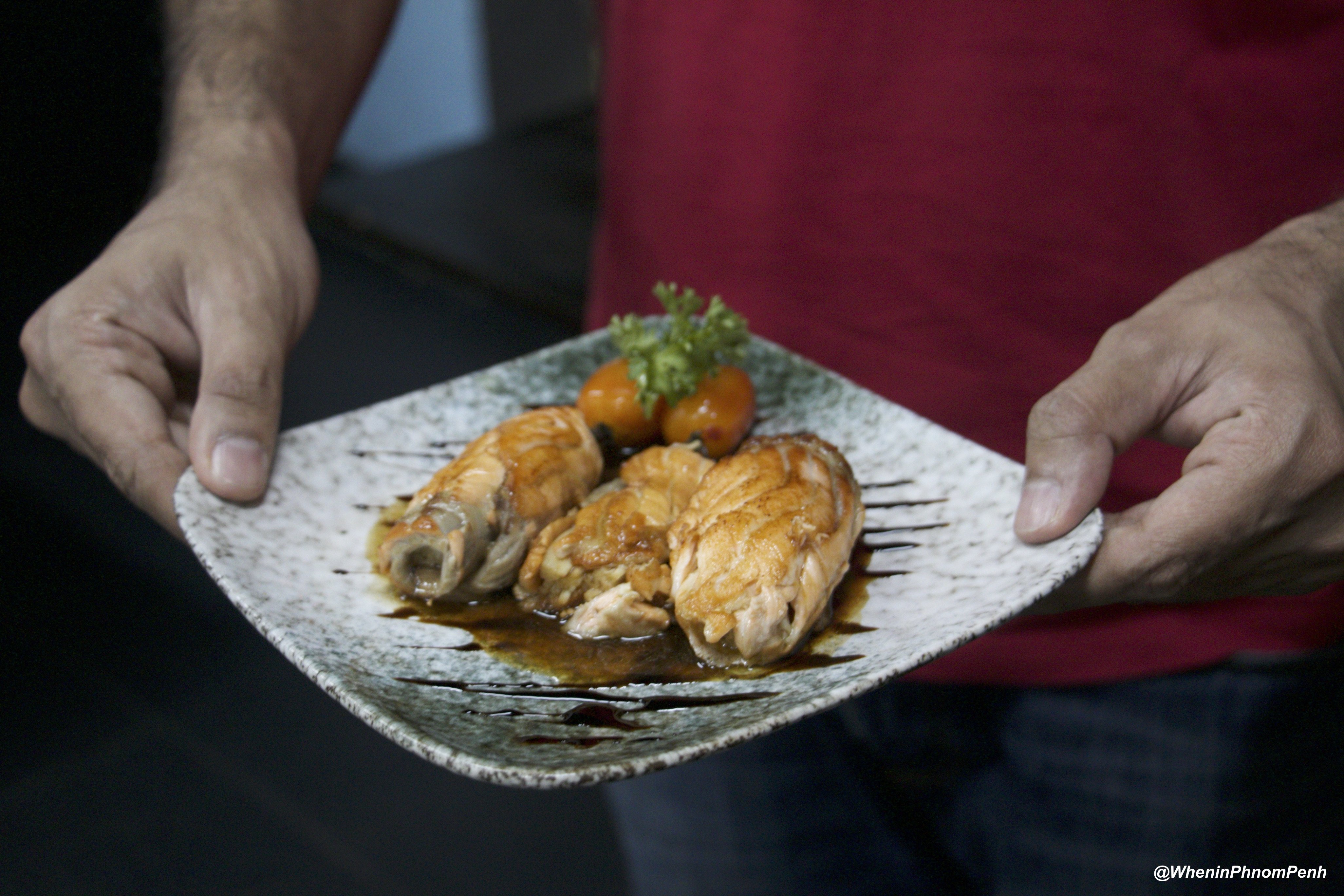 #4 Salmon Lok Lak (Loc Lac)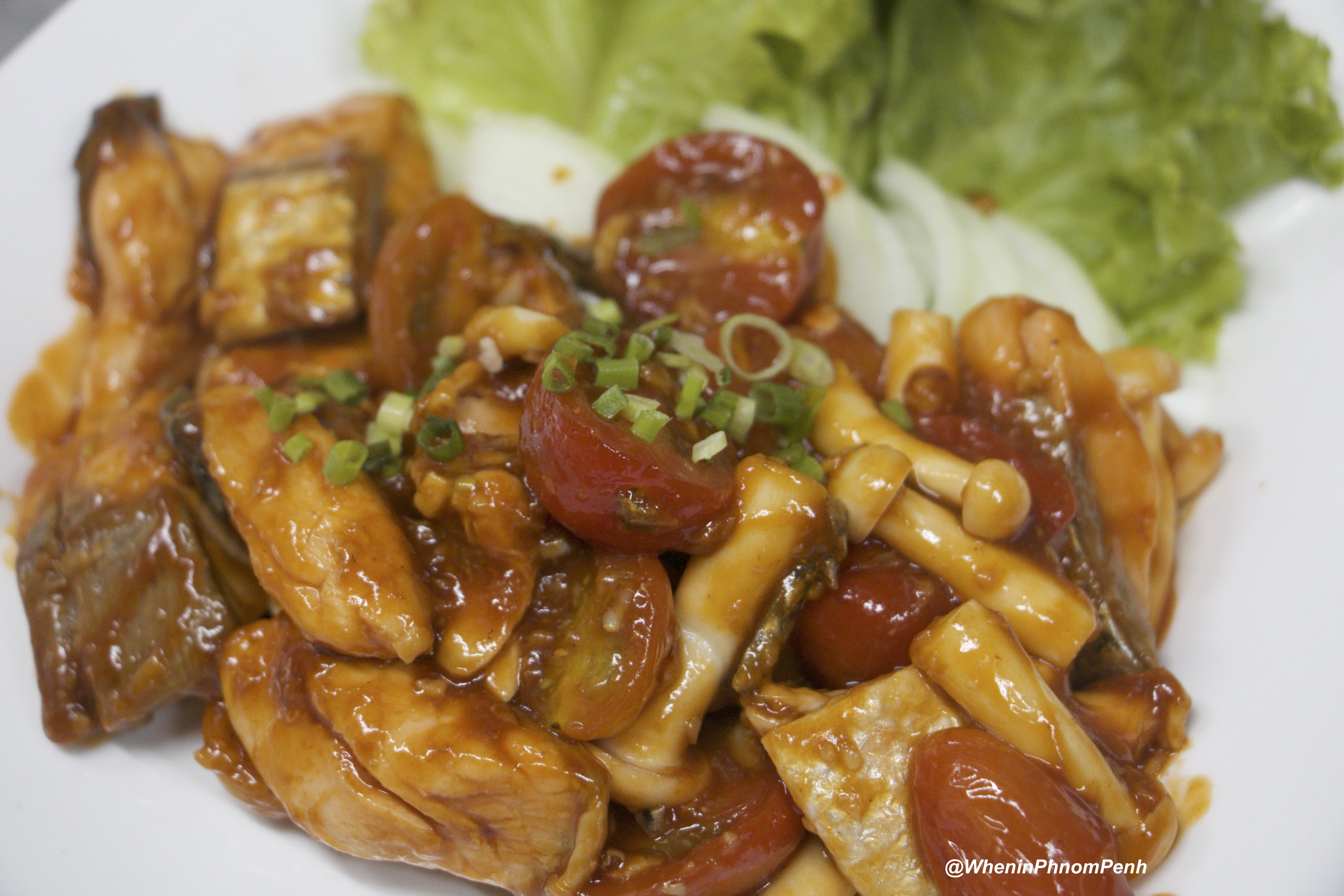 And, here they are…together…

The Salmon House's Atmosphere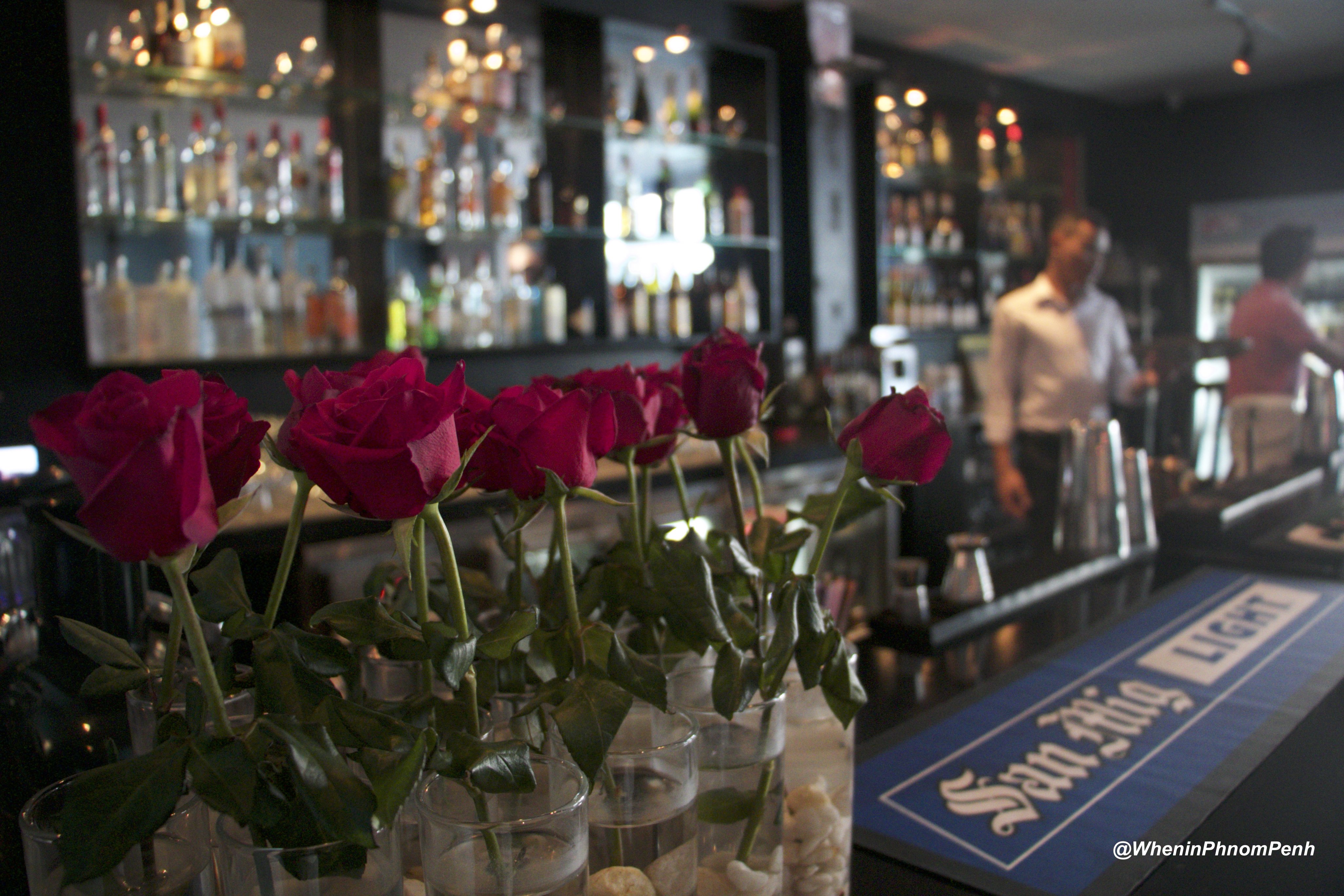 To compliment the great food they also have an excellent cocktail bar with an interesting selection of local and imported alcoholic and non-alcoholic beverages. The selection of local and imported beer – both bottled and on the tap – are guaranteed to satisfy! The desserts menu ($2 to $4) is also simple but very tasty.
#5 The lunch special only $2.50 with a free flow of salad
Free salad to help stop your stomach from grumbling a bit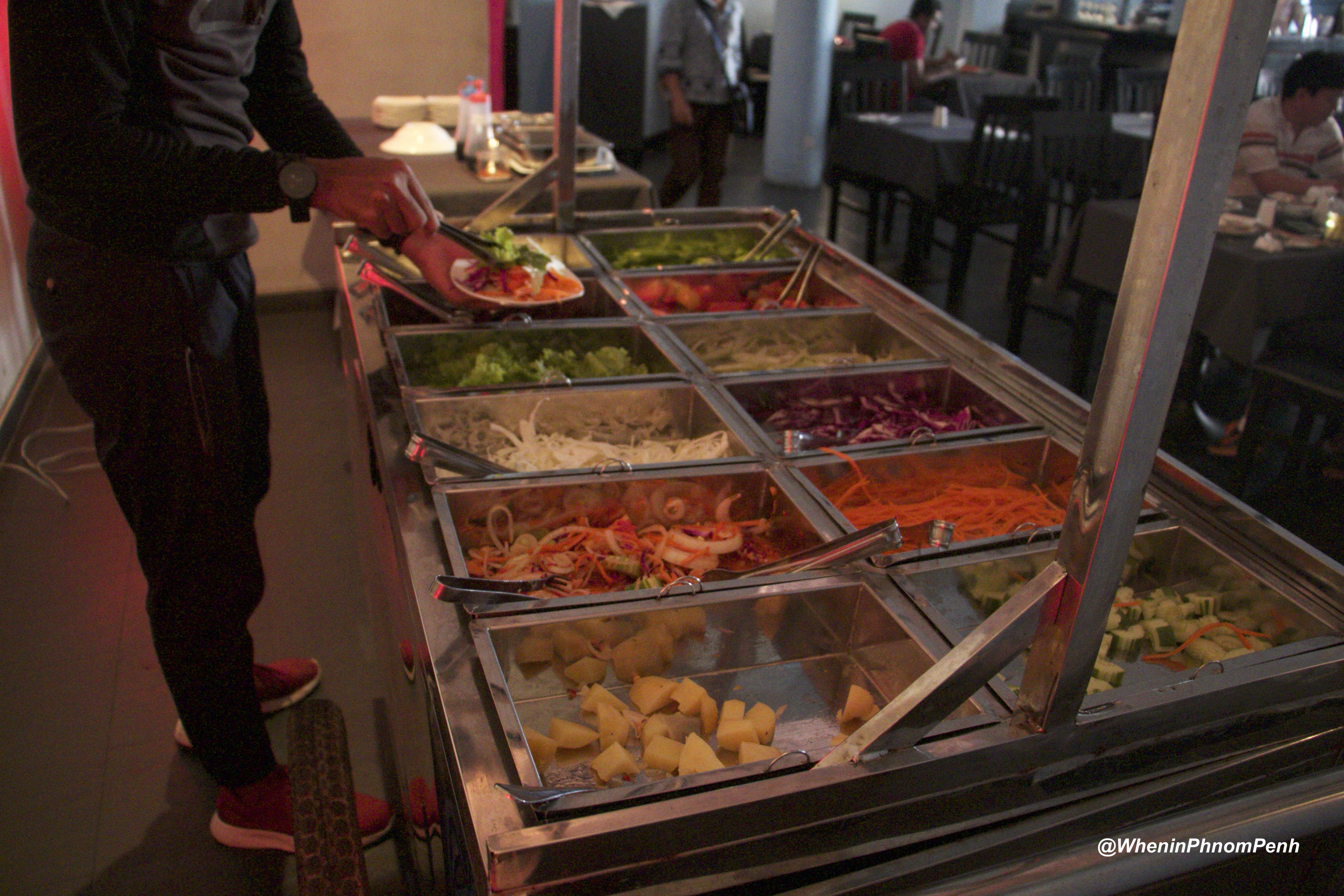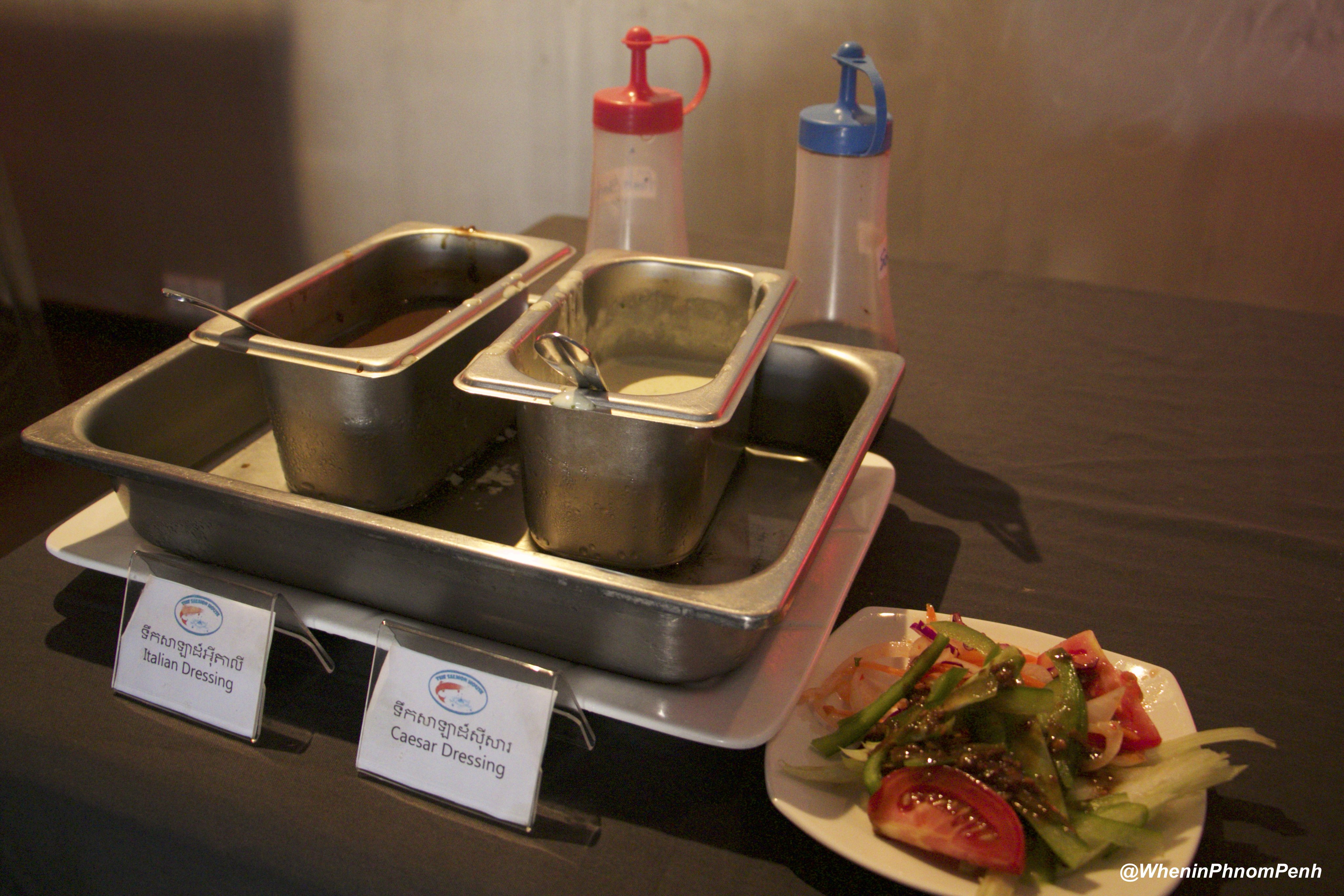 #6 A good hangout for families and friends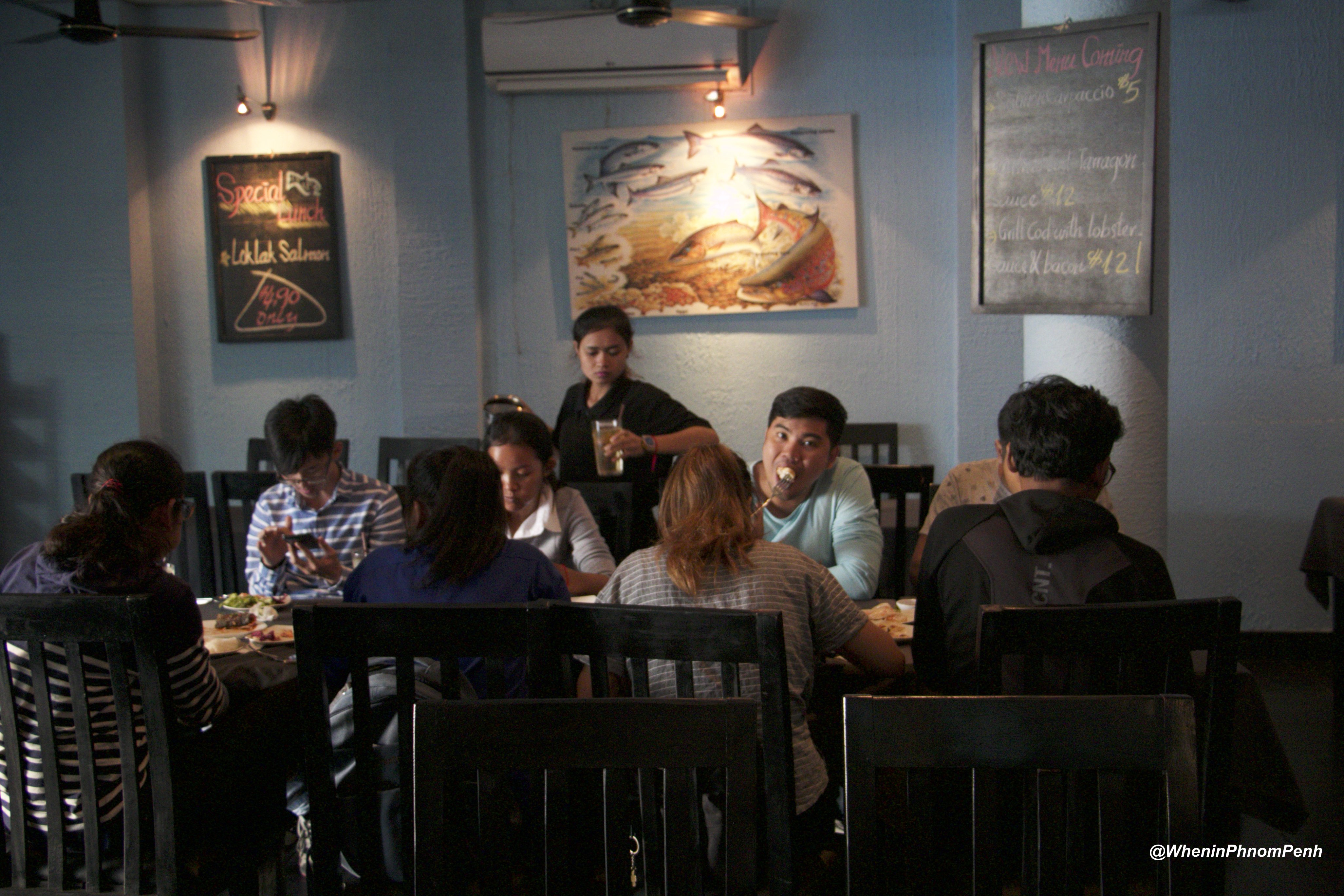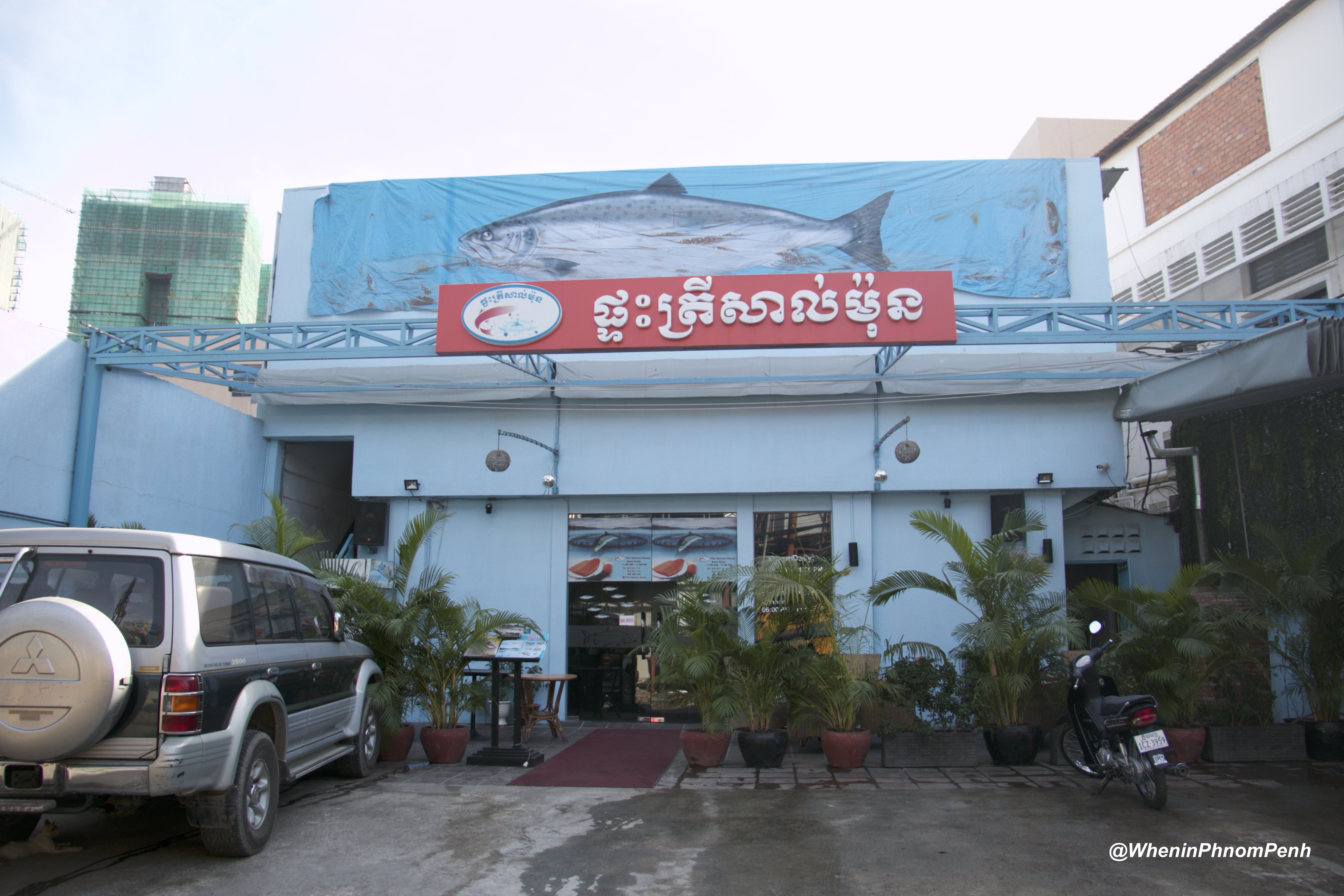 #7 No, we don't forget to mention uber-fresh "sashimi" at all!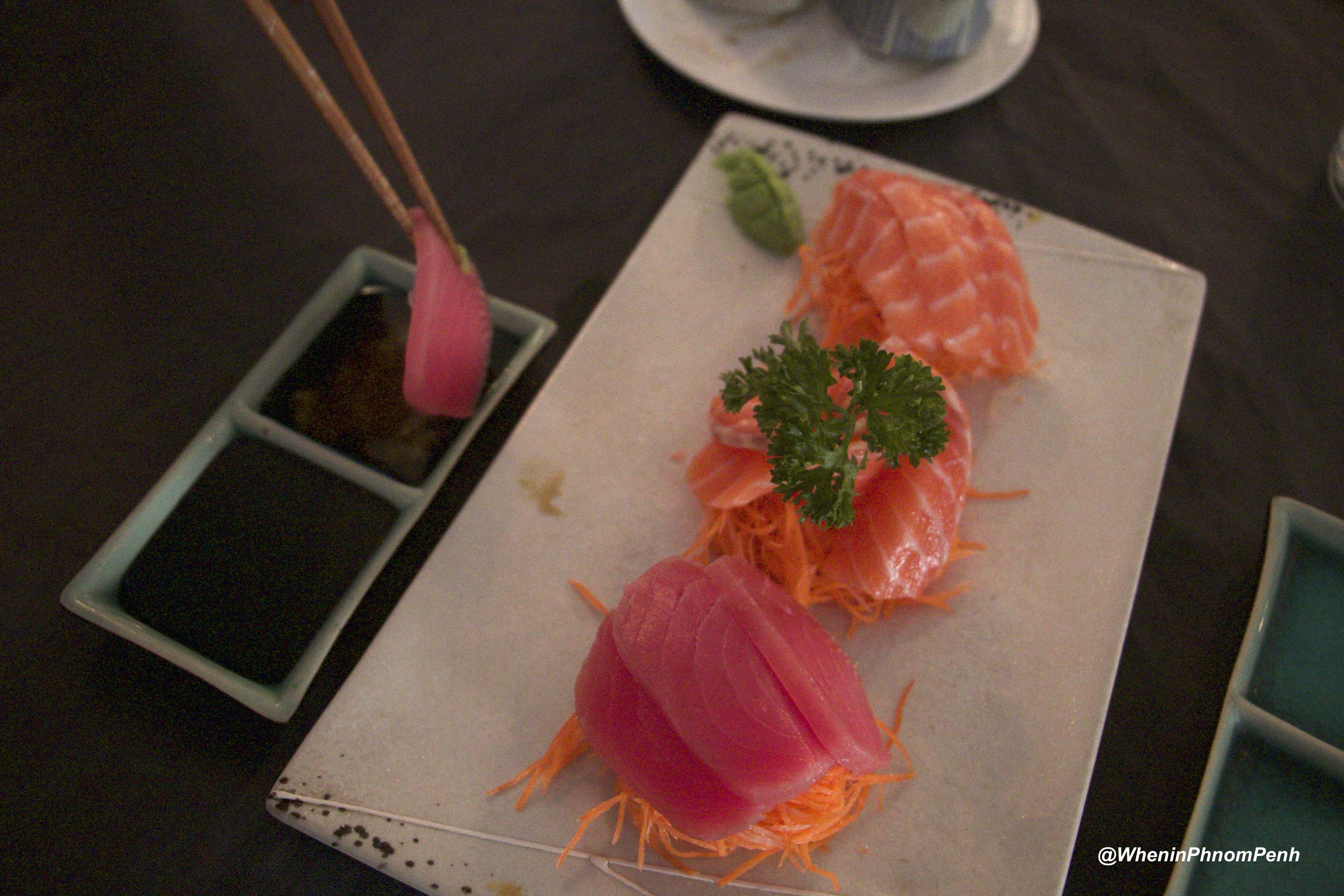 Fresh salmon with reasonable prices between $5-$10
#8 After dark, the whole place is turned into a pub vibe, and the Salmon House offers a free grilled salmon head to go with your alcoholic drink!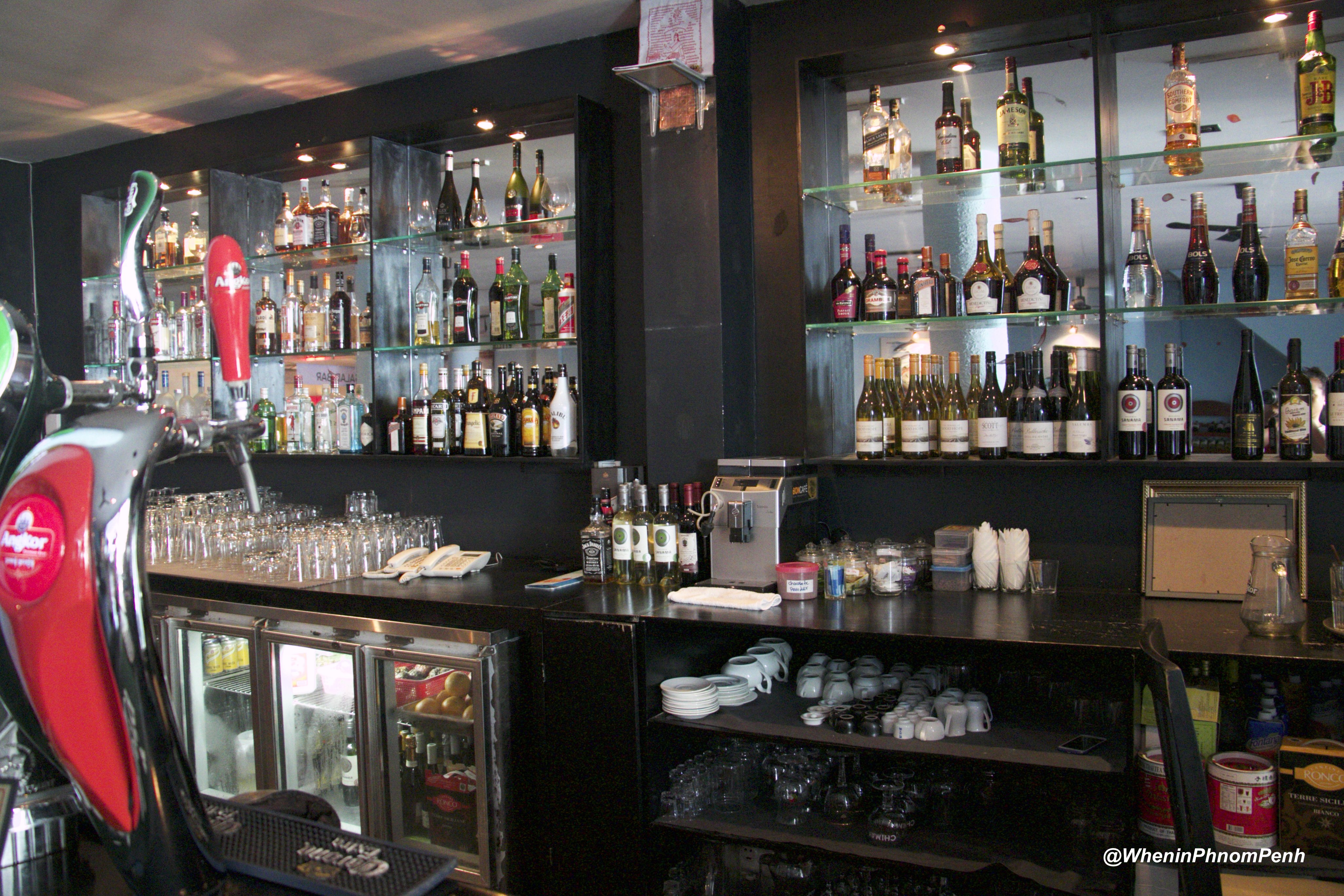 Last but not least, the friendly and competent chef of the Salmon House is here to welcome you all…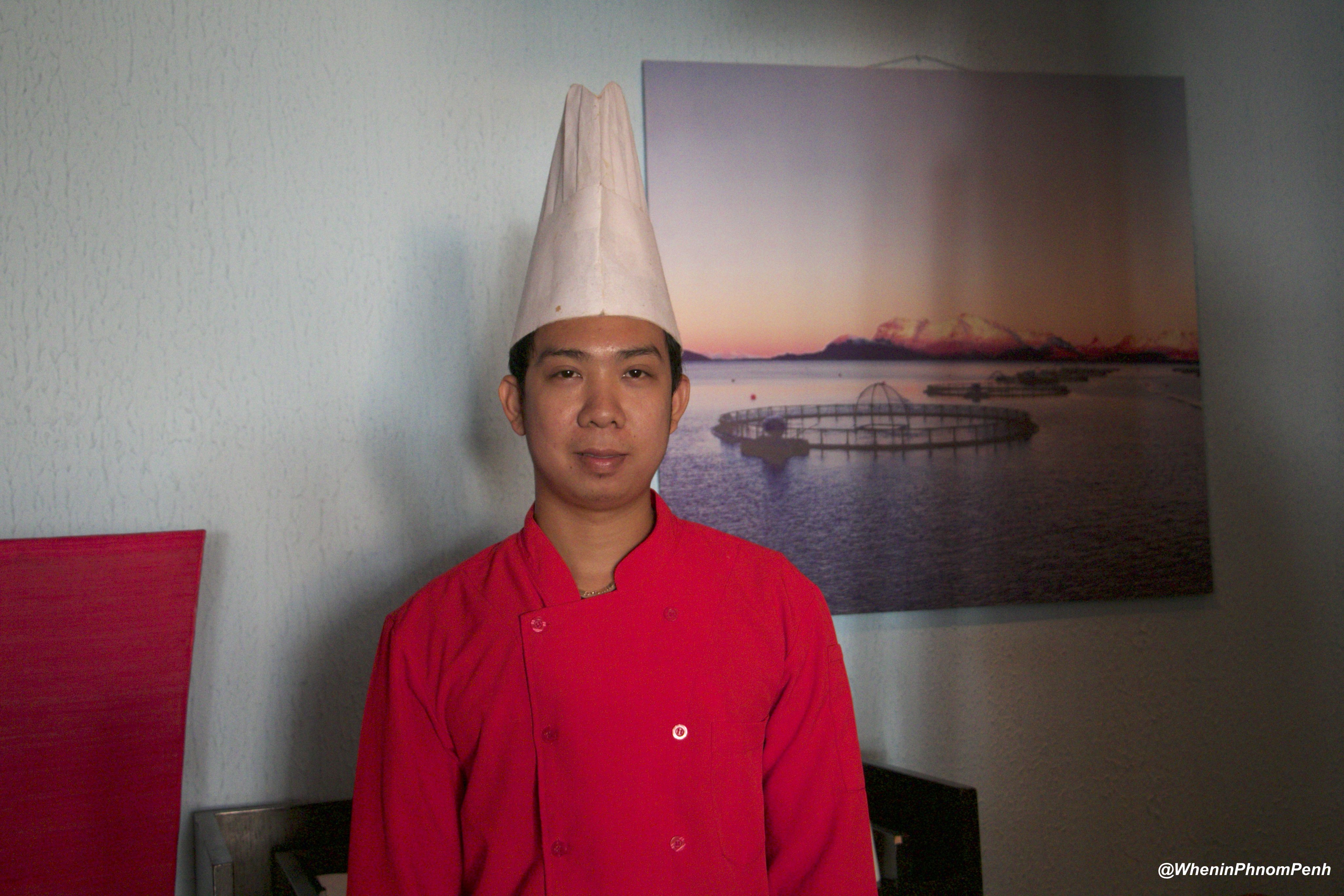 As Vutha owns the the only company that imports fresh salmon to Phnom Penh, you will be hard pressed to find a better deal on salmon anywhere else in Phnom Penh. And, besides salmon, the restaurant also offers duck and beef steak.
***Here is to the Facebook page of the Salmon House you can check out before heading there.