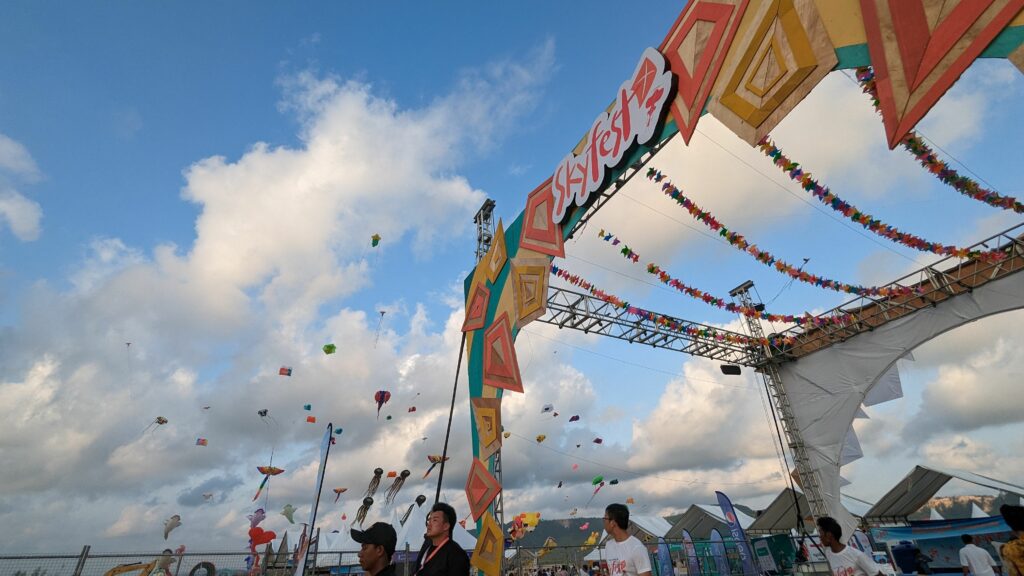 Over the weekend of May 6-7, Sihanoukville's Bay of Lights played host to over 10,000 visitors from around the world for the inaugural Skyfest 2023. This event marked Cambodia's first-ever international kite festival and featured professional kite flyers from China, France, Indonesia, Malaysia, the Philippines, Singapore, Thailand, Vietnam, and Cambodia, displaying their colorful and artistic masterpieces across the sky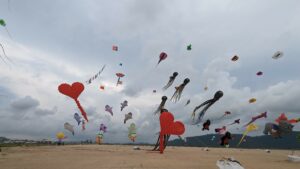 The festival's theme, "Khmer Can Fly," was introduced by His Excellency Ly Thuch, Senior Minister of the Royal Government of Cambodia, who emphasized the Cambodian people's aspirations and dreams for a brighter future. Senior Minister Ly Thuch also recognized the contributions of Prince Holding Group, the parent company of Canopy Sands Development (CSD), the master development arm behind the Bay of Lights project and the festival's organizer.
Sky Fest 
The two-day event featured an array of activities, including Cambodian traditional kite-making workshops, Khmer art sand sculptures, water activities by the Cambodian Jetski Team, fire and laser light shows, and acrobatic performances by the renowned Phare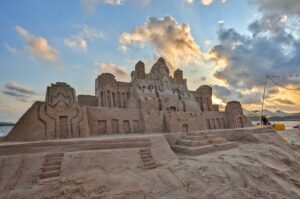 Circus. 
Visitors were entertained by live music performances from both local and international artists, including Tep Boprek, Suly Pheng, Morm Picherith, Redking X Sopheap, Kampot Playboys, Intan Andriana and Friends, Alli G & TheQuilas, Maki Okestr, DJ Vutha, DJ Maily, and DJ Chill Bill.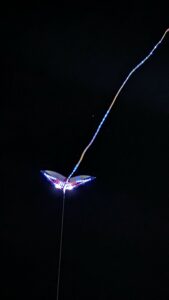 The first Sky Fest event in Cambodia featured a diverse range of kites, both traditional and international, that left young participants in awe. Giant kites shaped like octopuses, mermaids, and Mario Bros characters were flown alongside traditional Khmer kites during the day. The spectacle continued into the night with the addition of glowing LED-lit kites that illuminated the sky, making for a truly unforgettable experience. The event showcased the beauty and versatility of kites, bringing together enthusiasts and new participants alike to celebrate this beloved pastime.
Traditional Khmer Kites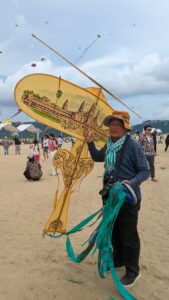 In addition to the exciting Skyfest 2023 event, it's worth noting the fascinating history and traditional techniques behind Cambodian kite-making. According to Po Sarin, a Traditional Khmer Kite expert, kites in Cambodia are known as "Khleng Ek." Cambodian kite-makers use bamboo and paper to create their kites, cleverly attaching a bow or "tongue" to the kites that resonates in the wind, producing a musical sound called an Ek. This melody plays when the wind passes through the kite, adding an extra layer of beauty to the already stunning display of kite-flying.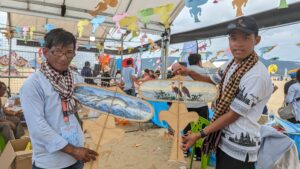 The tradition of kite-making and kite-flying dates back many centuries in Cambodia, and it was revived in the early 1990s. Today, it is extremely popular throughout the country. Klaeng Ek kites typically span around 1.6 meters and require proper techniques to make, according to Sothea Kim, kite-maker of over 20 years.
Future Beach Events
Mr. Edward Lee, a senior representative of Canopy Sands Development, expressed the Bay of Lights' potential to be a game-changer in Cambodia's market, providing job opportunities and training for young Cambodian professionals while injecting enormous momentum into the country's urban development and national economy.
Organized by Canopy Sands Development, Skyfest 2023 received full support from the Provincial Government of Sihanoukville, Ministry of Tourism, Ministry of Education, Youth and Sports, Nham 24, Nham24 Taxi, and Somersby.
Canopy Sands Development, established in 2019 and headquartered in Phnom Penh, Cambodia, is a leading real estate development company specializing in master development from the onset. With a vision to build thriving living and working environments that elevate people's livelihoods and well-being, Canopy Sands Development is building vibrant new communities across Cambodia that will generate significant economic, social, and educational opportunities and deliver sustainable and lasting benefits to Cambodian communities.